5 Reasons Why Early STEM Education Is Beneficial
STEM is becoming more essential, and the knowledge gained from it will help better prepare and educate future generations as the demand for these skills increases. Throughout this blog post, we'll share 5 key benefits of a STEM related education; better understanding important school subjects, developing a wide array of skills, getting more opportunities in the workplace, impacting the future of our world and having fun doing it"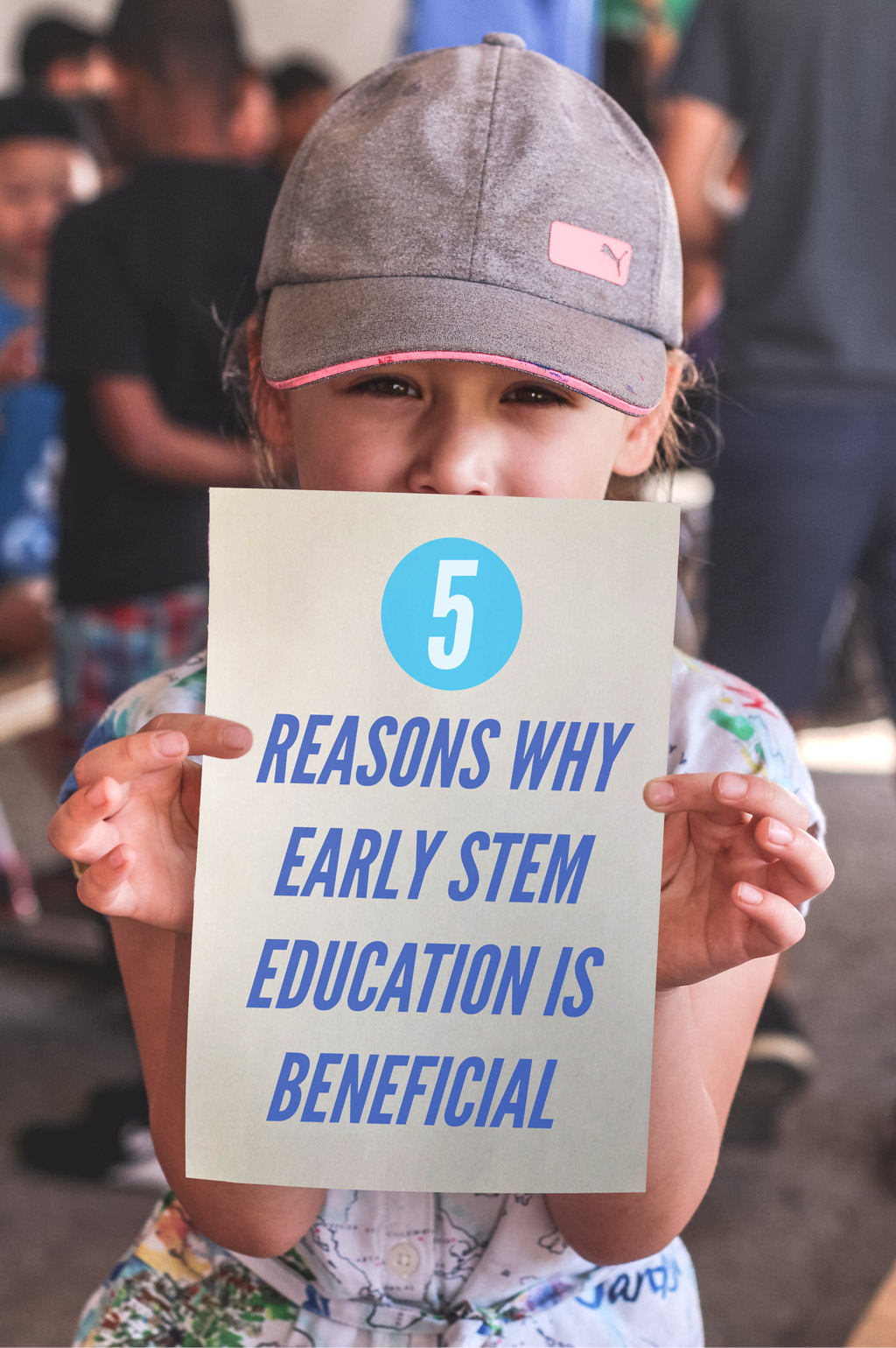 1. Improves School Performance
Ontario Universities have noted that in the past 20 years, students have slowly been declining in their academic performance in STEM related subjects. We are aware of the importance in acknowledging these related subjects early on, and how it will benefit their academic performance. "Without you, I could not have learned everything I learned here at summer camp", a camper of ours had mentioned to one of our instructors. Our goal is to build a solid foundation of education that will give our campers confidence as they progress in their academic journey.
2. Develop a Wide Array of Skills
There are 4 C's that benefit from STEM: Creativity, Communication, Collaboration, and Critical Thinking. The 4 C's are critical to building problem solving skills and accepting the process of trial and error. The STEAM Project has counselors who are very knowledgeable and supportive when helping kids apply these techniques to our many projects. One of our counsellors recently mentioned, "In my second year (of post-secondary) we had to use laser cutters. Nobody knew how to use it, but I did. Even the teachers were shocked". If one of our staff members could benefit from the skills they've learned here, imagine the advantages your kids could gain from taking part in our programs.
3. STEM Is The Future
Within the next decade, STEM skills will be required for up to 80% of the world's professions, which means educating your child early on is highly recommended. Kids will build confidence because they will have a much wider landscape of opportunities with the skills they'll acquire. "What I love about TSP is the opportunity to have real innovation arise, and facilitate the spark the children need to get them there," said Huron Chu, STEAM Project Co-Founder. It's never too early to introduce your kids to a STEM-based education, as it will prepare them for an ever changing society.
4. Impact on the world
Studies show that 70% of young adults prioritize sustainability in our environment. Promoting STEM education to younger generations will give them the tools needed to improve global issues like sustainability, pollution, and deforestation. At The STEAM Project, we have programs geared towards showing kids how to build and sustain a greenhouse using basic STEM skills. Kids will learn about taking care for an environment and why it is important to do so. With this influence, your kids can grow up and help create a positive impact on world issues.
5. STEM IS FUN!
We believe that learning should be a fun experience where campers are excited, intrigued, and passionate about the projects they take on. "STEAM always makes activities really fun", a recent camper said, something we strive to provide through our summer camp and specialty courses. This type of education takes kids outside of the classroom and into the real world where they can apply the knowledge they've gained. Instead of sitting at a desk writing about building robots, our campers have the opportunity to actually build and program a robot of their very own! What could be more fun than that?
Conclusion:
The world is making a b-line towards a STEM related future, thus showing the importance of getting children to explore STEM activities early on in order to adapt to the ever changing society. Make an investment in your child's future, send them to The STEAM Project.