COUNSELLOR IN TRAINING (GR.9)
Program Options
Our CIT Program is geared towards our oldest campers (grade 9) who are interested in taking on a leadership role at camp. The CIT Program is meant to lead the transition from child and camper to young adult and staff member. The program is the perfect blend of tackling camp challenges, gaining leadership experience, and learning conflict resolution, all while at the same time enjoying the fun of being a camper.
All CITs will receive a Certificate of Completion, professional references, and a Director's review. The CIT training program is a great gateway to becoming a staff member, or as experience for future job opportunities. CITs who demonstrate particular leadership and passion in STEAM will even be considered for future job opportunities at the STEAM Project!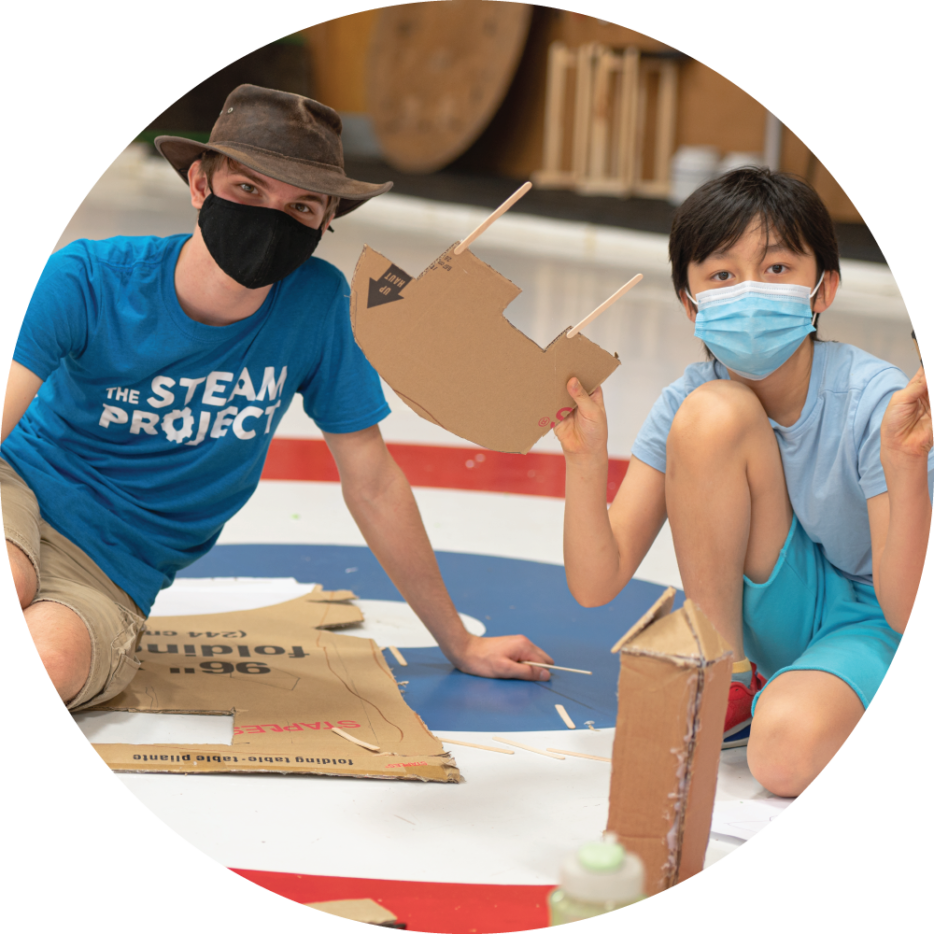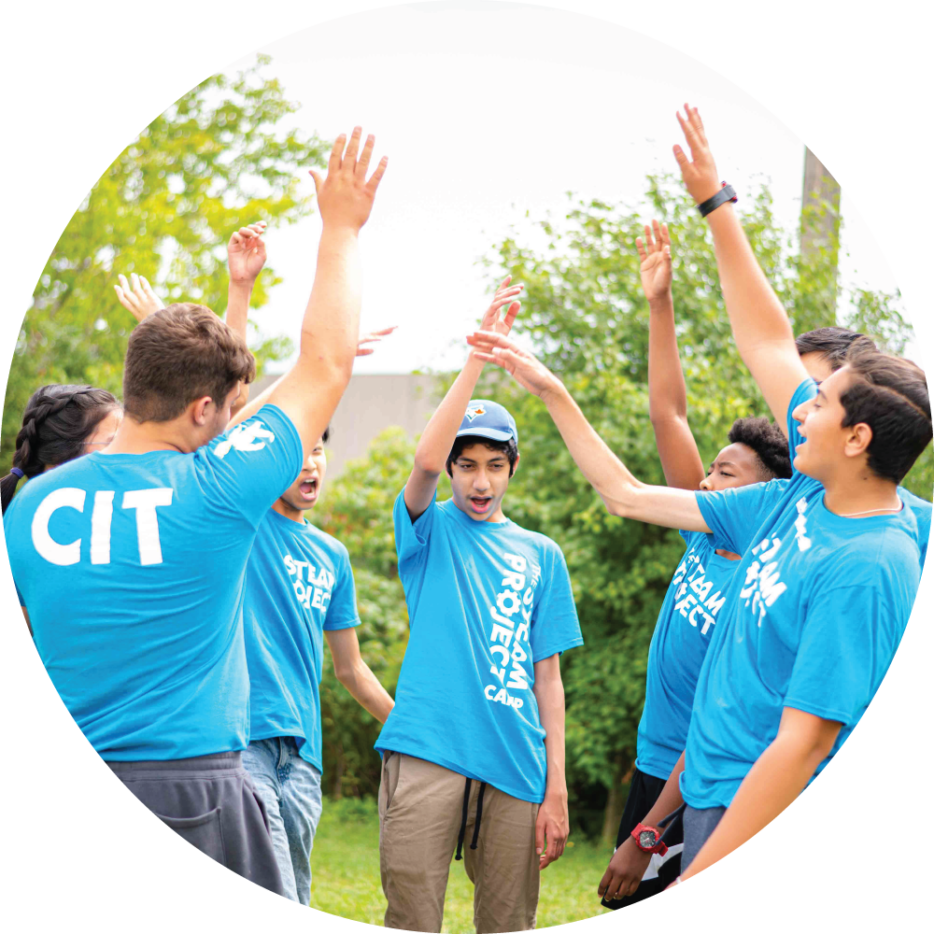 Gain Leadership & Experience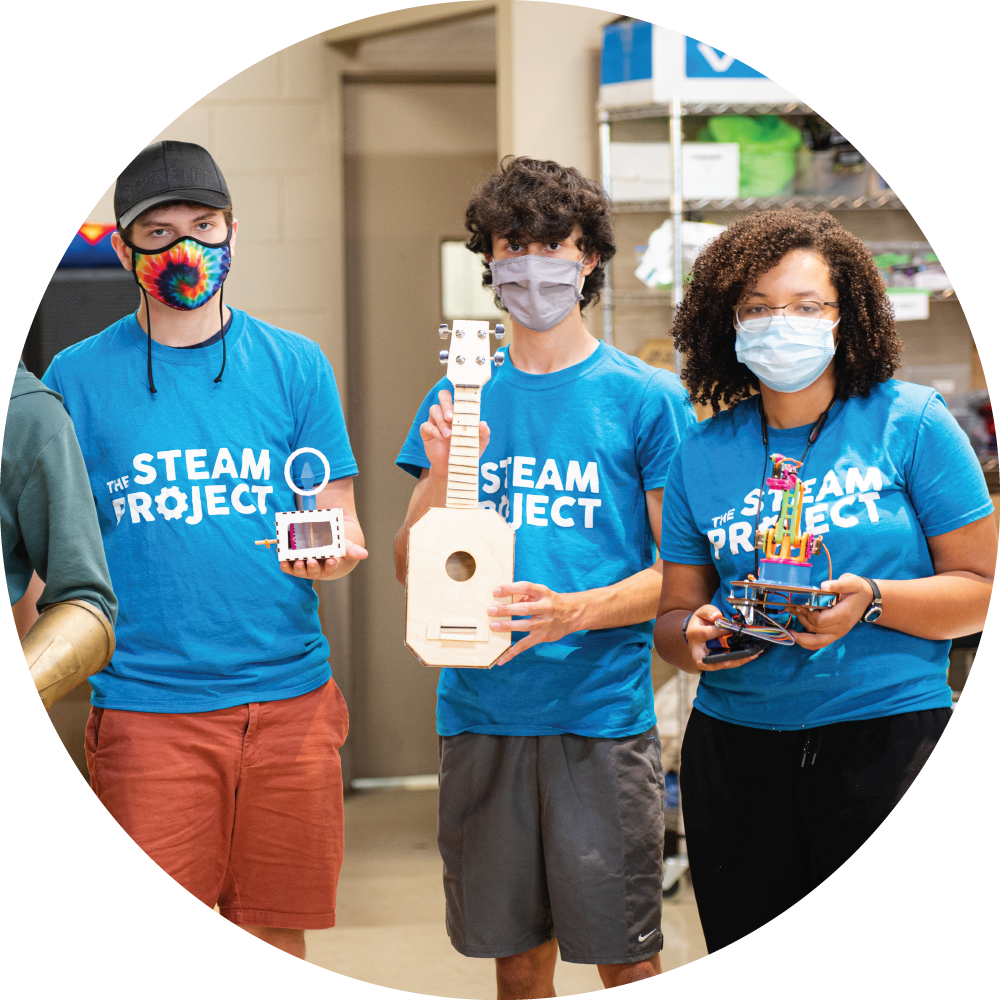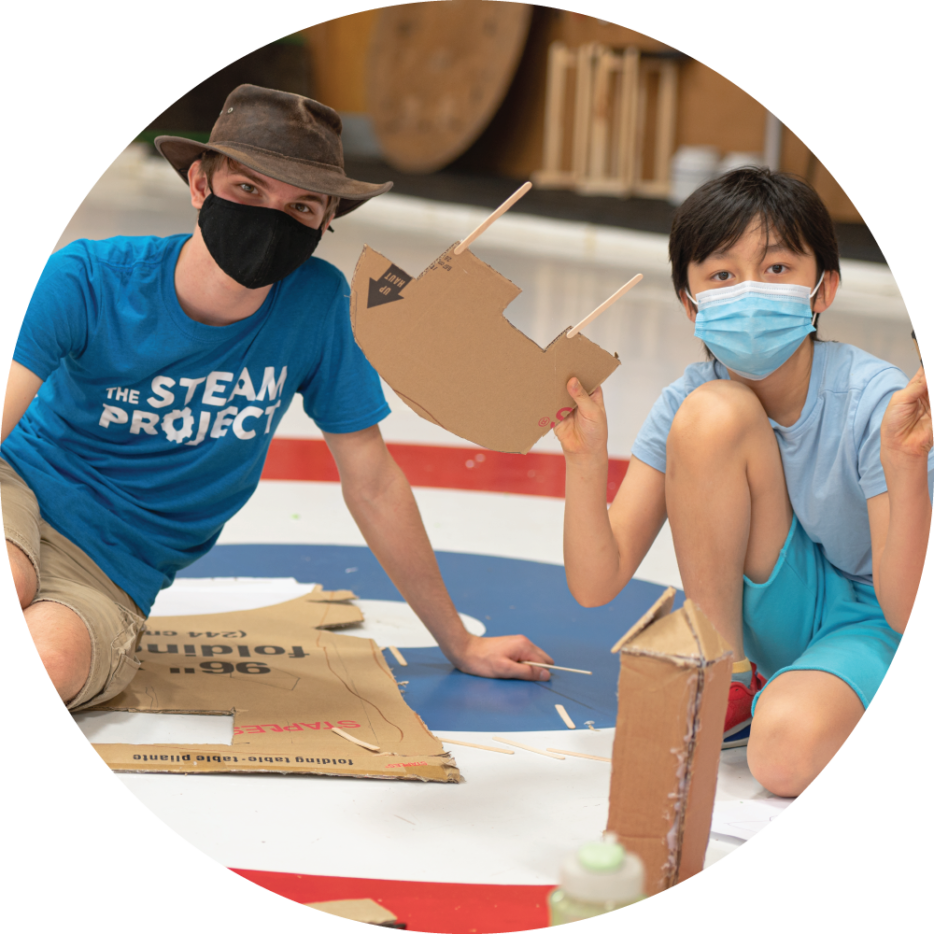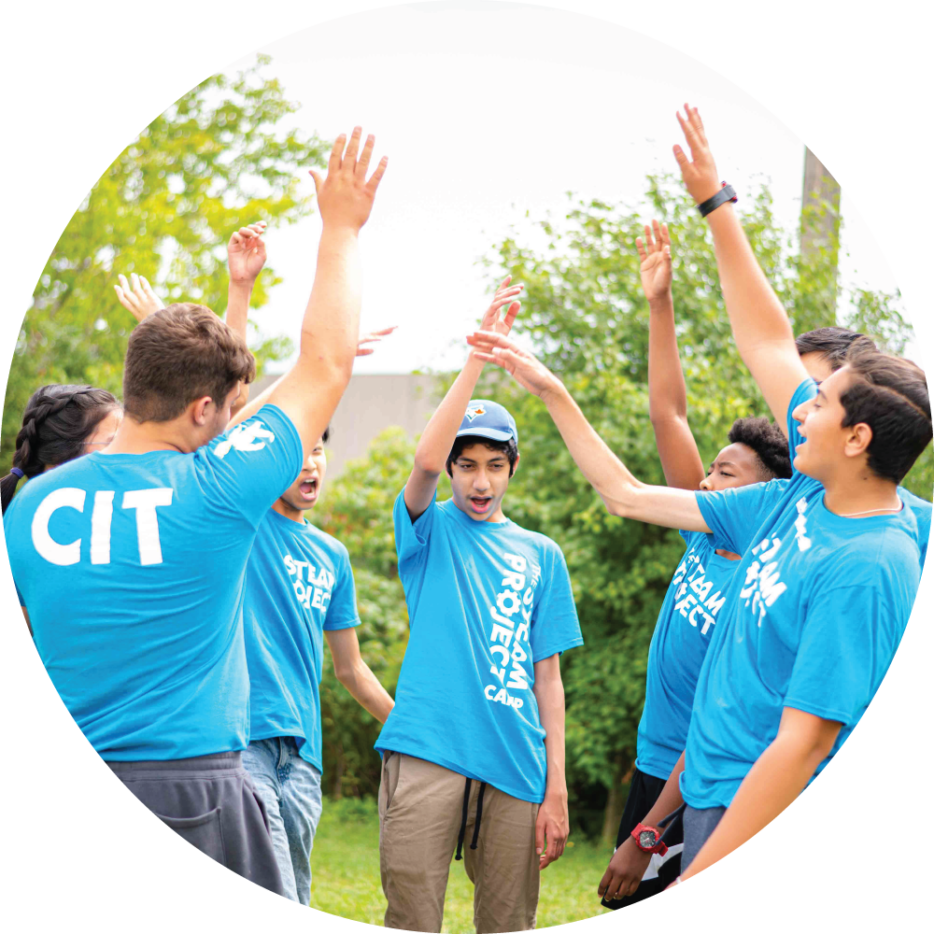 Gain Leadership & Experience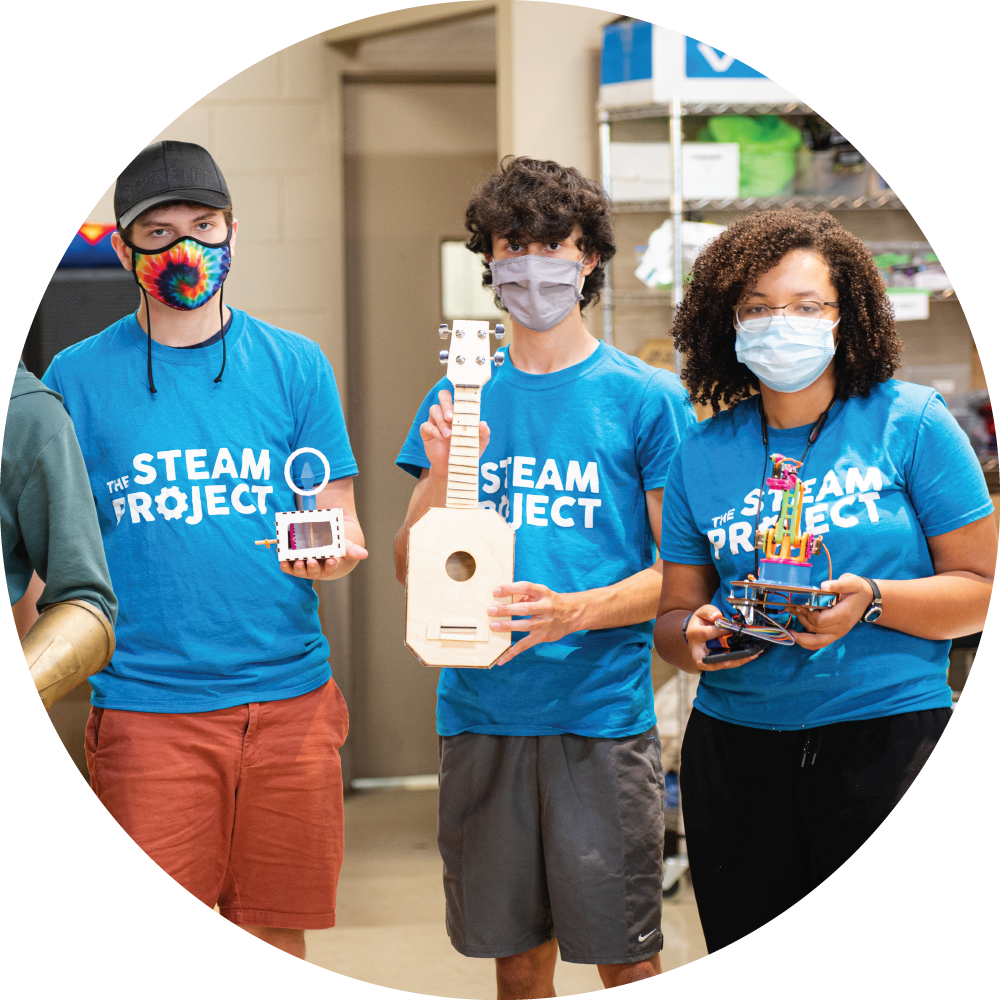 CITs will work within their cabin groups alongside counsellors and instructors to deal with various camp challenges involving campers. They are also responsible for assisting, teaching, and planning camp-wide events and/or working on their own personal projects.
CITs will also have the opportunity to partake in technical workshops to develop their skills in woodworking, 3D printing, and design, and more! Further skills are also developed in an offsite camp trip with their fellow CITs!
Greet, interact and work with younger campers
Assist counsellors with cabin groups
Lead lessons in different activity areas & teach younger campers new skills
Participate in leadership training sessions that focus on leadership theory to use with campers
Plan and develop your own specialized project based on your interests and present at the end of the month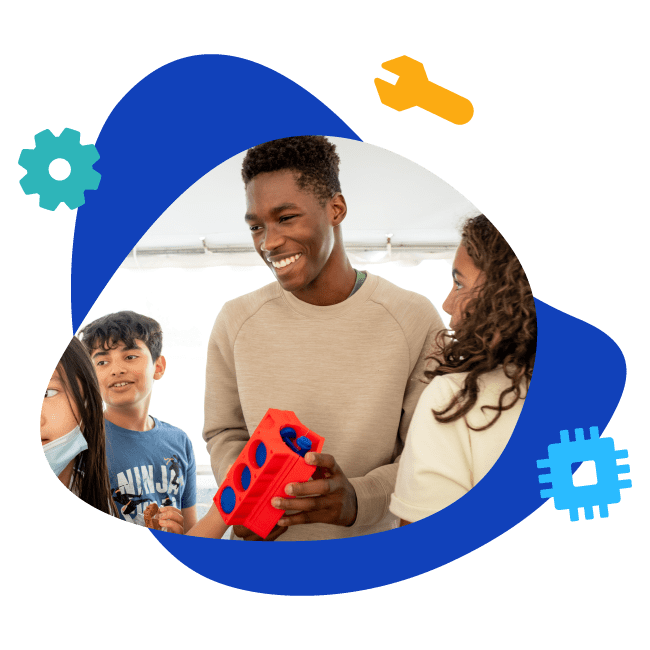 "
The CIT Program has definitely taught me to be a more outgoing and friendly person, and that's helped me alot because I'm usually quiet. My favourite memory would probably be from the first cabin group I got paired with as a CIT. On the last day, they made me a little charm so that was really special to me.
My Personal Project was a V8 engine that I 3D printed. It had 8 cylinders, 4 on each side with pistons on each side, that moved like an actual engine!"
Jedidiah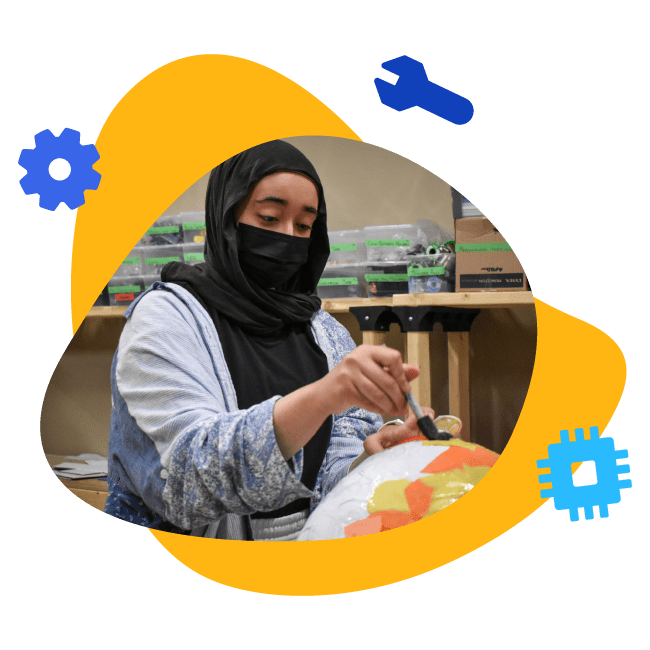 "
Being a CIT is really cool and I found it really fun! My favourite part would be planning camp-wide challenges and activities for everyone – I even created my own superhero scavenger hunt for Spirit Day!
For my personal project, I'm really into psychology, so I built a 3D brain! The inside is made up of circuits with LEDs that light up different areas of the brain. I labelled the different parts of the brain with colours, and it's meant to show how colours can stimulate different psychological reactions in the brain."
Tayma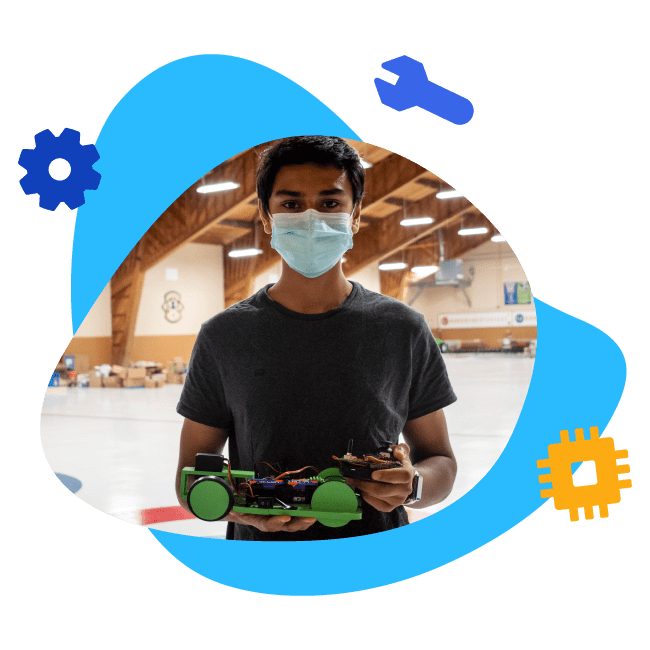 "
Through the CIT program, I learned a lot of leadership skills – especially how to talk to people and manage different age groups. If you're nervous about becoming a leader, don't be! The instructors coach you through it and they give you a lot of guidance.
I like building RC (remote control) vehicles. I'm really interested in transportation and renewable in general. For my personal project, I built a remote control car powered by an Arduino and Bluetooth controller."
Jayden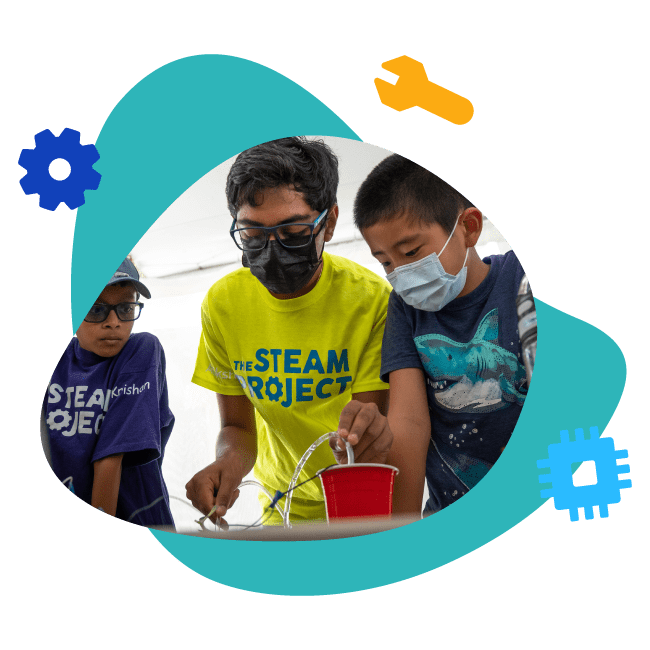 "
Working with kids has been a great learning experience. I've learned a lot about conflict resolution.
For my personal project, they told me to think about a problem I had that I could build a solution for. My family was going on vacation, and our indoor potted plants were going to die if we didn't water them. I thought, "if you could detect how dry or moist the soil is, can you water it based on that?" So I built a self-watering plant system!"
Atiksh
The CIT program at The STEAM Project also requires our CITs to execute their own personal project with a chosen special focus. Over the course of the month that they get to be here, the CITs will be given time, tools, and software to brainstorm, develop and build a specialized project of their choice based on their experience.
CIT's personal projects will allow them to collaborate with instructors to build their project from scratch, as well as more time to master technical skills that will be used over their time at camp. Encouraging and giving CITs the ability to pursue personal projects encourages them to develop their passions and interests while refining their technical skills.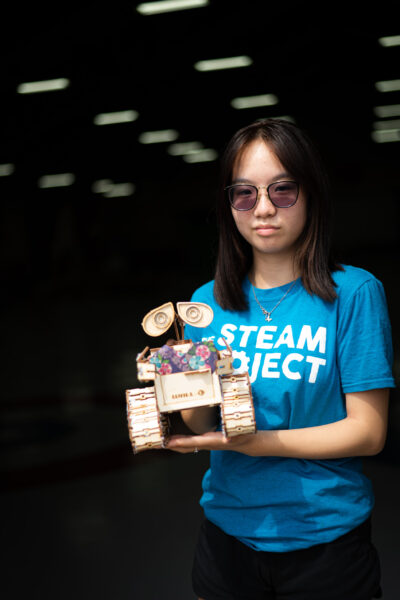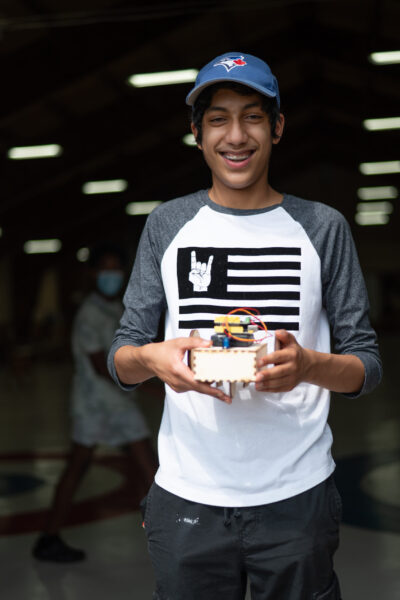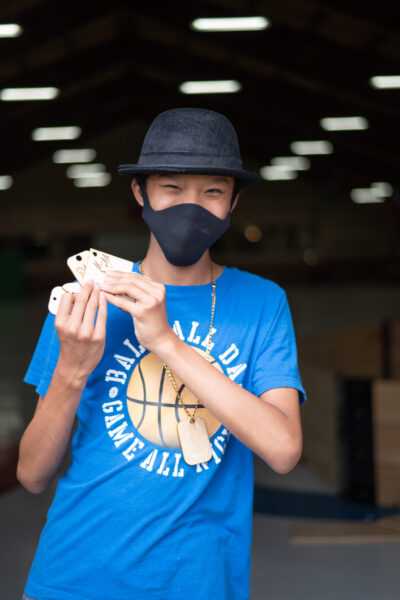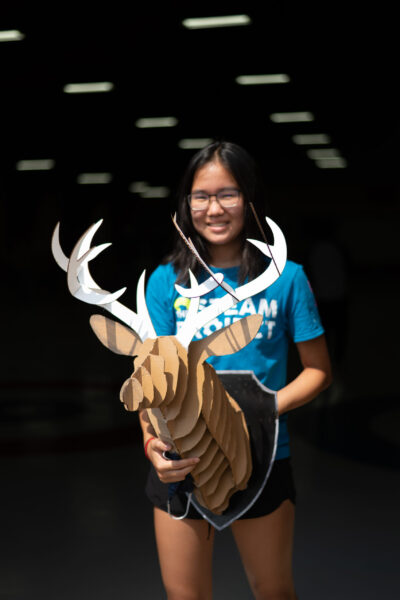 A Look at our CIT Program
Step 1: Camp Application
Fill out the CIT application form here.
Step 2: CIT Meeting
We will contact the CIT applicant to arrange a meeting. In the meeting, we will determine if the CIT applicant meets the selection criteria (please see below FAQ for more details)
Returning campers (have attended our programs before) will have the option for a virtual meeting. New campers (have not attended any of our programs before) are required to do an in-person meeting to better evaluate their suitability for this program.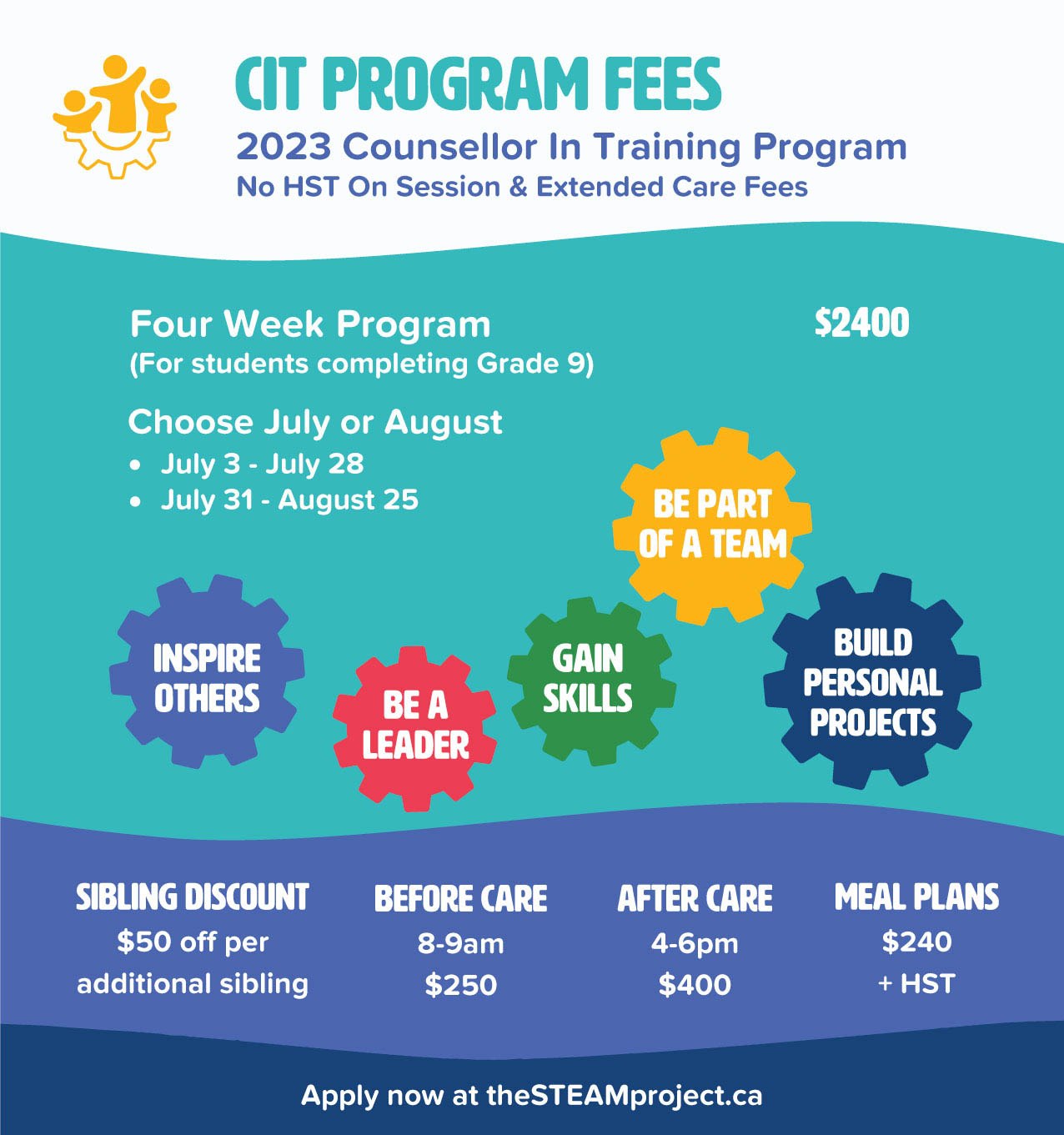 APPLY TO BE A CIT