Get your kids off their screens on their day off, and instead engaged in hands-on activities and outdoor fun to keep their minds active!  Sign your child up for PA Day camp at our state-of-the-art, youth-focused Makerspace, where young people can make awesome projects with our hand tools, electronics, robotics, 3D printers, and laser cutters. With experiments and design challenges, we fuel inquisitive minds and spark their creativity!
Give Your Kids The Best PA Day Ever!
Give Your Kids The Best PA Day Ever!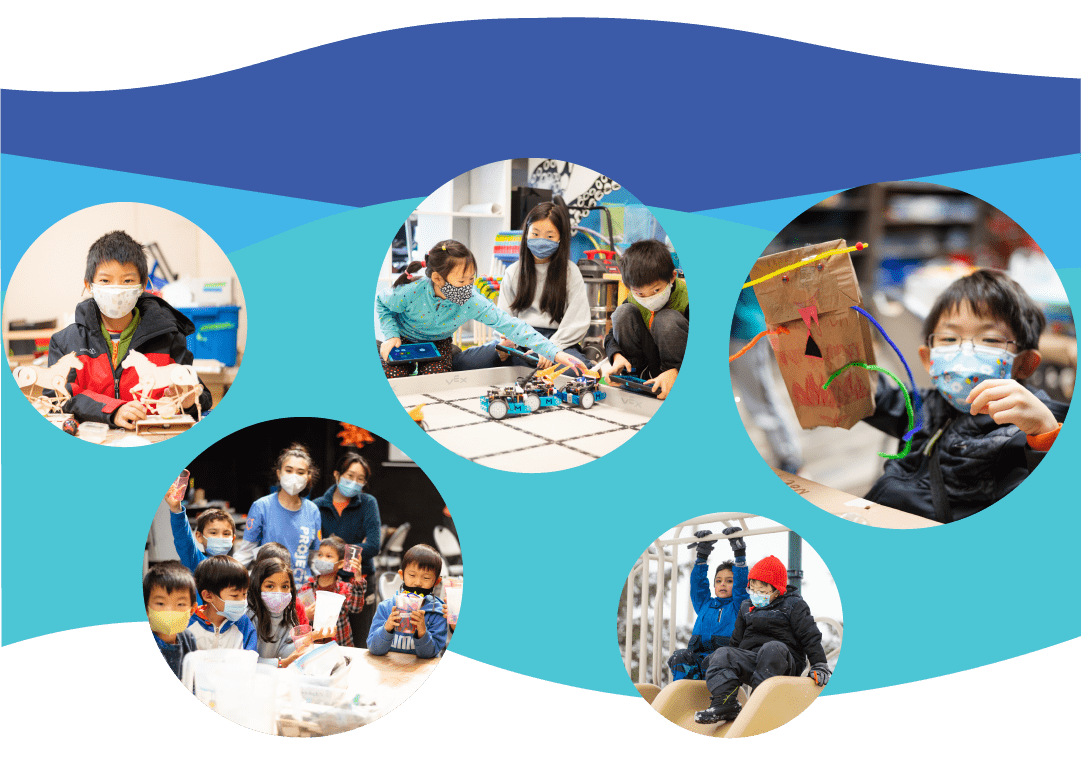 Get ready for an exciting camp experience where creativity and imagination is key. The STEAM Project's PA Day Camp is a place where campers can develop their skills, mindsets, and experiences through design challenges, problem-solving activities, and group projects.
Explore your creative side while designing and building toys, games, gadgets and anything else you dream up. Fire up our laser cutter, run our 3D printers non-stop, and take advantage of all of our tools and tech. You'll be bringing home your projects and creations! Activities will be modified to camper age and ability.
9:00 AM
Welcome/ Cabin Time
9:00 AM – 9:30 AM
Start the day with a camp-wide meeting and welcome message from our counsellors. Campers will then be dismissed into their groups.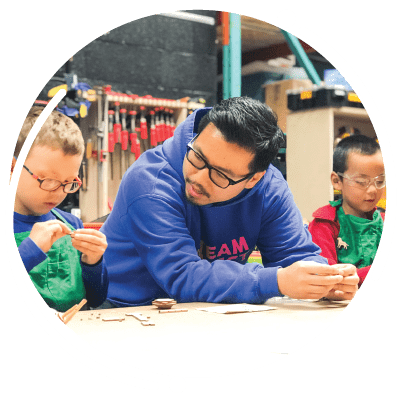 9:30 AM
Activity 1
9:30 AM – 10:30 AM
Learn a new concept and review the ones from the day before. It's always a good idea to refresh our memory!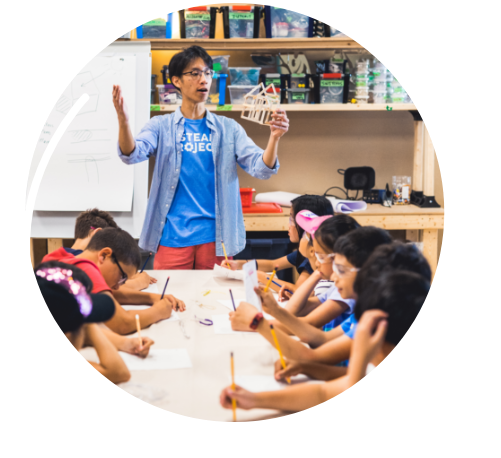 10:30 AM
Break and Snack Time
10:30 AM – 10:50 AM
Time to recharge with a tasty morning snack!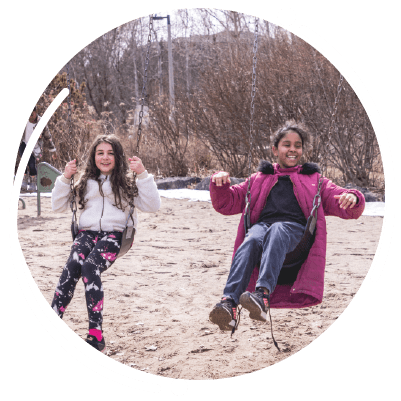 10:55 AM
Activity 2
10:55 AM – 11:55 PM
It's time to start our second activity where we will be learning and improving our skills with various tools and technologies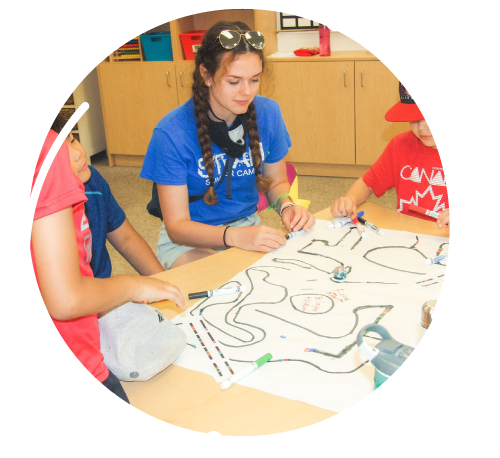 12:00 PM
Lunch Break
12:00 PM – 12:30 PM
Lunch is served! Satisfy your appetite while taking part in some exciting team challenges.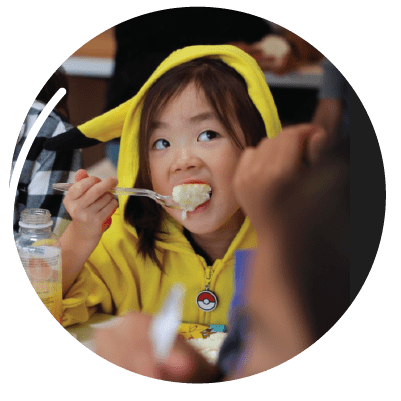 12:30 PM
Arts and Active
12:30 PM – 1:30 PM
Let's keep the fun going with some cabin-based games, crafts, and physical activity! This is the time to play with friends and participate in activities that interest you–arts, sports, games–you name it! There will be outdoor physical activities at nearby parks, weather permitting.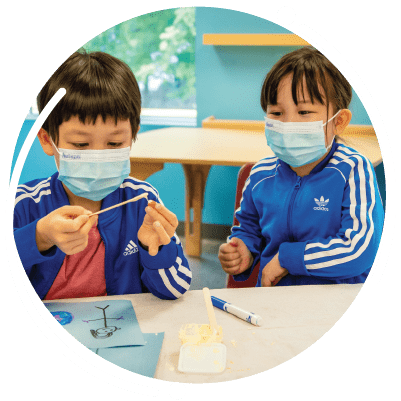 1:45 PM
Activity 3A
1:45 PM – 2:35 PM
Once we've got our creative juices flowing, it's time to start our design project where we will be combining everything we've learned during the day.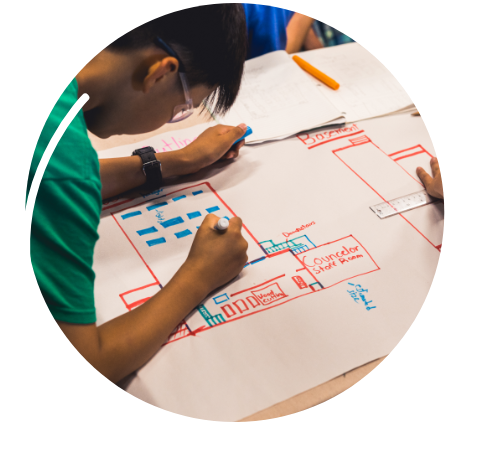 2:15 PM
 Activity 3B
2:15 PM – 2:55 PM
Ready to show everyone your spectacular project? Be fearless and present your projects or compete in design challenges.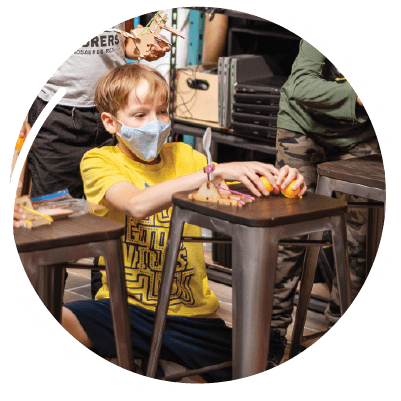 2:35 PM
Open Activity
2:35 PM – 3:20 PM
See what cool activities are here for you during the Open Activity period. We offer 3D printing, woodshop, and robotics to name a few!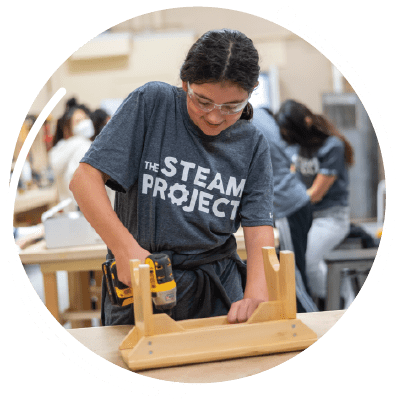 3:30 PM
Wrap Up and Dismissal
3:30 PM
Secure your spot without worrying! Registrations are fully refundable until two-weeks before the start date.
REGISTER FOR PA DAY CAMP
*The camp fee calculator is for reference only and actual costs will be reflected in your invoice.
The STEAM Project Makerspace
561 Edward Ave (Unit 1)
Richmond Hill, ON L4C 9W6
Photos From Last Year's Camp