THE STEAM PROJECT PRESENTS… SESSION 4!
Our grand finale is finally here!
As we finally reach our last Summer Camp 2022 Newsletter, we invite you to revisit Session 1 (Out of This World) , Session 2 (How Stuff Works) , and Session 3 (Da Vinci's Workshop) to reminisce one last time before reading on to our last instalment. 
We hope you've enjoyed our blog page every week, and hope that you enjoyed the insight we were able to give you into what your kids get to experience at summer camp at The STEAM Project.
Featuring our end-of-session videos and photos of our staff and campers, we hope you had the best summer ever!
Click the links below to find the recap for your camp location:
Richmond Hill Curling Club
Fletcher's Fields
Richland Academy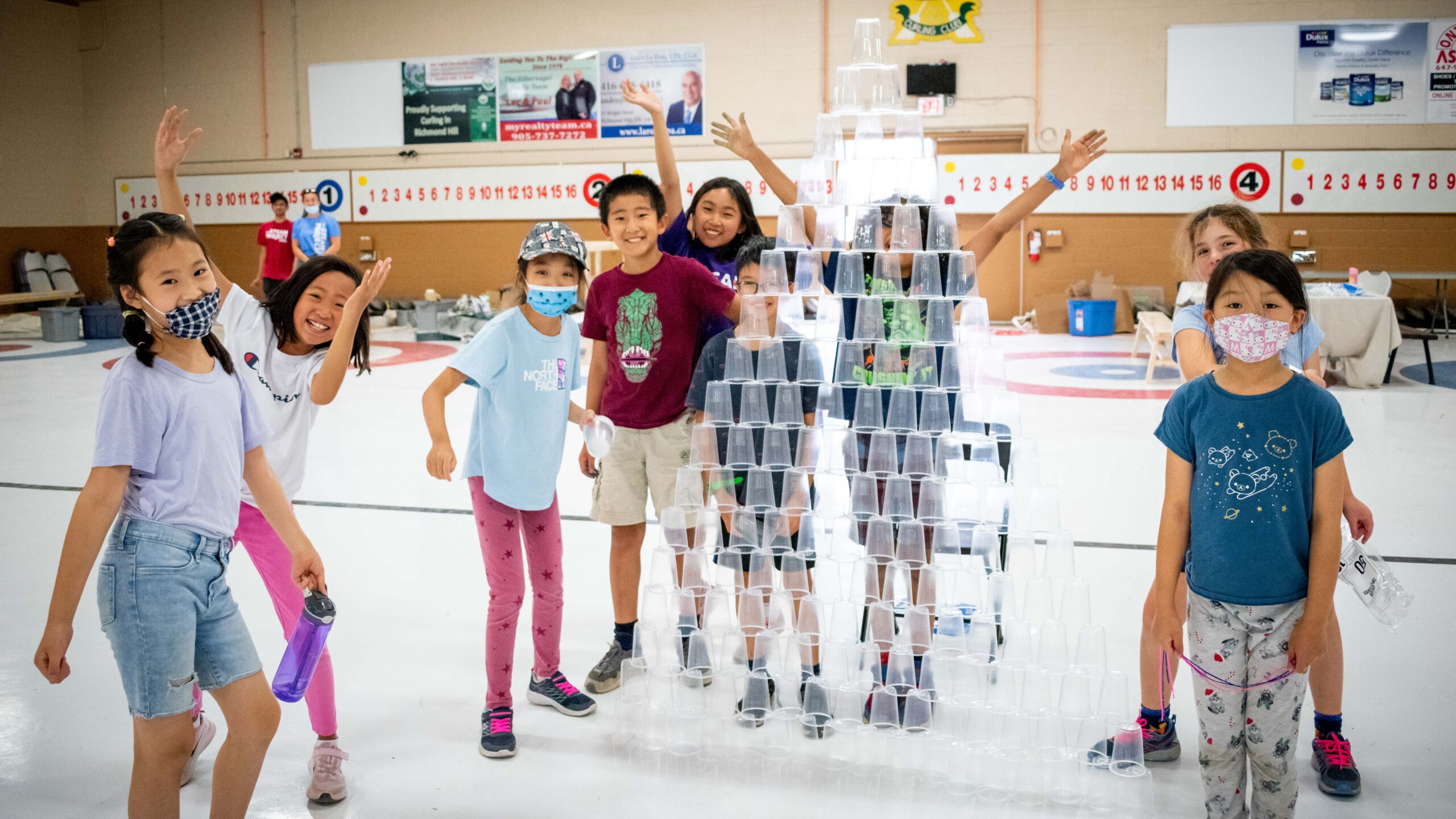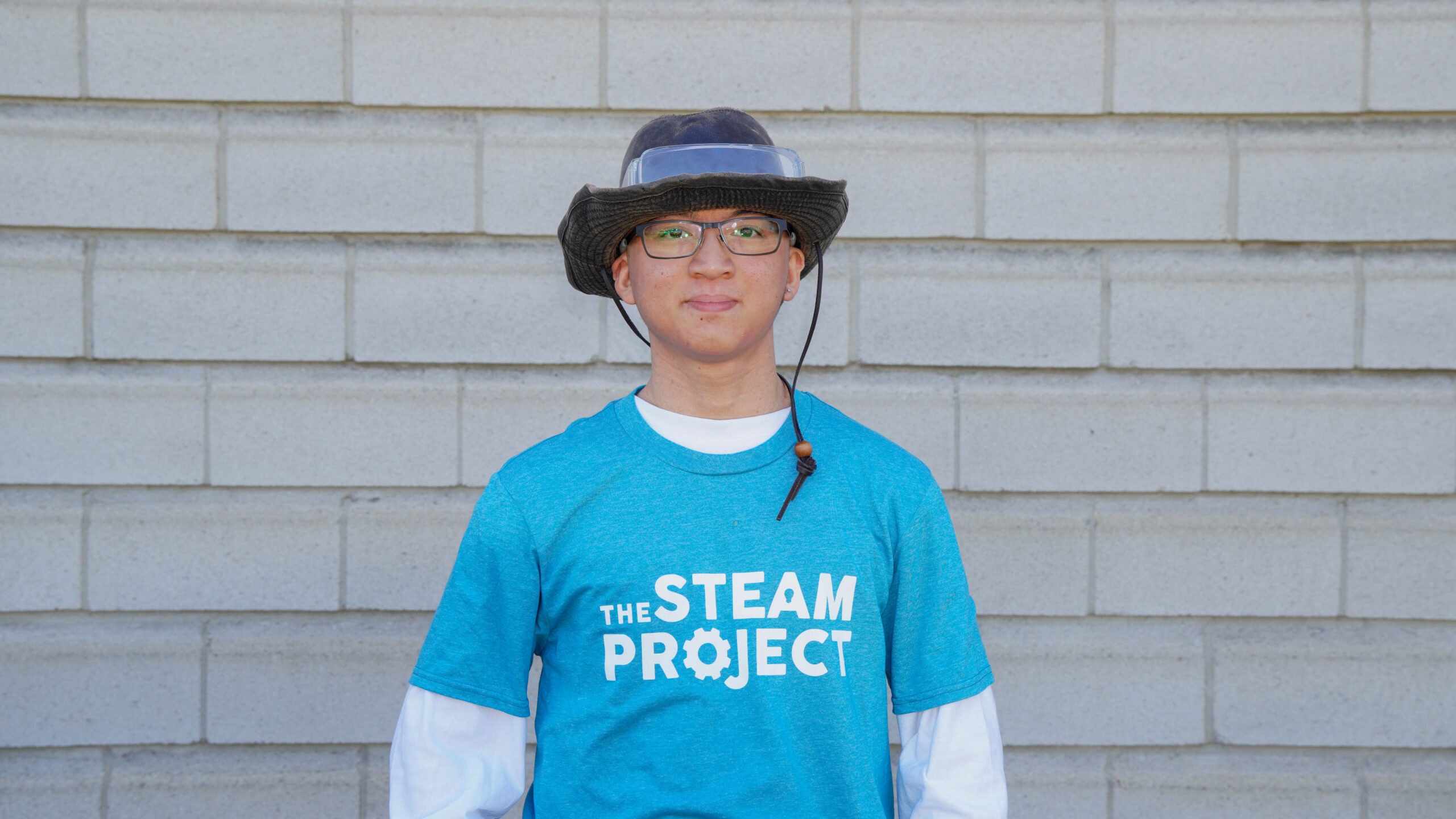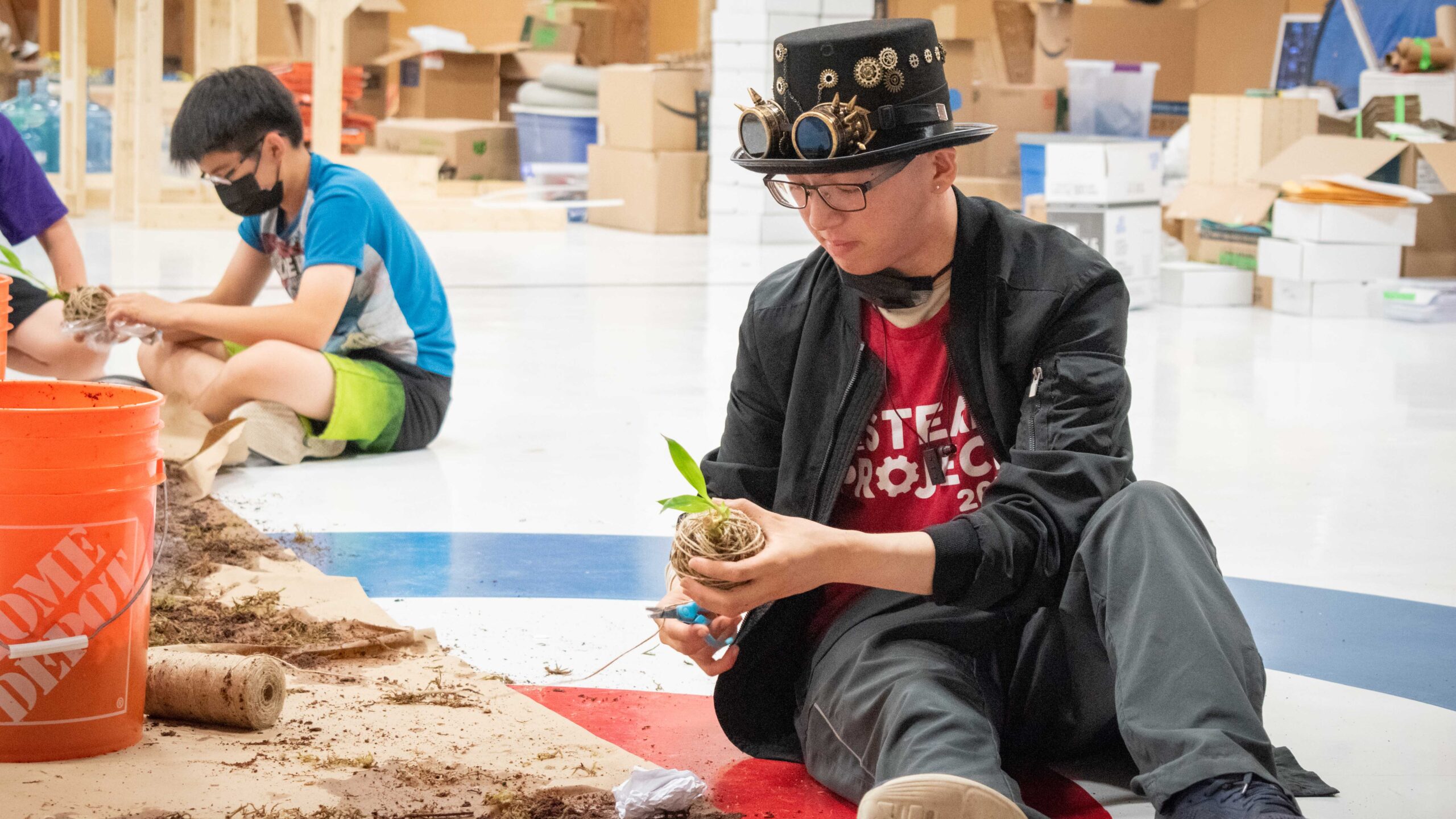 Norbert Nguyen (Assistant Director at RHCC)
This session is our "Mad Science" session, so we're really ramping up all the crazy and messy experiments we've had planned the whole summer! 
This session campers definitely got in tune with the scientific method, and learned all the safety measures that came with doing any experiments (wearing goggles, keeping a safe distance, etc.). They're getting a very hands-on and practical experience while learning basic biology, chemistry and physics concepts.
"Mad Science" definitely has also has a lot more ambitious experiments and projects. Most of them actually take place outside because they're so much more messy and crazy! I'd also say they aren't as structured as the projects we've done the last couple of sessions — they're a lot more of giving campers a concept and asking them what they think will happen and getting their hypothesis. Once they've done that then we'll do more analysis and ask them what their observations were and what they learned– so really getting into the scientific method!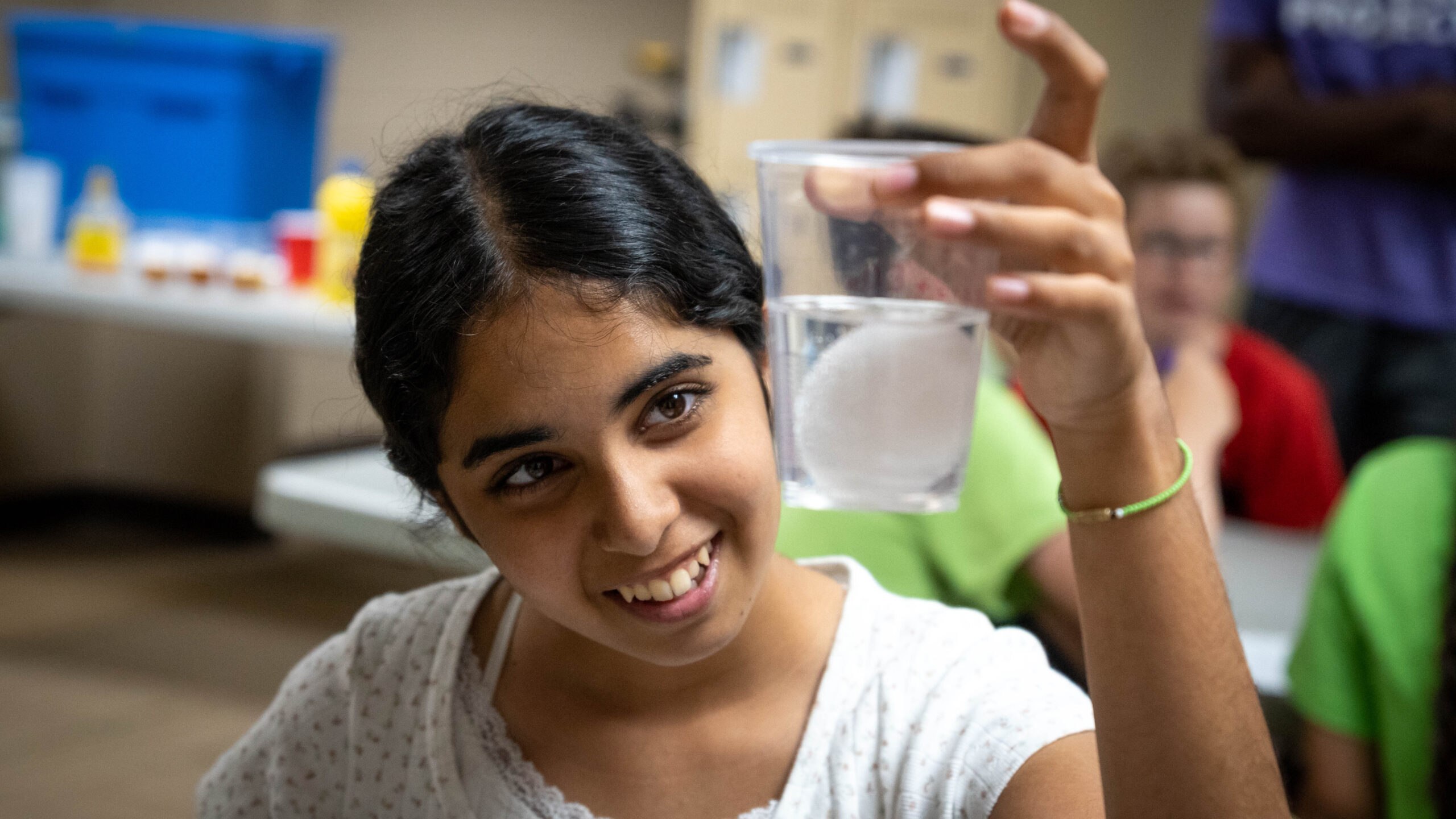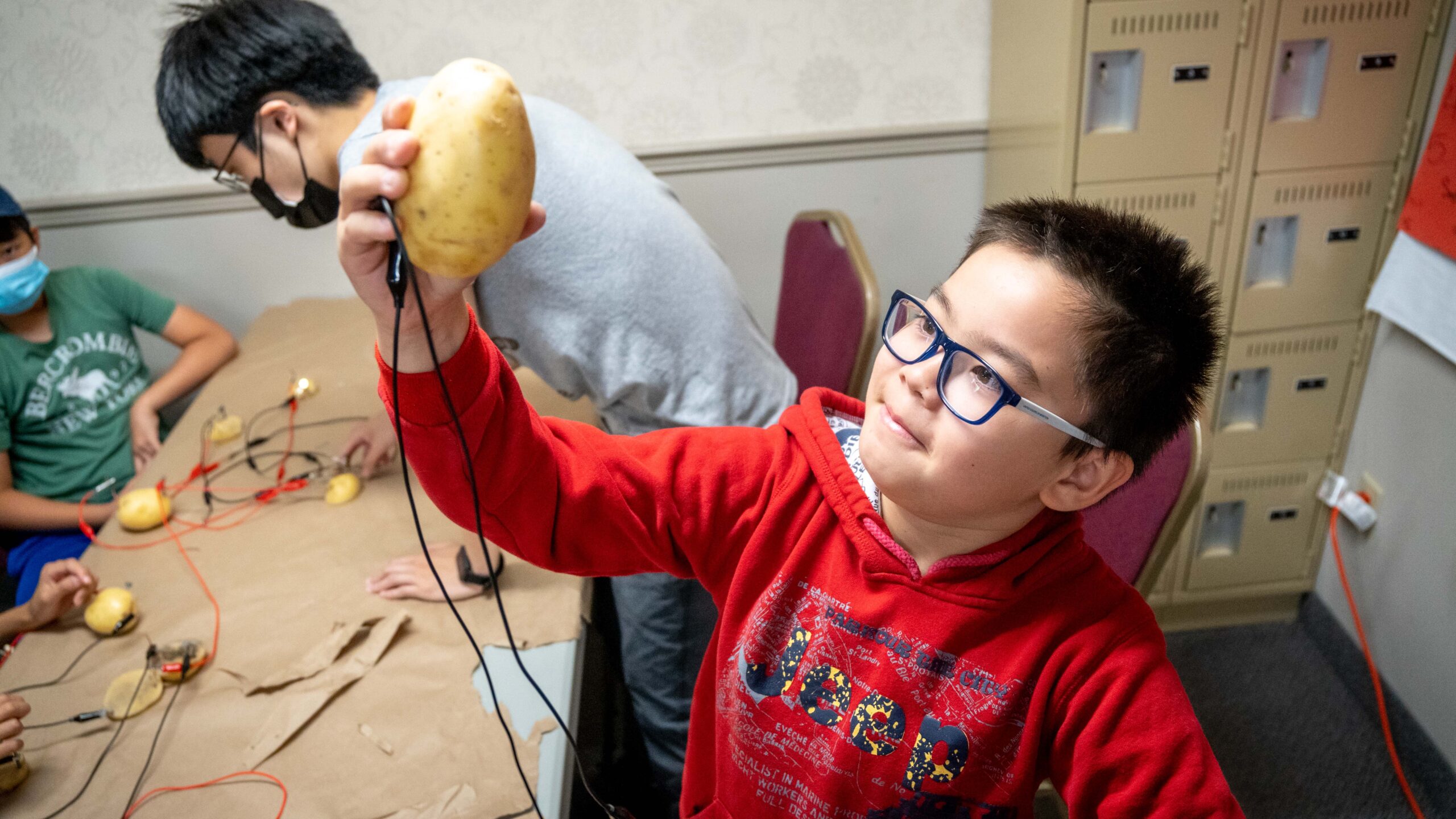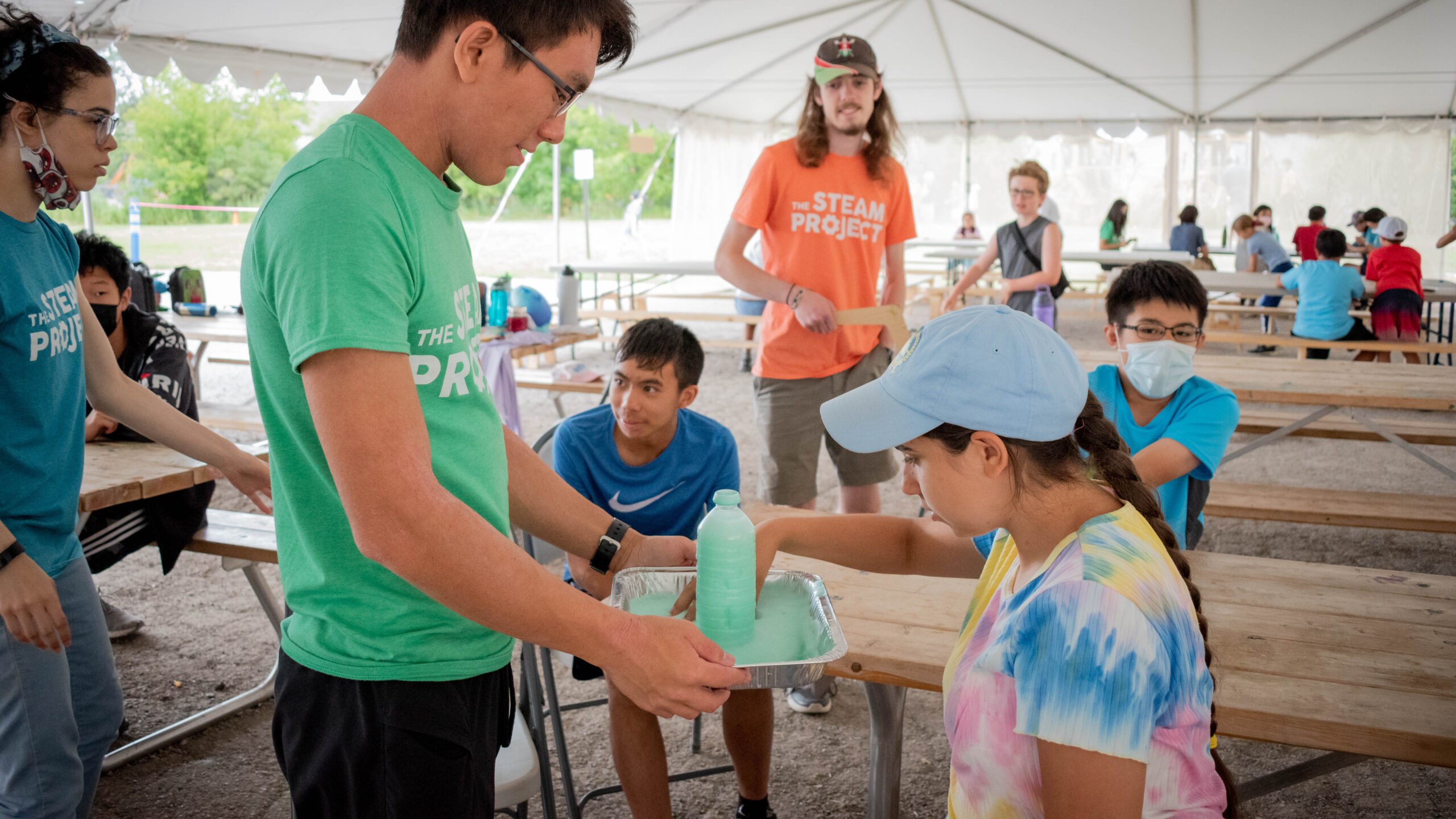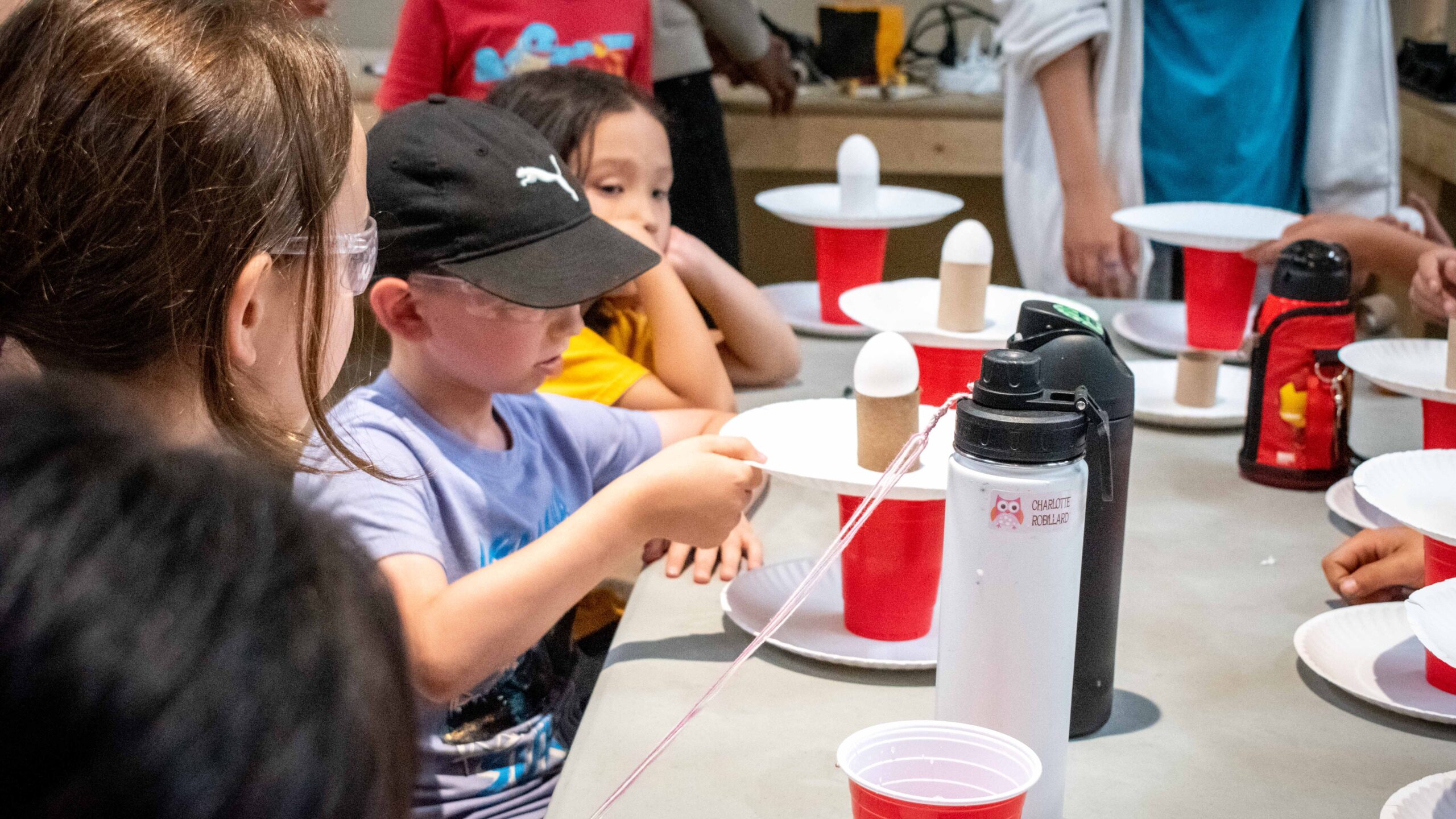 We also had a lot of animal-themed projects this session, including the Pig Kidney Dissection and Elephant Toothpaste experiment, so those were really exciting! 
There was also a lot of dinosaur-themed stuff specifically, so campers were making models, and even observing some of my own fossils that I brought in — and it all culminated towards the huge activity at the end of the week! The final activity was where we all built these huge six-foot dinosaurs, which was really exciting!
Funnily enough, we've had a lot of egg-related projects– including the Car Egg Crash, and a camper favourite, the Silver Egg Illusion! 
Speaking of, I think that out of all the projects the funniest one by far was the Silver Egg Illusion! The campers basically took an egg and with tongs, and placed it over an open candle to char the whole outer shell black. Once they did that, they dipped it into water and the egg would turn into a really nice shade of silver!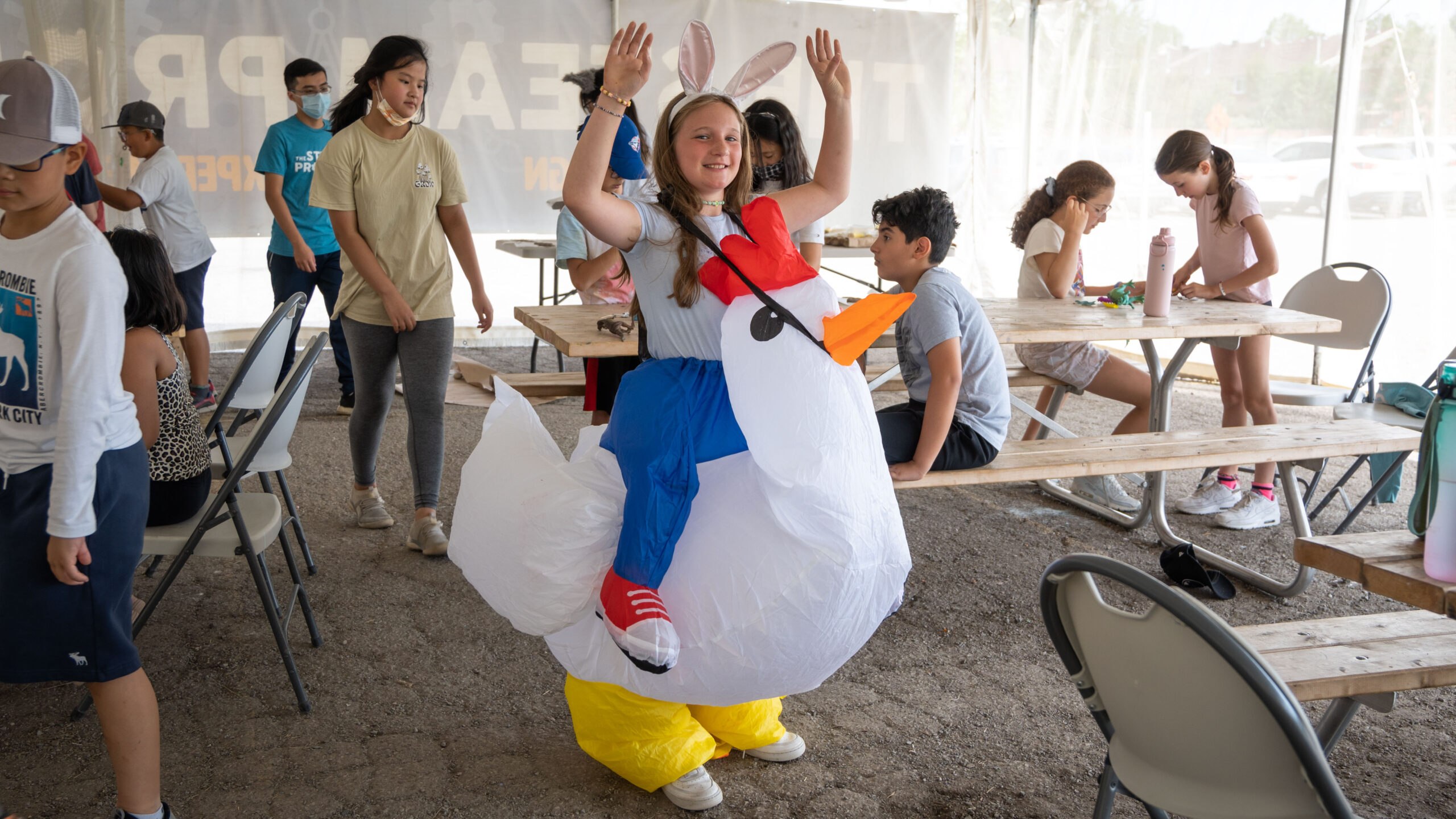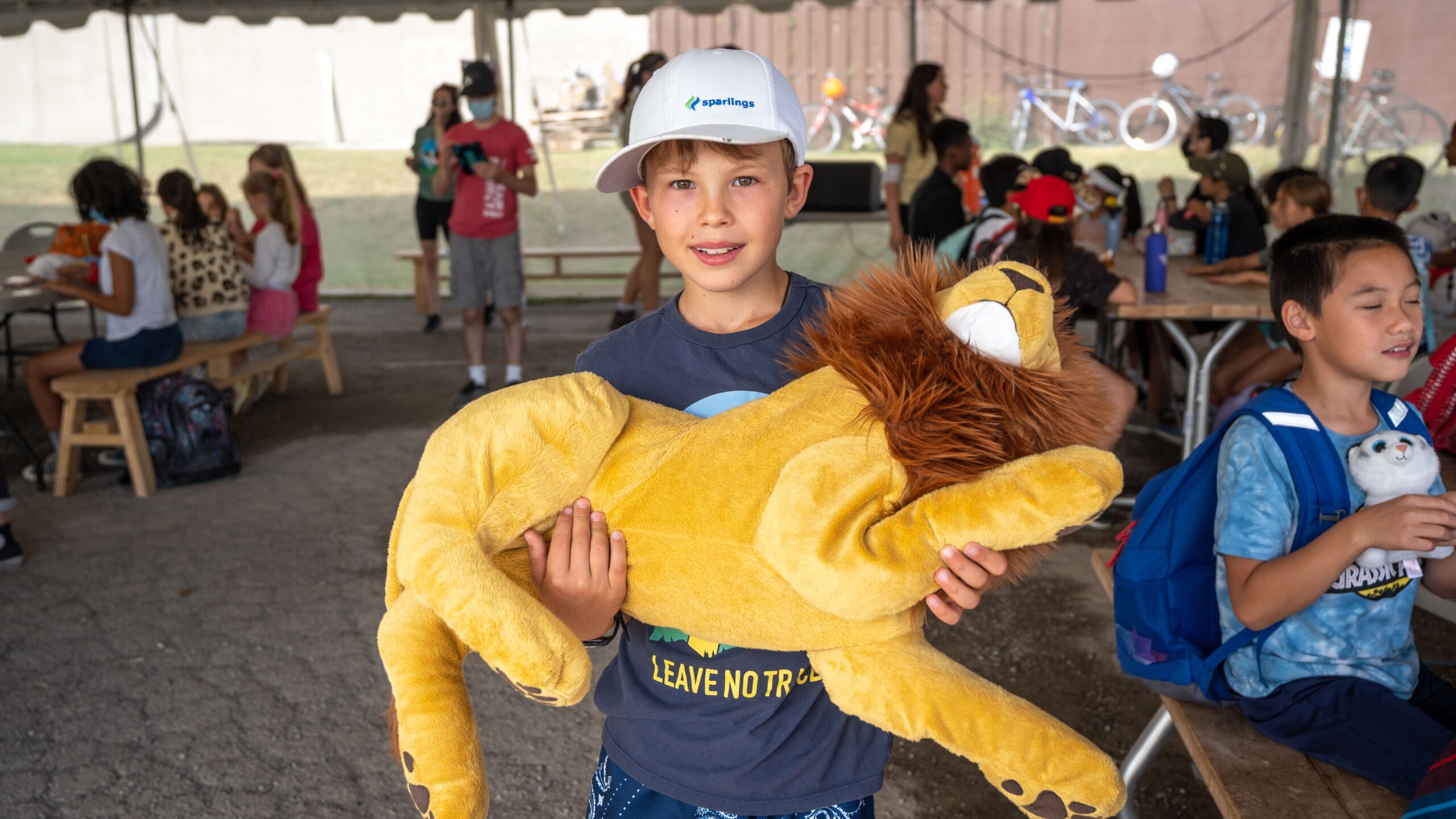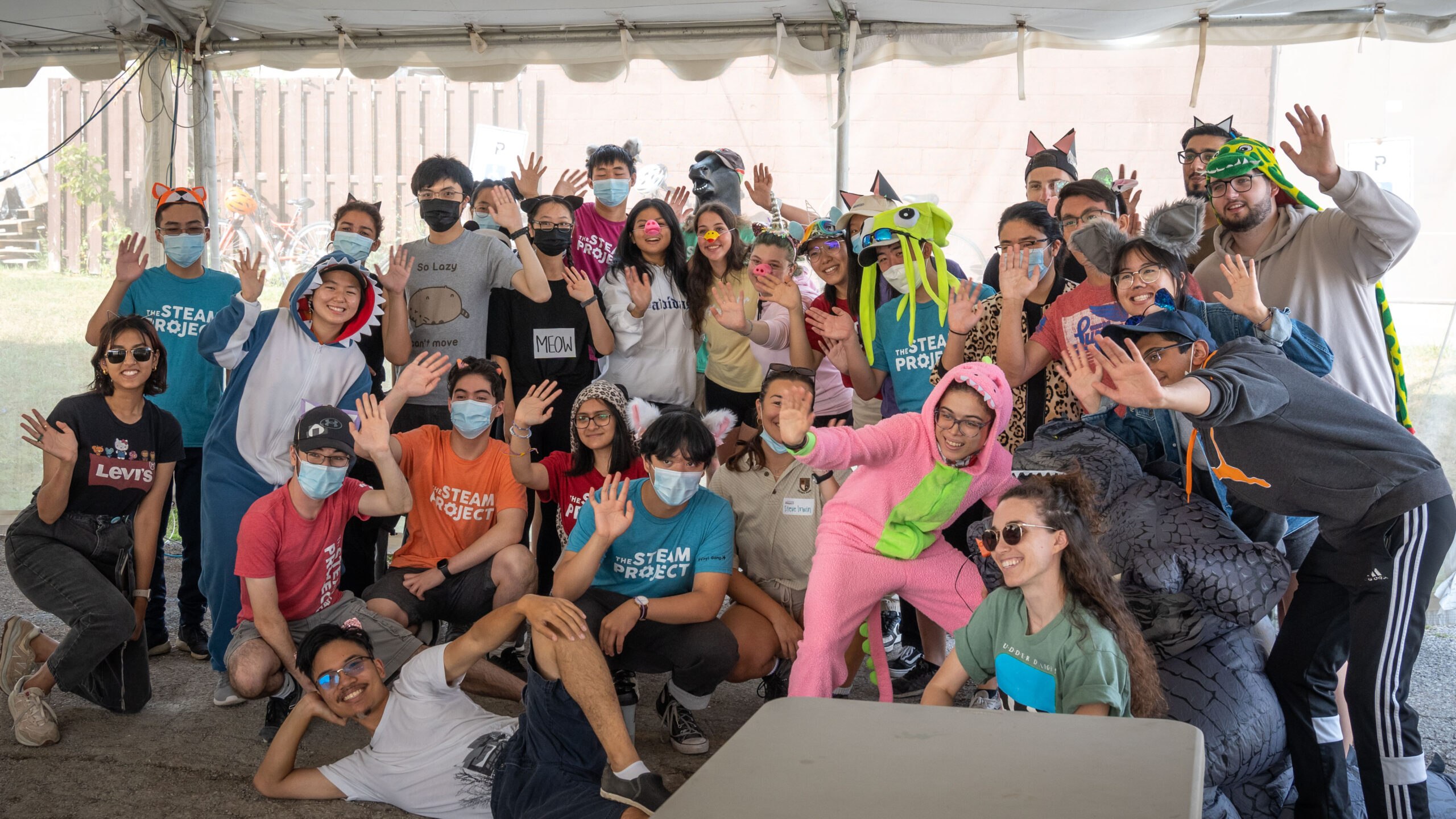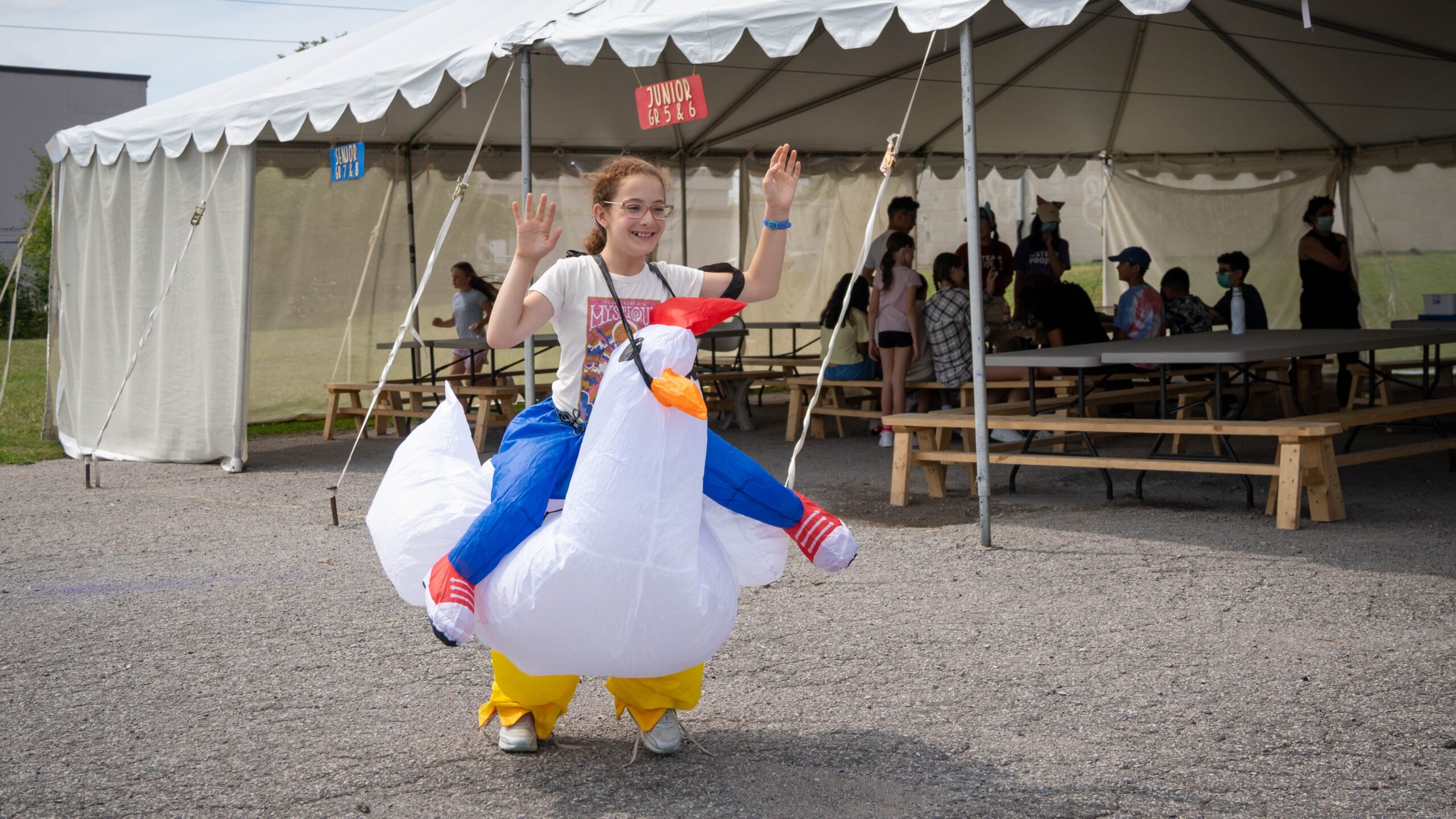 Last week's Spirit Day was Animal Day, and it went really well! It was really funny because everyone was dressed up as different animals (although there were a group of cats) , so of course we had to have a whole ceremony to summon Godzilla! 
This week was Pyjama Day and it was really great as well. Everyone wore their pyjamas and nightgowns, and I dressed up as Tinkerbell!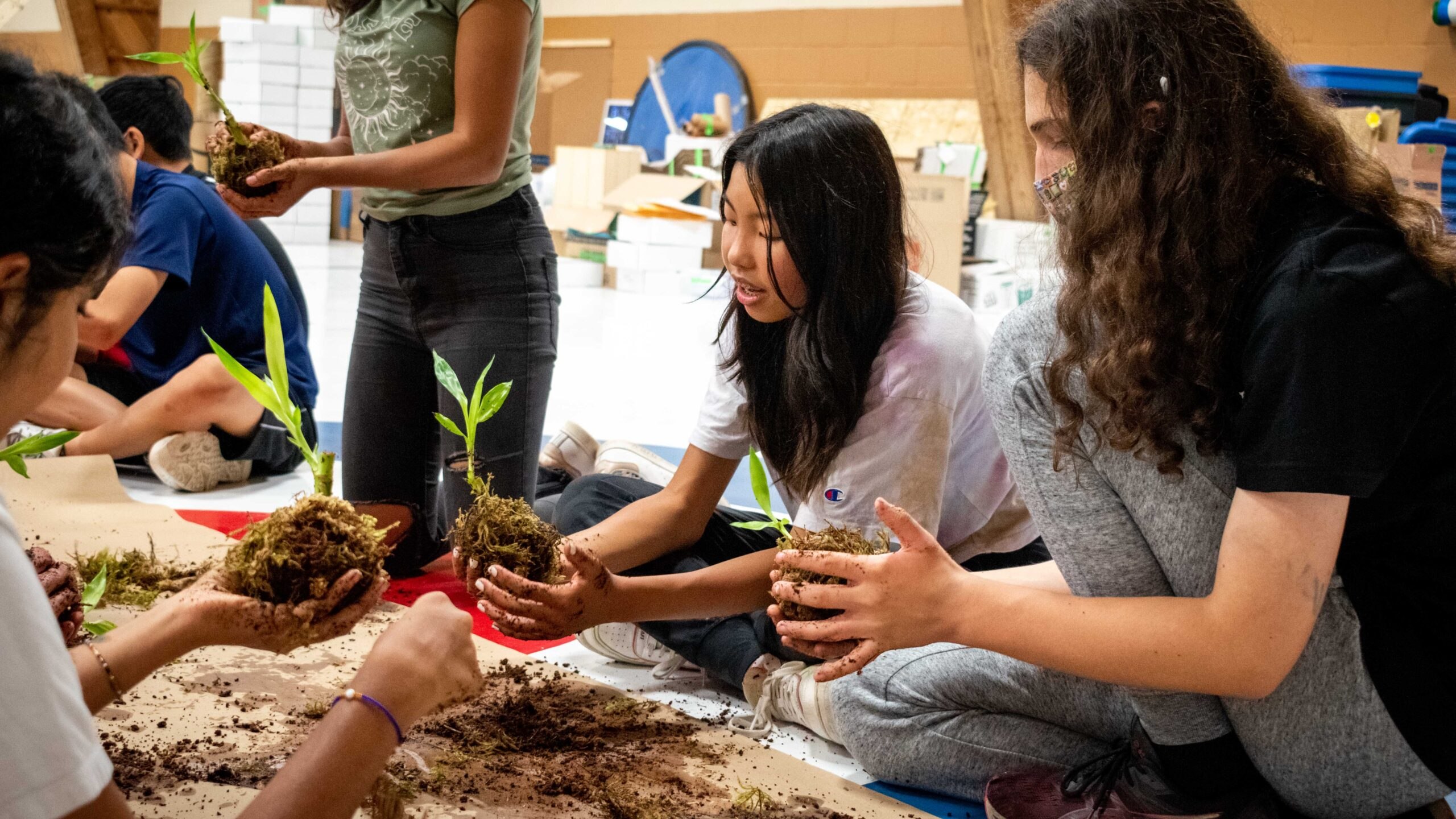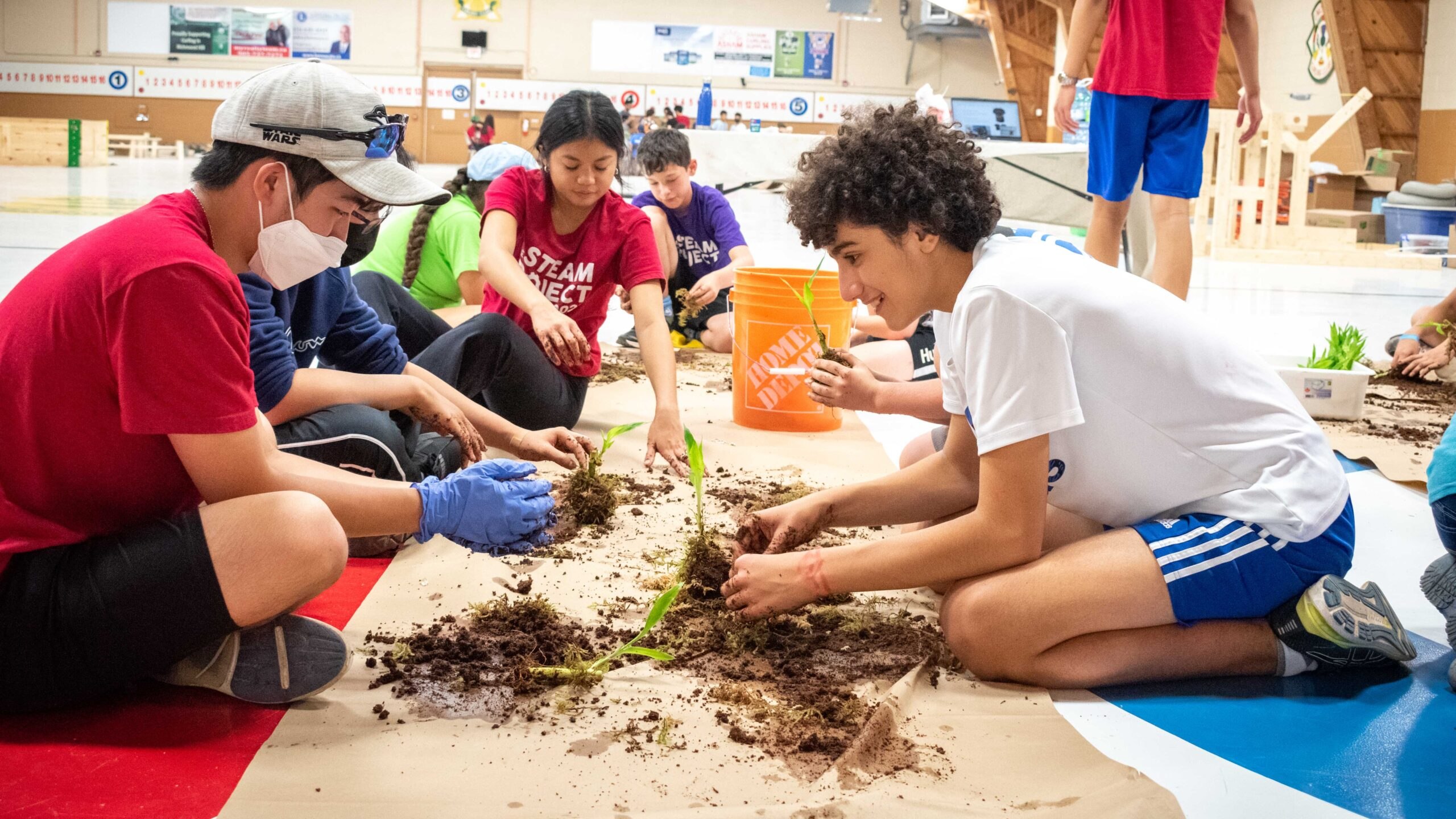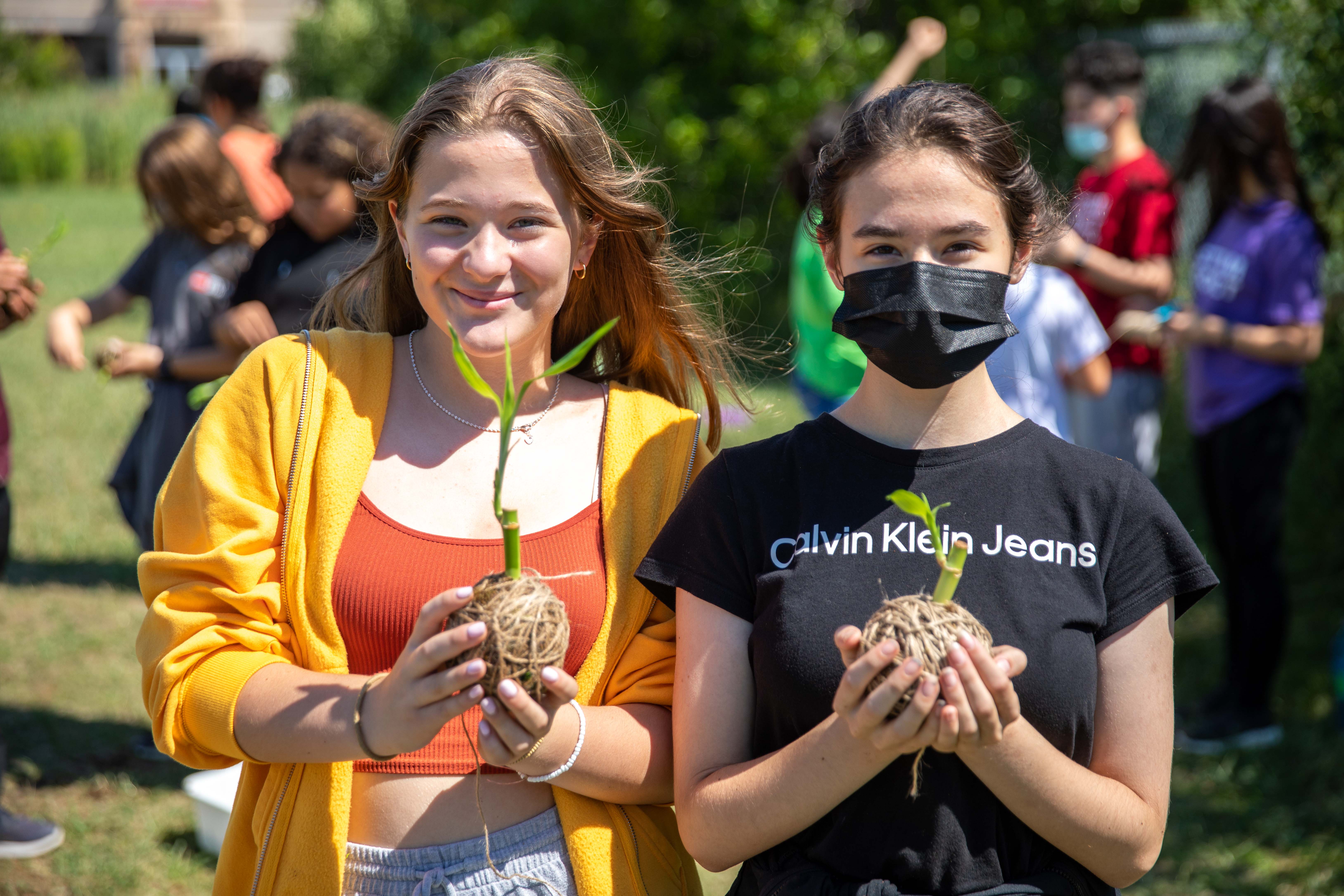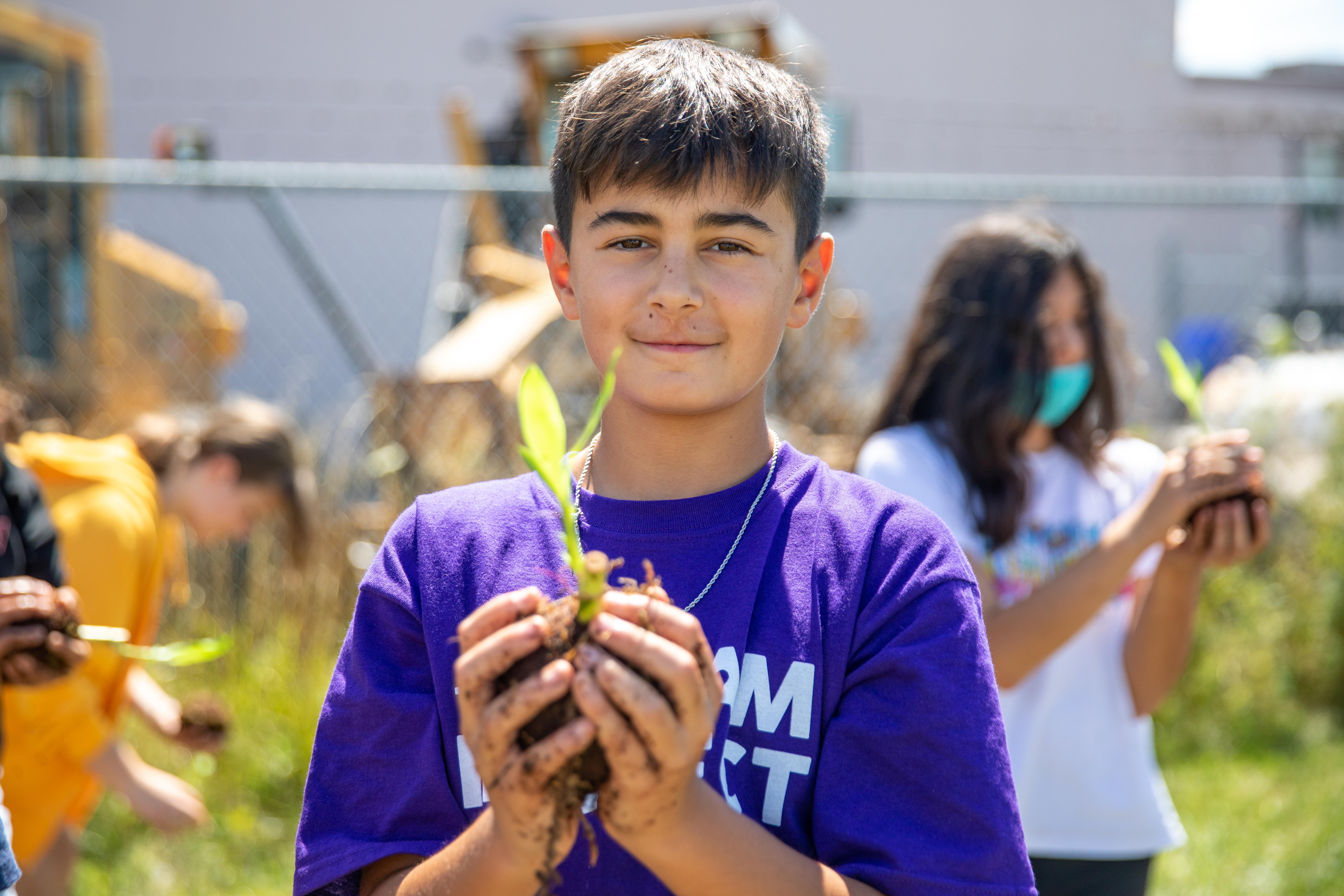 We had a guest speaker, Microbiologist Liz Lapshina! She spoke to the campers on microorganisms and she did a lot of experiments on bacteria! One example was when we did "Agar Culture"— so we put Agar, a low-jelly substance, in a petri dish, and kids are allowed to go either inside or outside and swab various objects (like the keyboard of a computer). Once they got their sample, they swabbed that back into the jelly and were afterwards able to see all kinds of weird fungi and bacteria growing there! 
Senior Leader – Chloe (14 years old):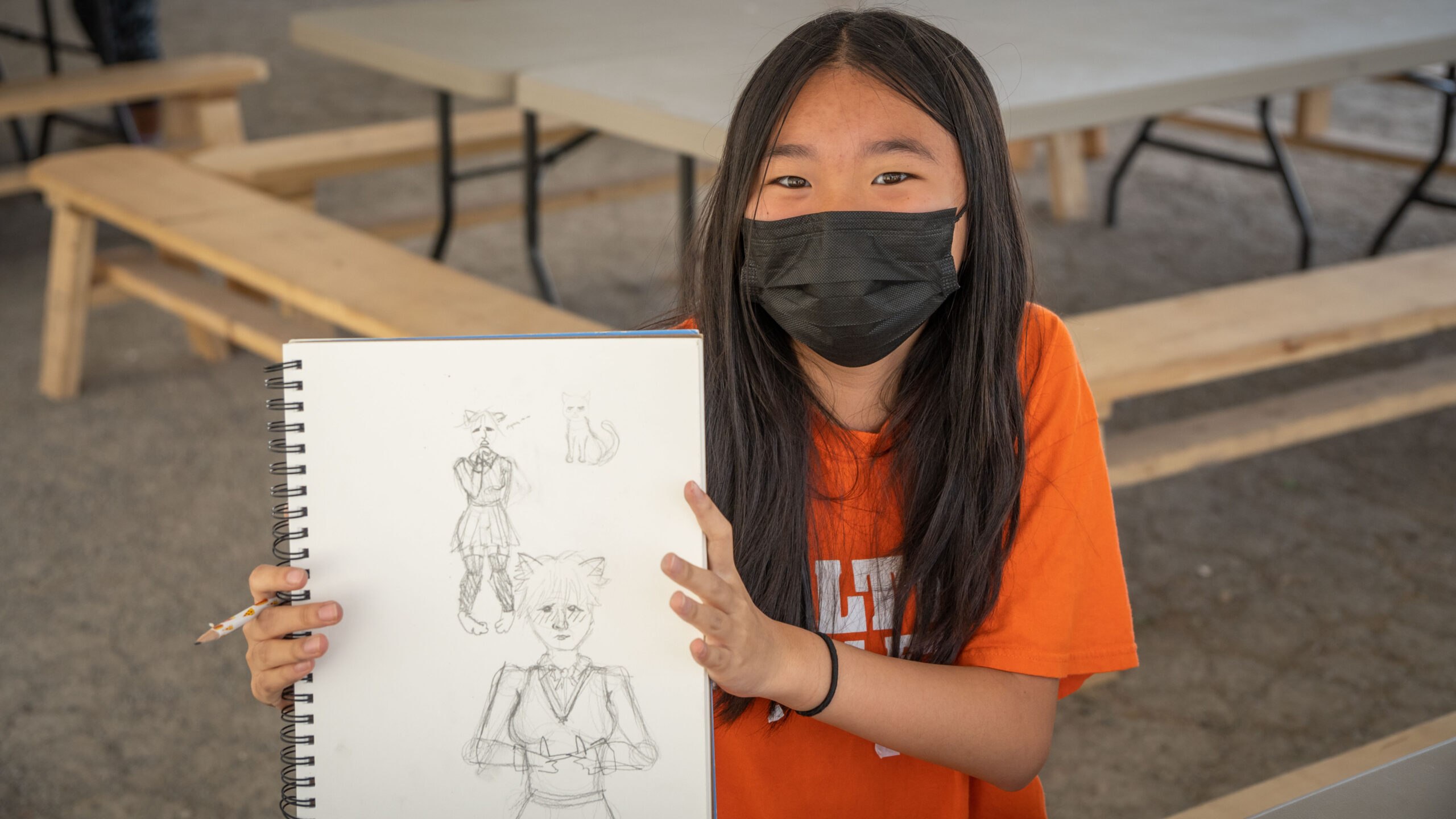 My favourite part of summer camp is mostly the people I meet here, but for activities, probably Open Activity! Open activity is where you get to choose what you do in the afternoon, and I just think it's really cool to find your own interests. 
I've learned leadership, because it's Senior Leaders, but more specifically I've learned about organization and time management! We get to make activities for some of the kids to do, for example, my friend (who was also a Senior Leader) and I made an escape room for the campers!
***
I hope everyone had an absolutely amazing summer, I know I did! These last 8 weeks have absolutely flown by, but overall I hope it was a blast for the kids, and I can't wait to see them again next summer.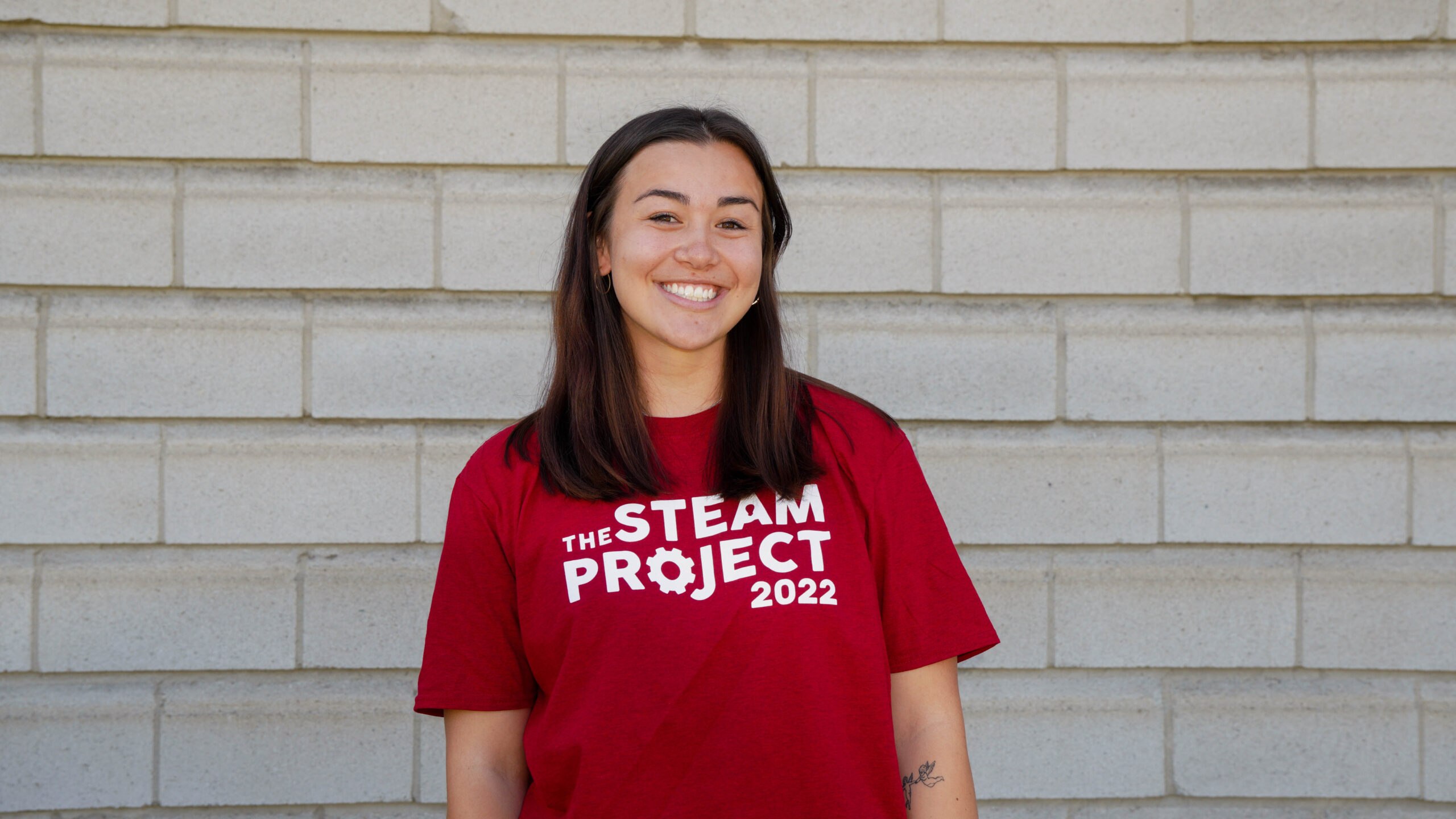 Molly O'Neill (CIT Program Coordinator at RHCC)
This session I really enjoyed getting to know the new CITs and seeing what different skill sets they're coming with. For instance, last session we had a lot of CITs who were into coding  and using Arduino for their projects, but this time around there's a lot of 3D printing, and just in general a lot more on the mechanical engineering front! It was super interesting and exciting to watch them work on stuff they're passionate about!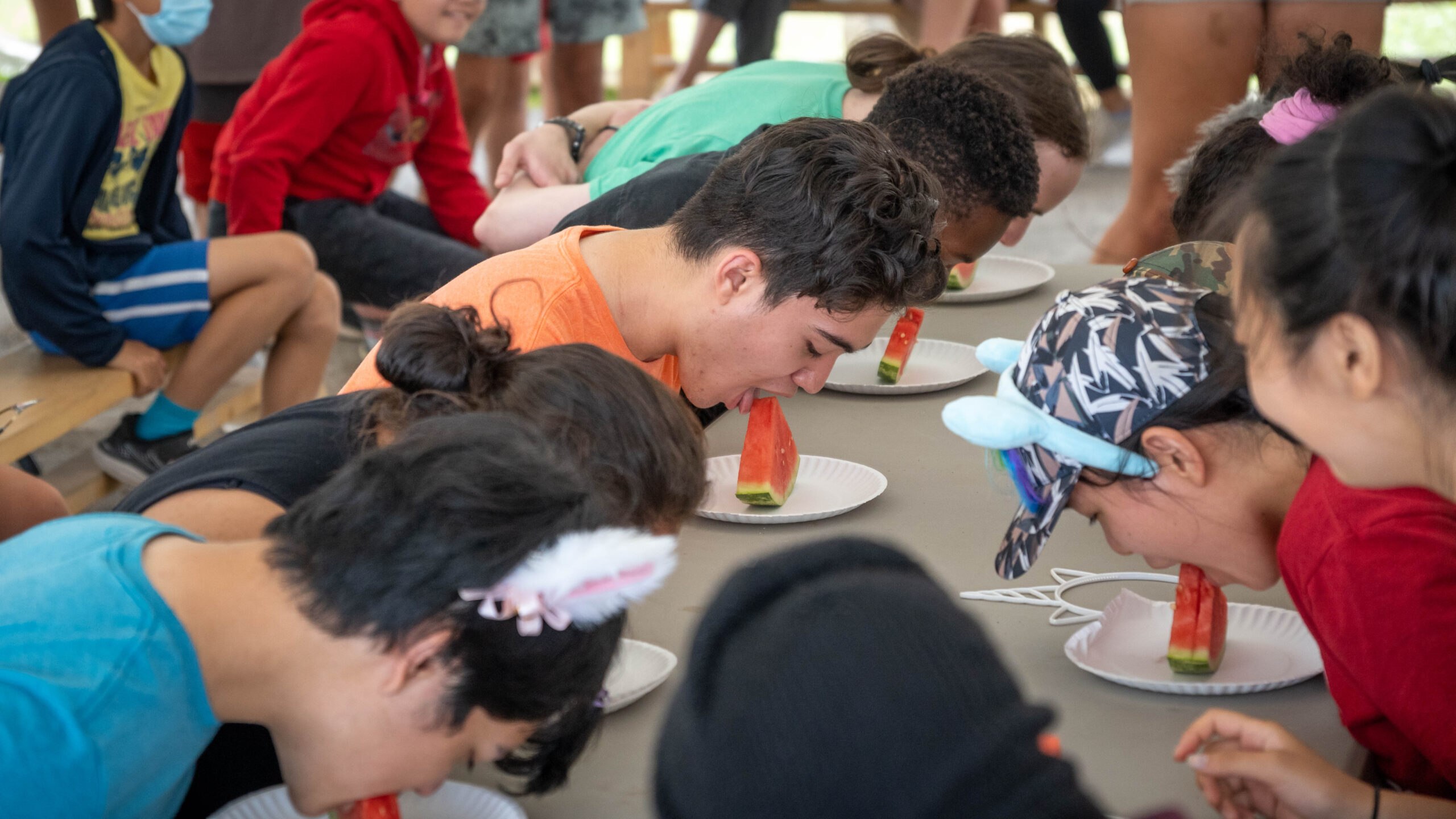 Similar to our July programming, we spent the first little while going through our Leadership Workshops, and learning some more of the soft skills in terms of working with the kids and working together as a CIT group. 
After that, we got them their cabin placements, so they've been spending about 5 days at a time working with different cabins and different age groups. The CITs have gotten a lot of exposure working with kids of different ages and getting to shadow some counsellors with very different leadership skills as well! I think all of that has been very beneficial for their learning.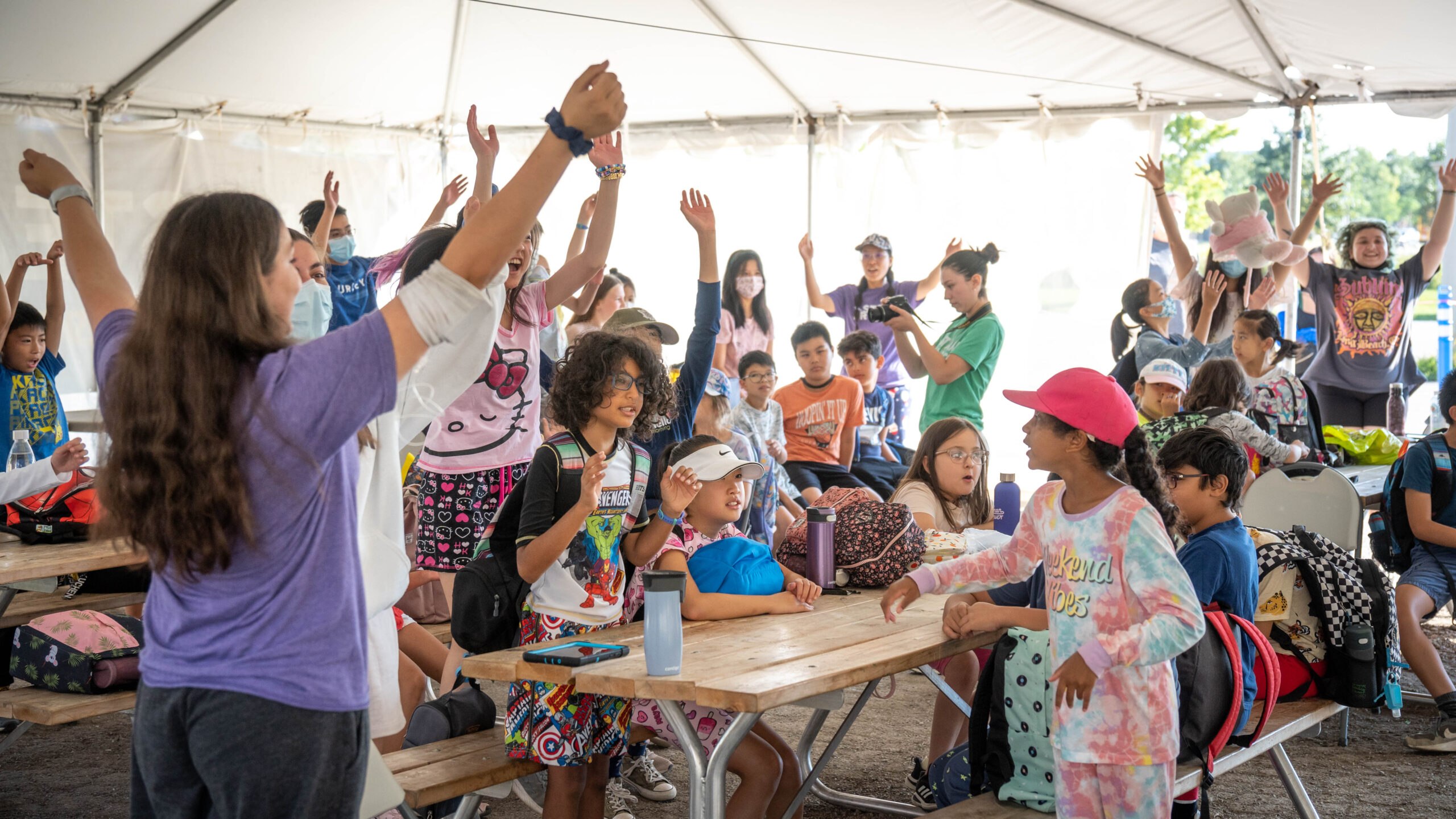 Personal Projects went really great this session! We started off having some really great ideas float around amongst the CITs and they were super excited to get started right away. They really just jumped into Personal Projects and embraced it which was great to see, and it was just really cool to see what they came up with. They even had time to add some fun extensions to their main idea!
In terms of the more technical skills, we've been learning a lot of 3D printing this session! One of our Senior Counsellors, Ben, has a very strong 3D printing background, so he was instrumental in helping the CITs out with that. 
In terms of soft skills, I've been kind of pushing the CITs to kind of get out of their comfort zones a bit more. An example of how we did that was we had them working on a Sophomore activity! I basically helped them run the first block of it, and then kind of left them to their own devices to teach the second block (and stepped in here and there). 
Overall, in terms of their confidence, they were really flourishing so it's been really amazing to see them find their voice – and be a bit more confident when they're at camp!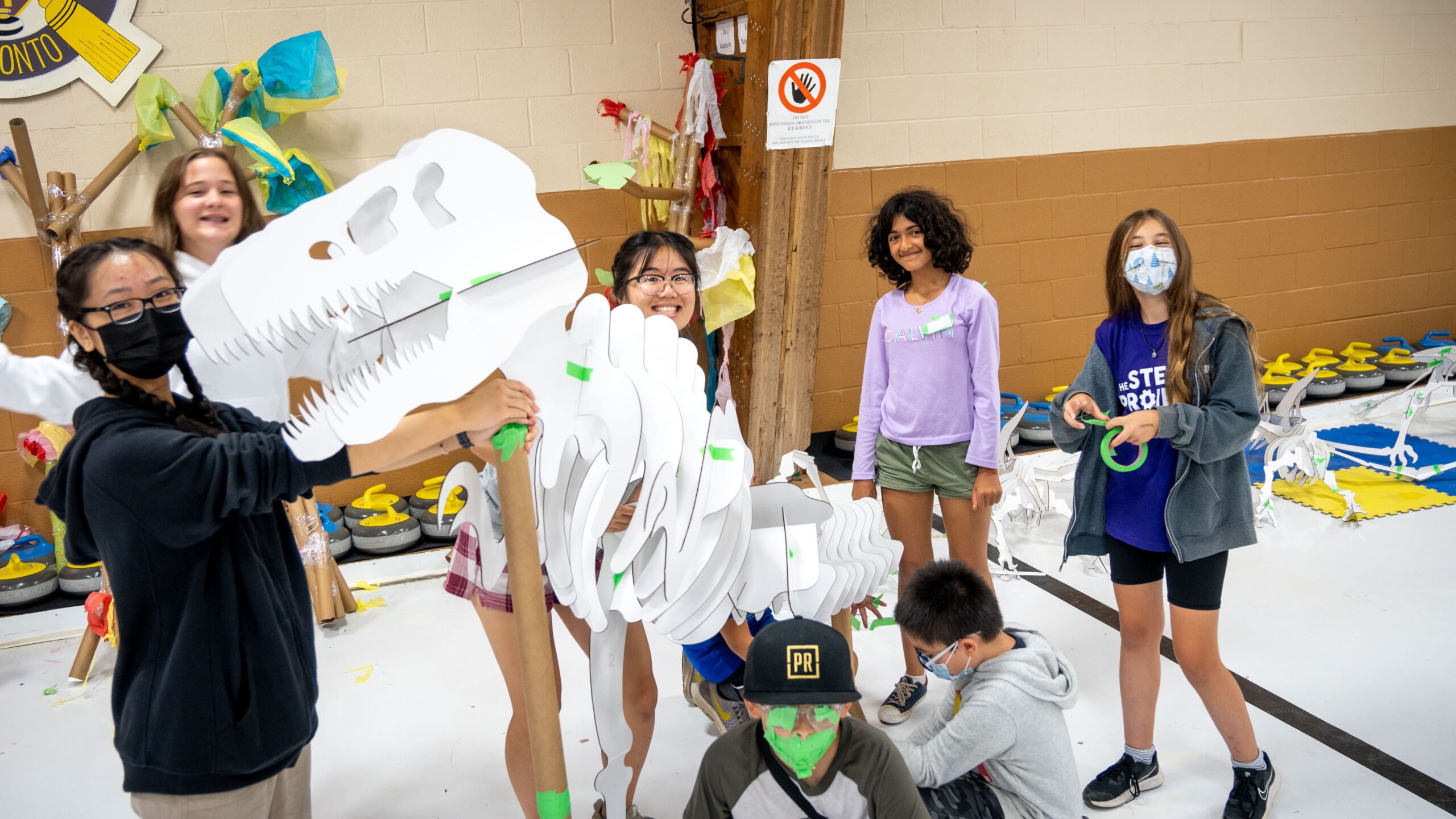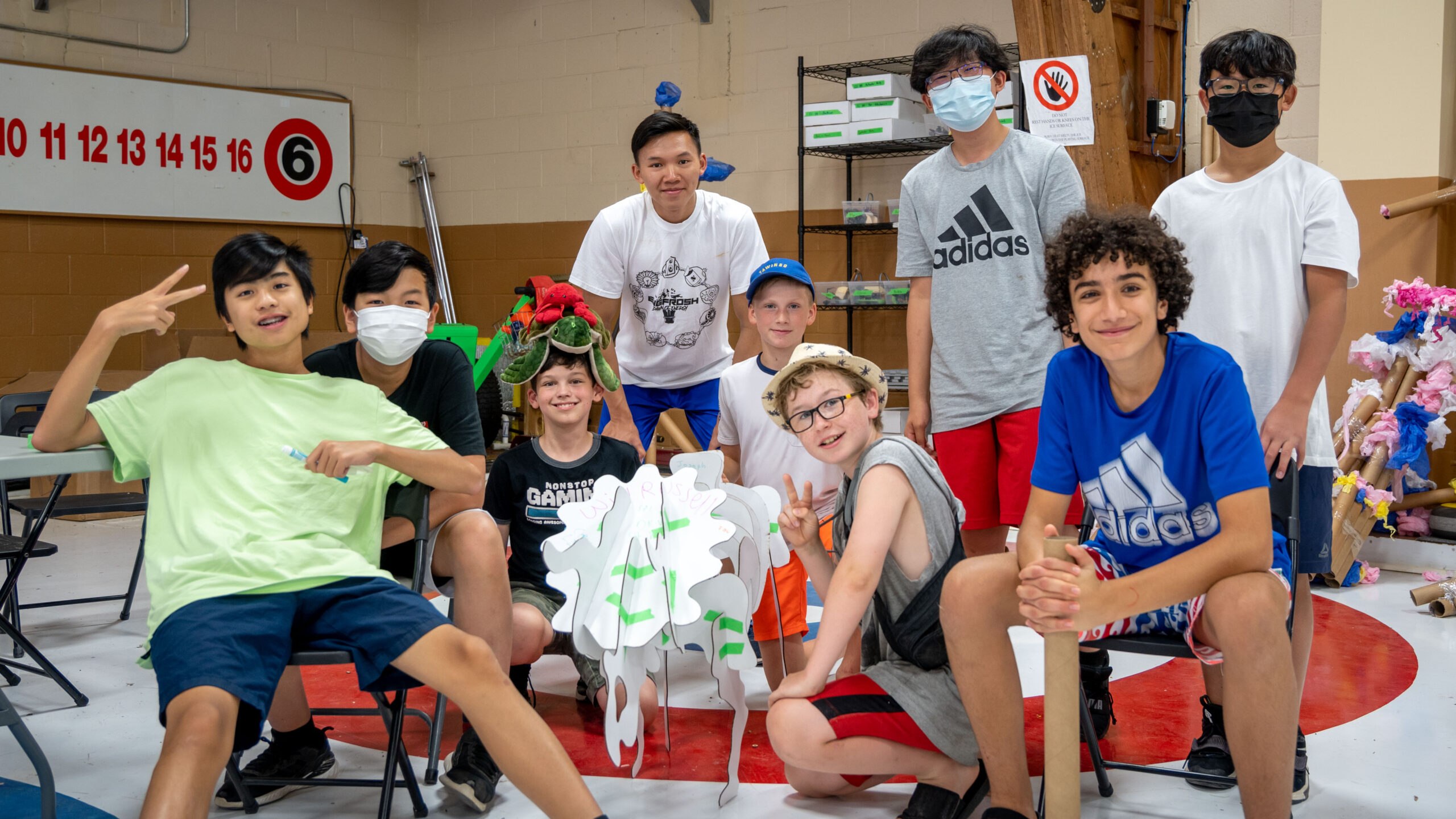 My last two cents from the summer is that The STEAM Project is a really unique experience! Having come from quite a hefty camp background, it's a camp that really challenges what you stereotypically think of day camps. 
There've been so many cool experiences here that the kids have gotten that I've never seen anywhere else, and in terms of science programming, it's really amazing to see the exposure that the kids are getting here at such a young age!
CIT – Jedidiah (15 years old):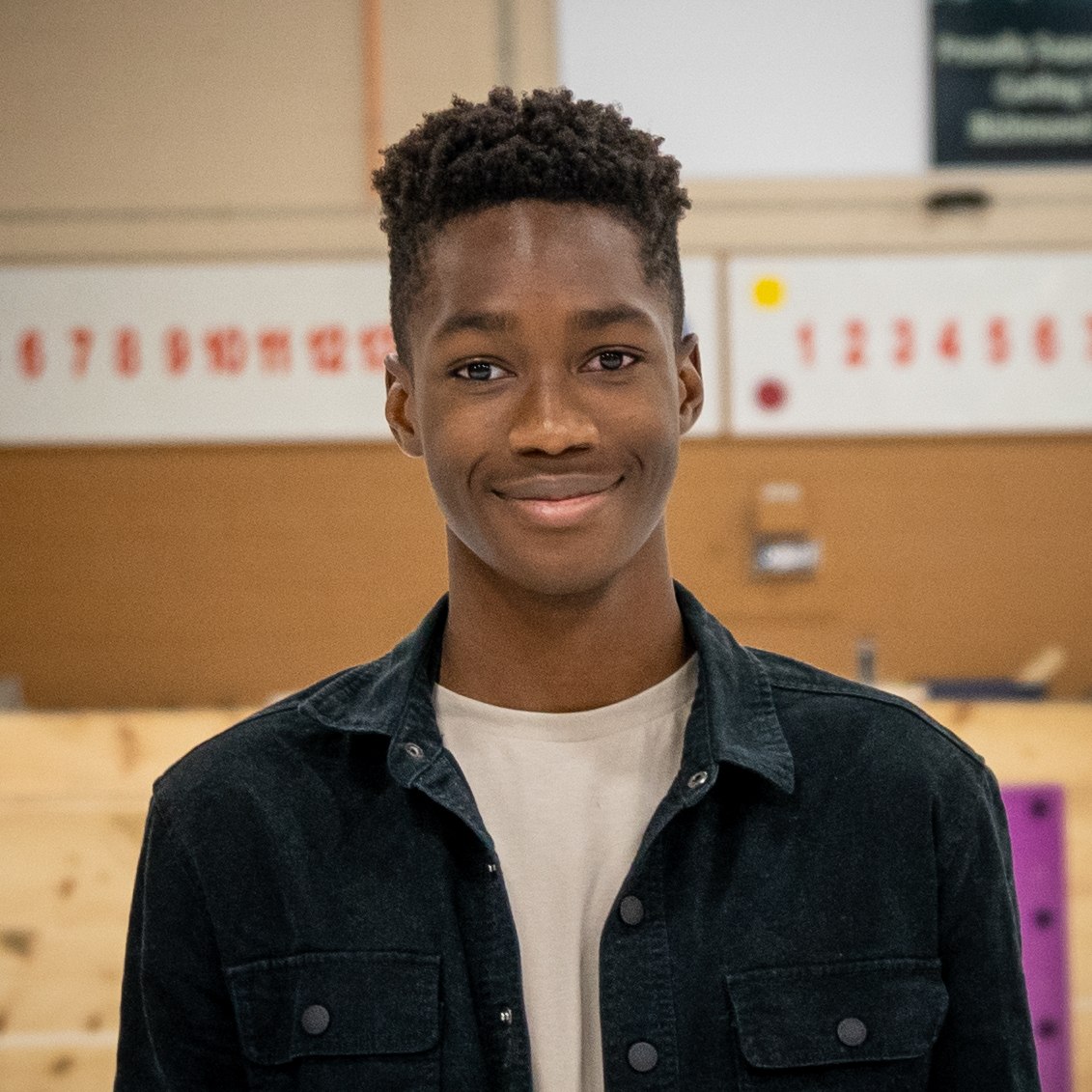 My favourite part about The STEAM Project is the activities here, and how welcoming the environment is. The CIT Program has definitely taught me to be more open, and that's helped me a lot because I'm usually quiet – so this has made me a more outgoing and friendly person!
My favourite memory during my time in the program would probably be the first cabin group I got paired with as a CIT. It was the 'Junior 3' cabin group and it was really fun and there were lots of jokes shared so that was really funny to be around. On the last day I got to be with them they made me a little charm so that was really special to me.
[On their Personal Project]:
My Personal Project is a V8 engine I 3D printed, so it has 8 cylinders, 4 on each side with pistons on each side that move like it would in an actual engine!
SESSION 4 HIGHLIGHTS – RHCC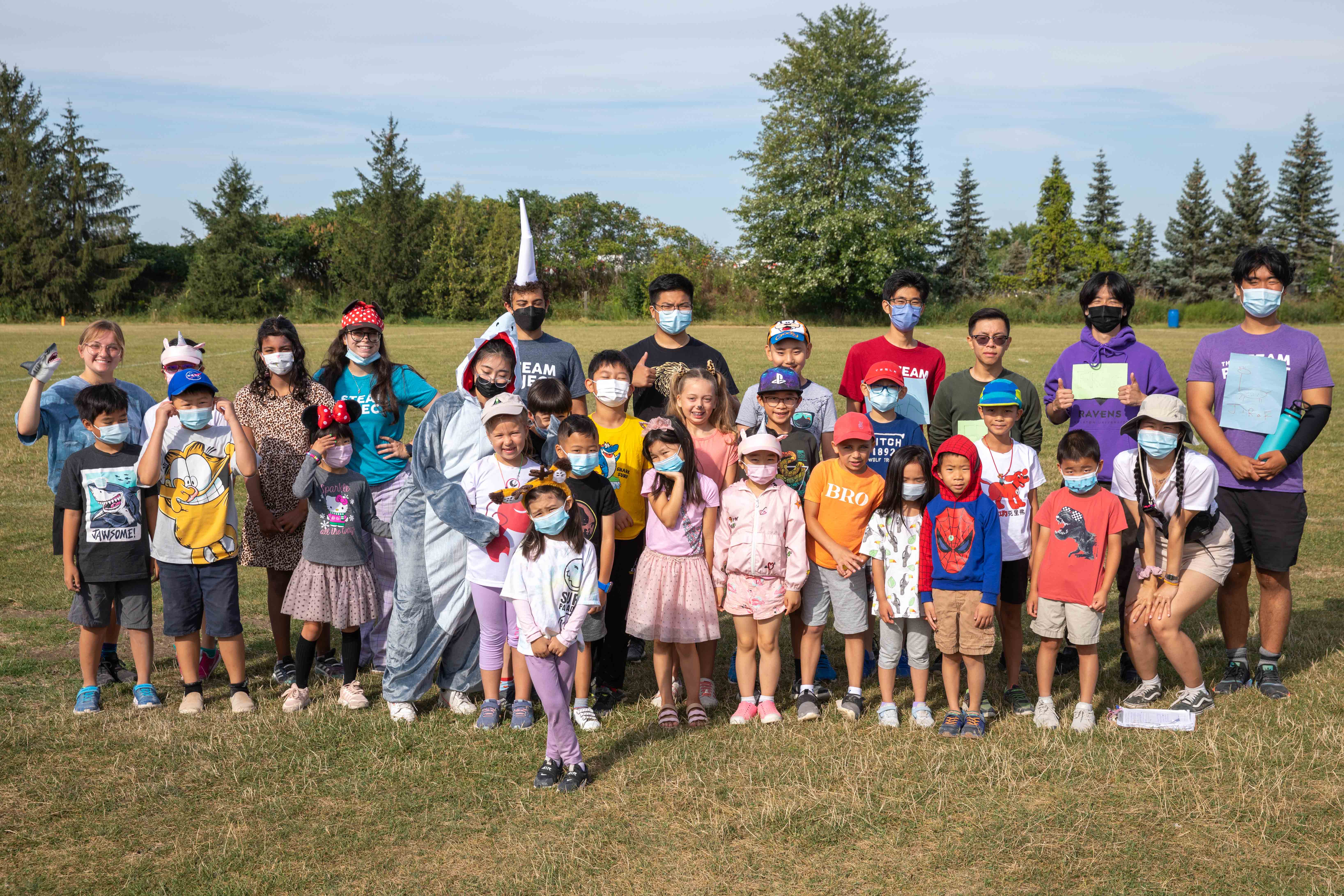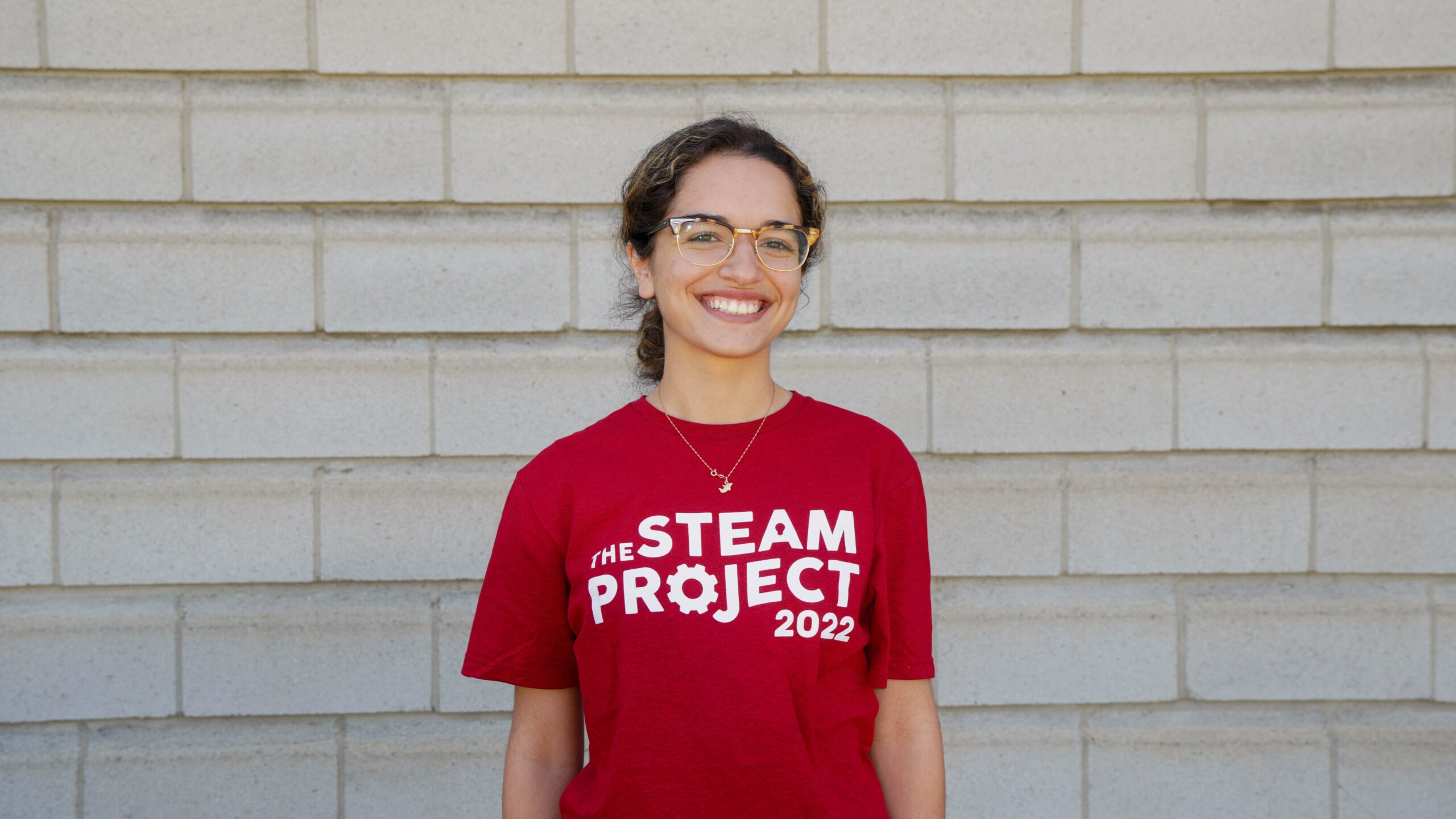 Darya Sadeghi (Assistant Director at Fletchers Fields)
This session is "Mad Science" so we've been doing a lot of science experiments! We've specifically been experimenting with different types of liquids and chemical reactions, and exploring things like rocketry and dinosaurs. This session we also had a lot of new campers which was really nice because I got to see so many new faces! I really enjoyed watching them all become friends over the last two weeks and do projects together and just get acquainted with each other.
For our final week we focused a lot more on our final project which was the Rocket Building Competition! The kids really got into it and we were able to shoot them up into the sky and see which rockets did the best. 
So overall there were a lot of different alleys that we took with Mad Science and I think we managed to explore it all.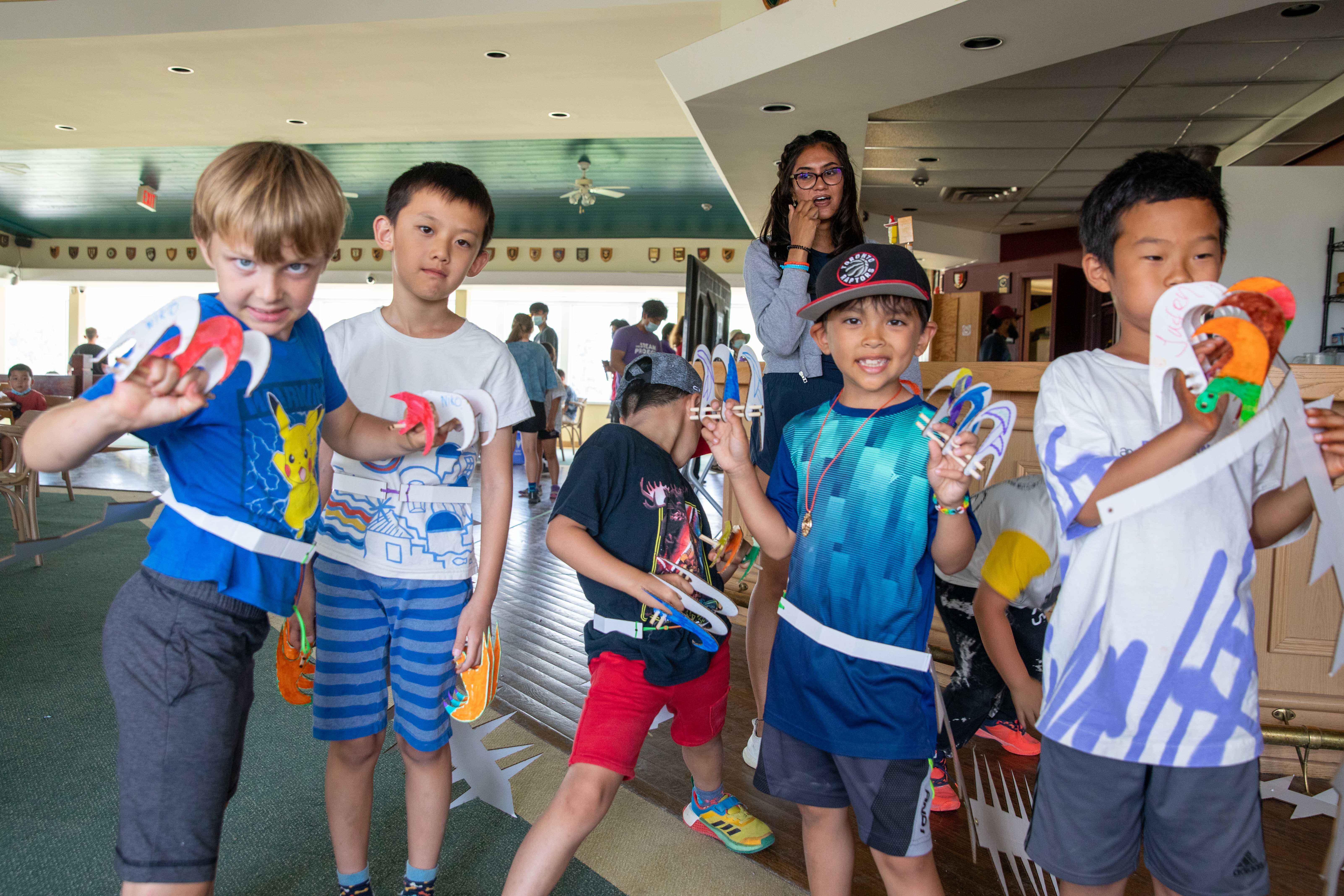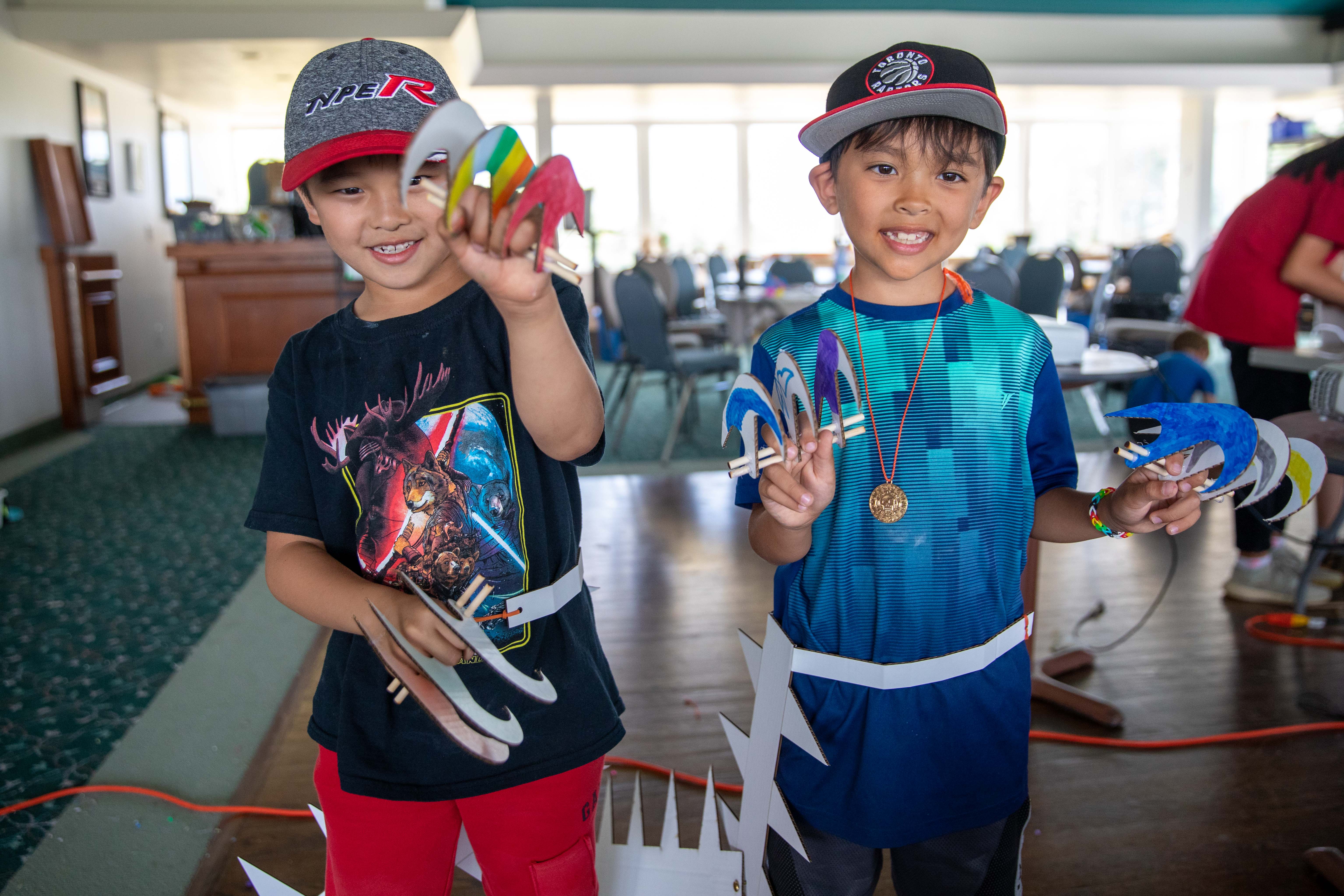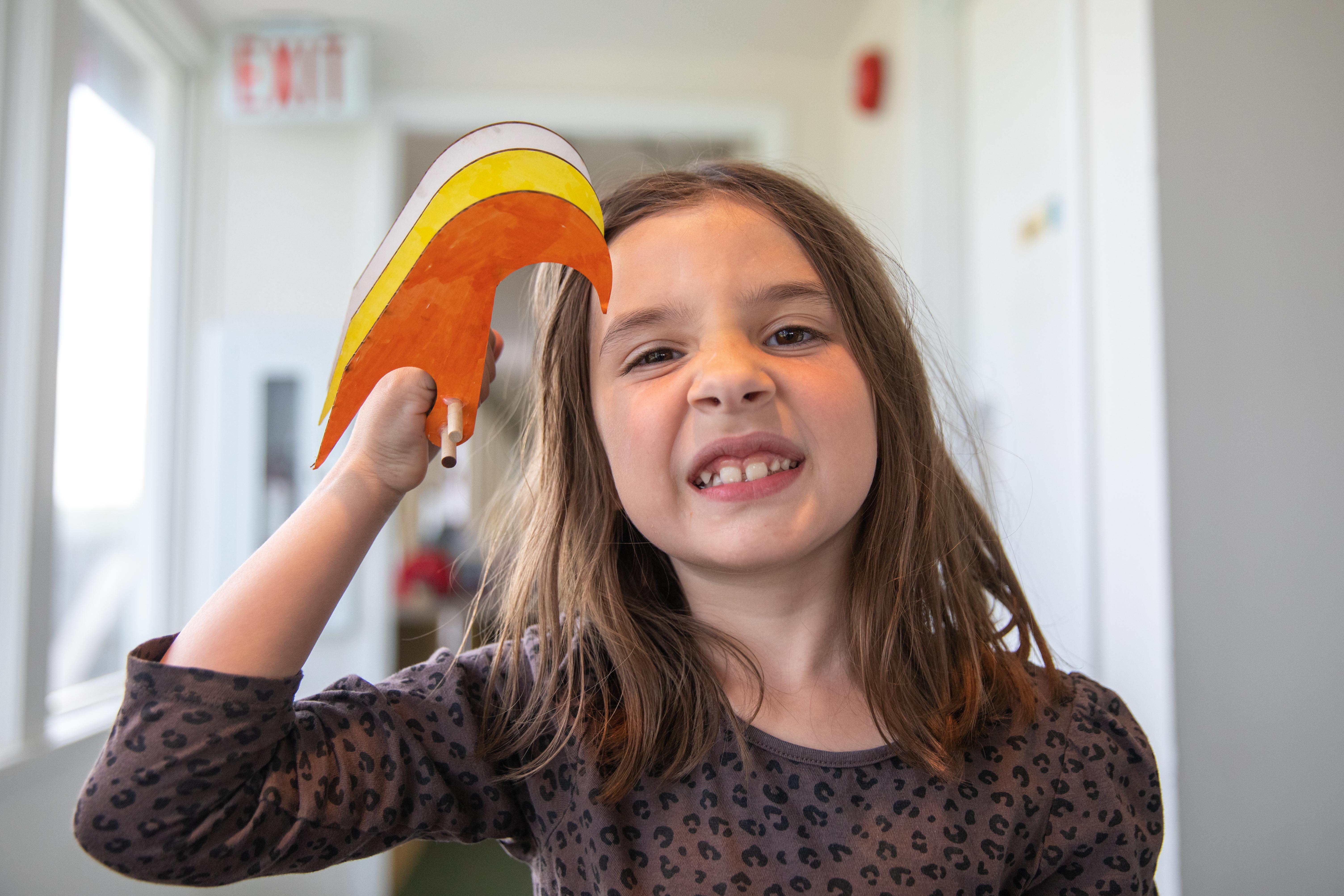 Last week we introduced our Dino Claws project, so we had the Sprockets making dinosaur claws and matching dinosaur tails and helmets, so they had a whole dinosaur outfit! The kids loved it and they were able to get really into the cool science experiments we had as well!
The older kids were able to do a Strawberry DNA Extraction and they were able to extract DNA from strawberries , so they had a great time with that. 
We also introduced the FreshKids to some common chemical reactions, as well as the densities of different liquids which was really cool and campers really enjoyed that.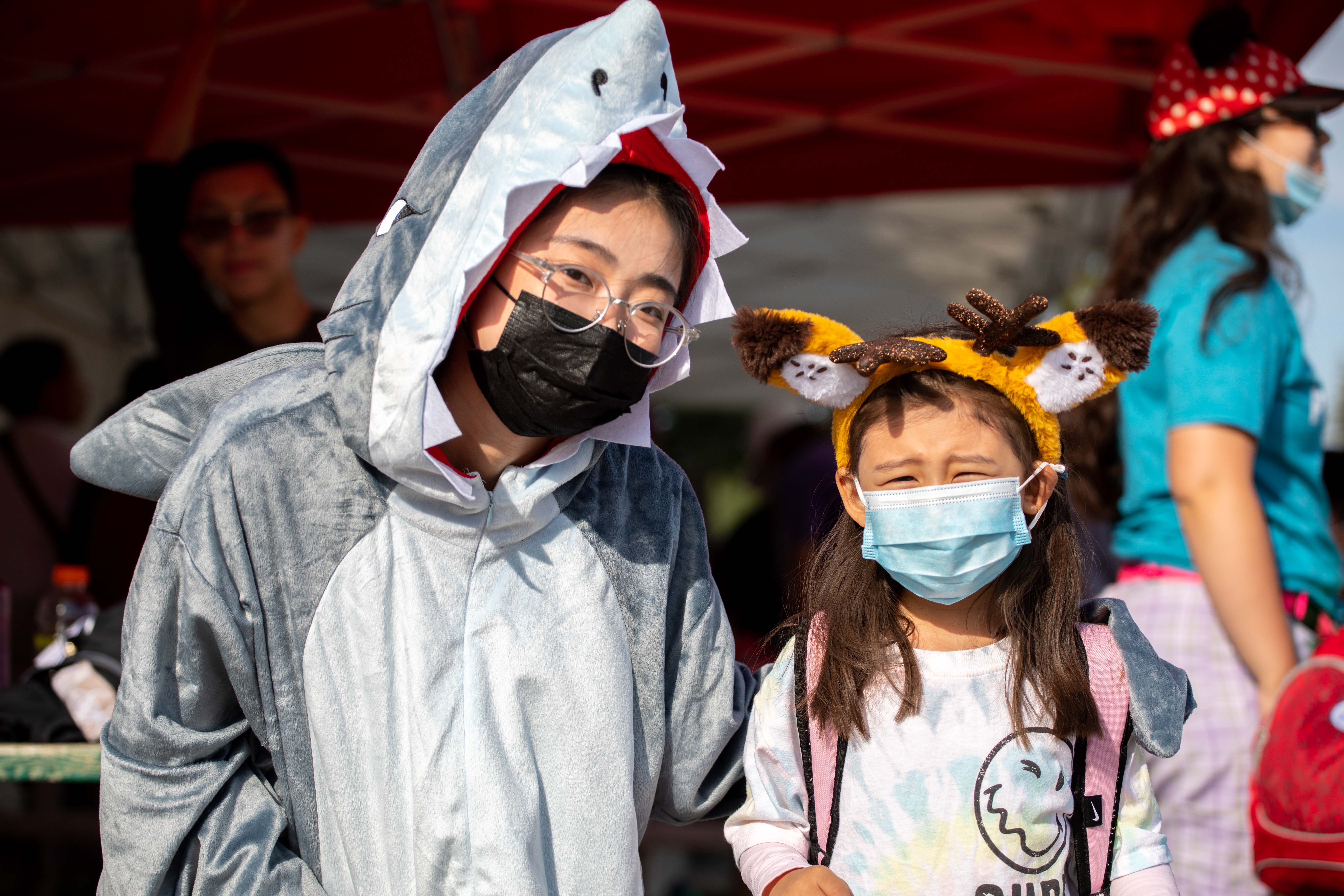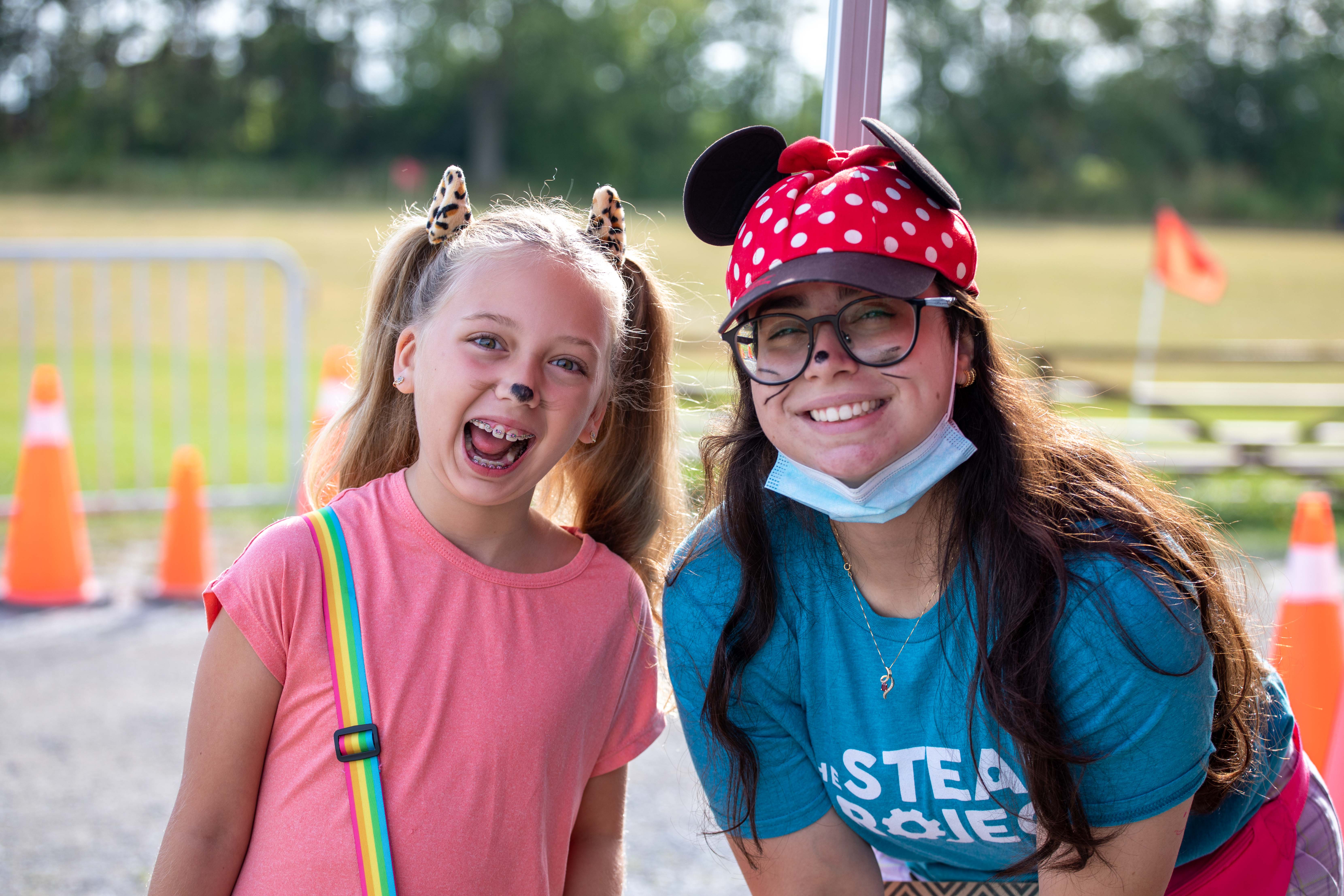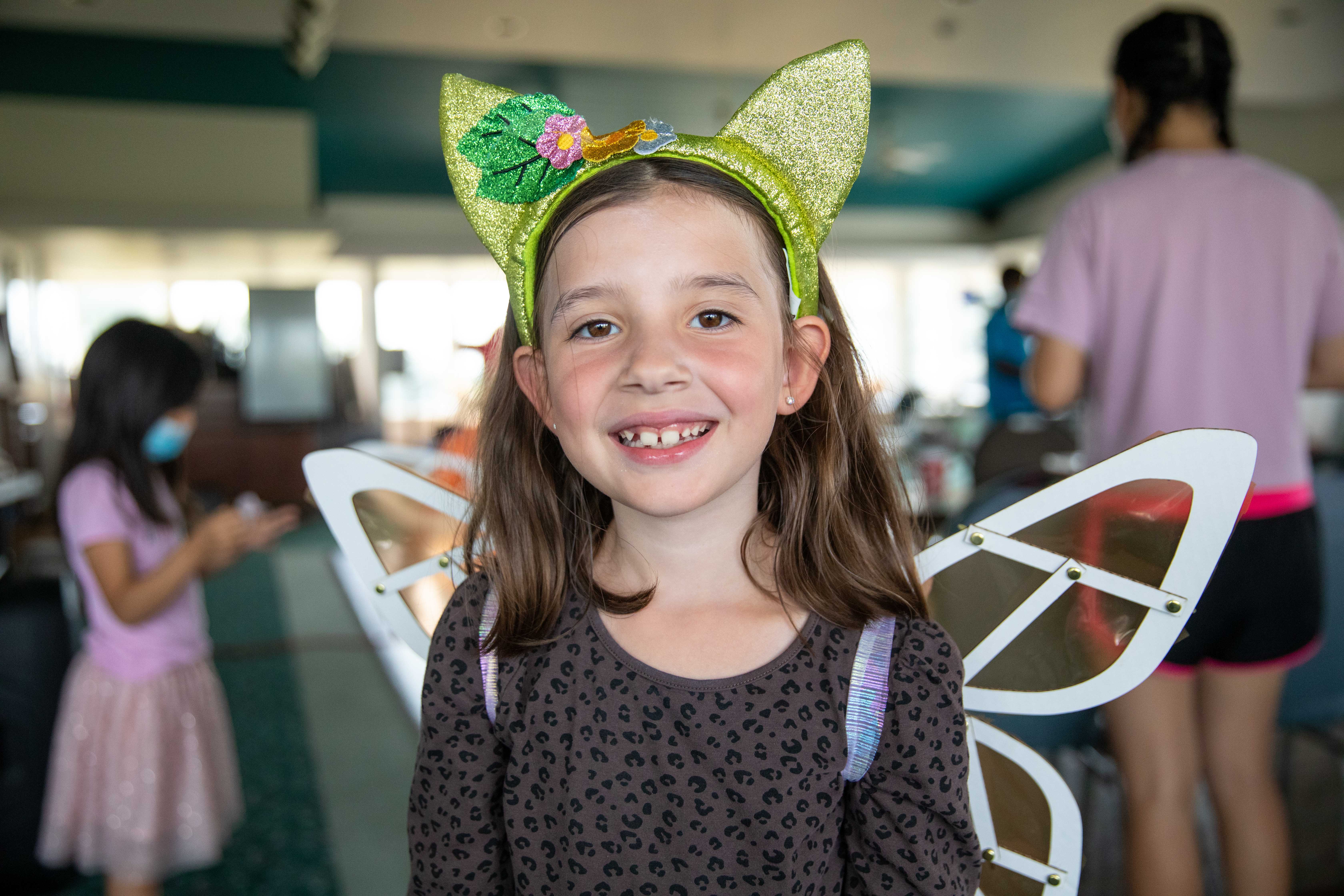 A lot of kids showed up in their pyjamas for Pyjama Day, even though we also had Water Day! The kids still all had a really great time, and I loved seeing their energy because they (especially the little kids) were probably so excited to wake up this morning not having to change out of their pyjamas, and be able to wear them to camp!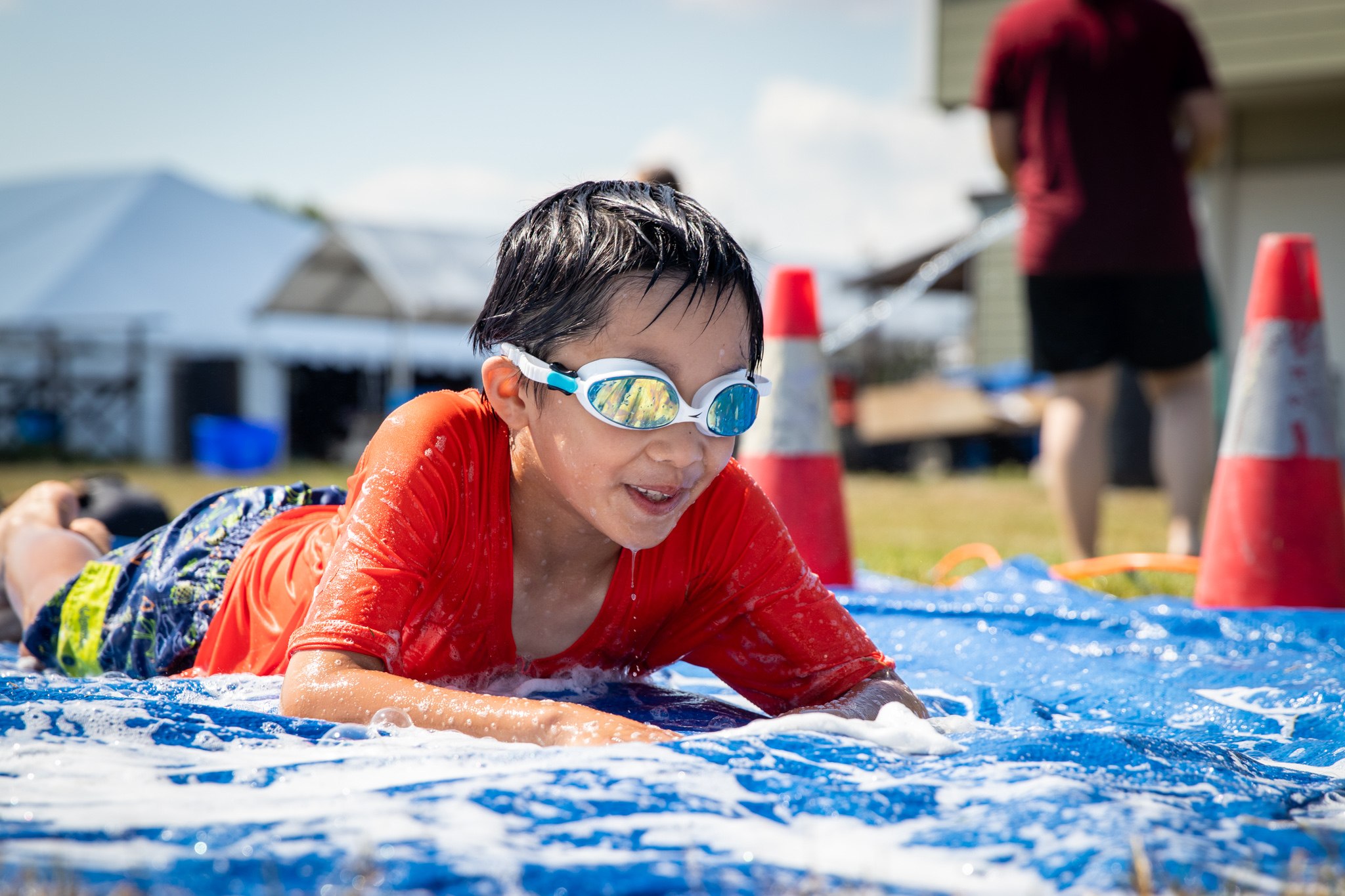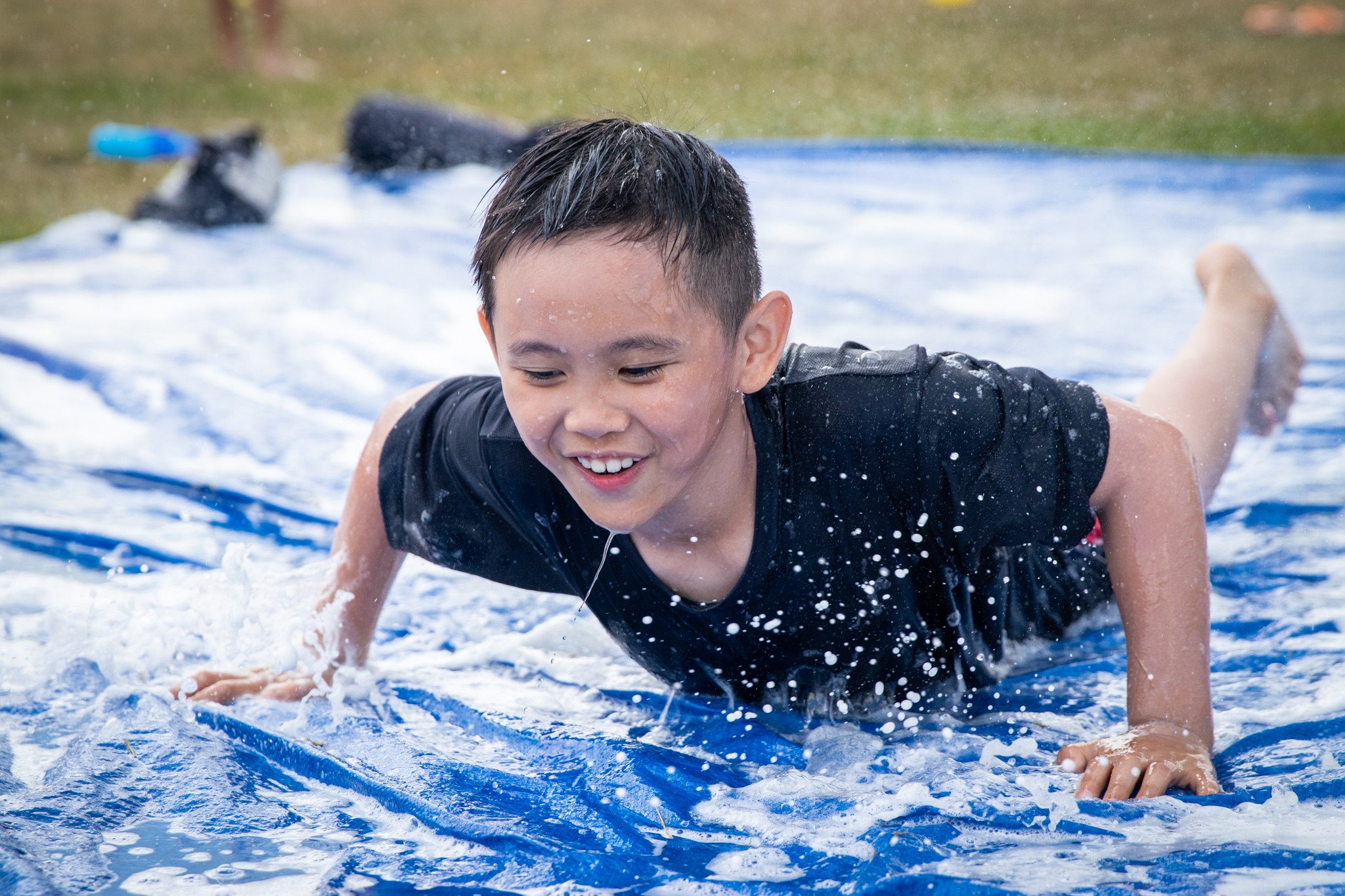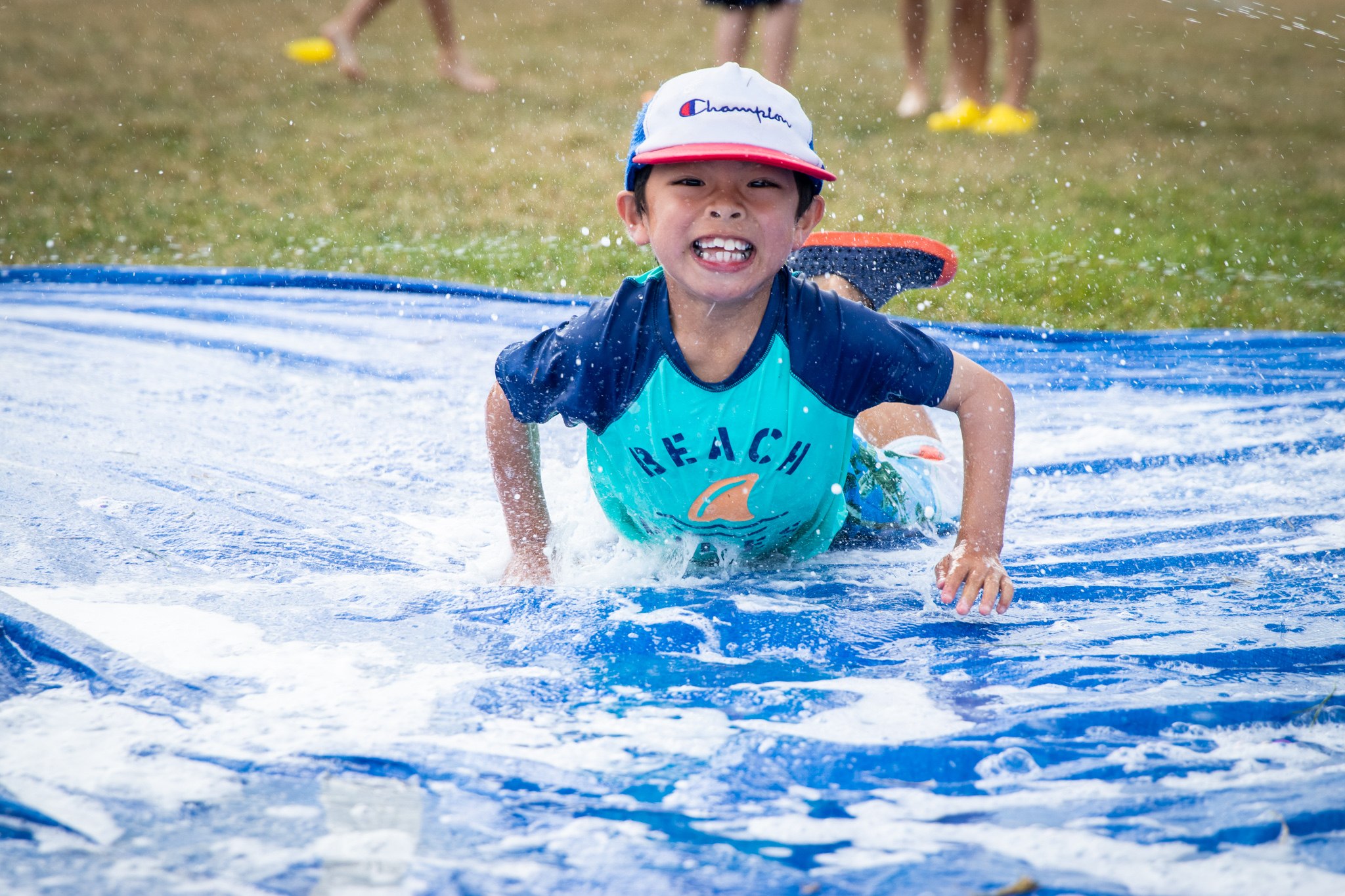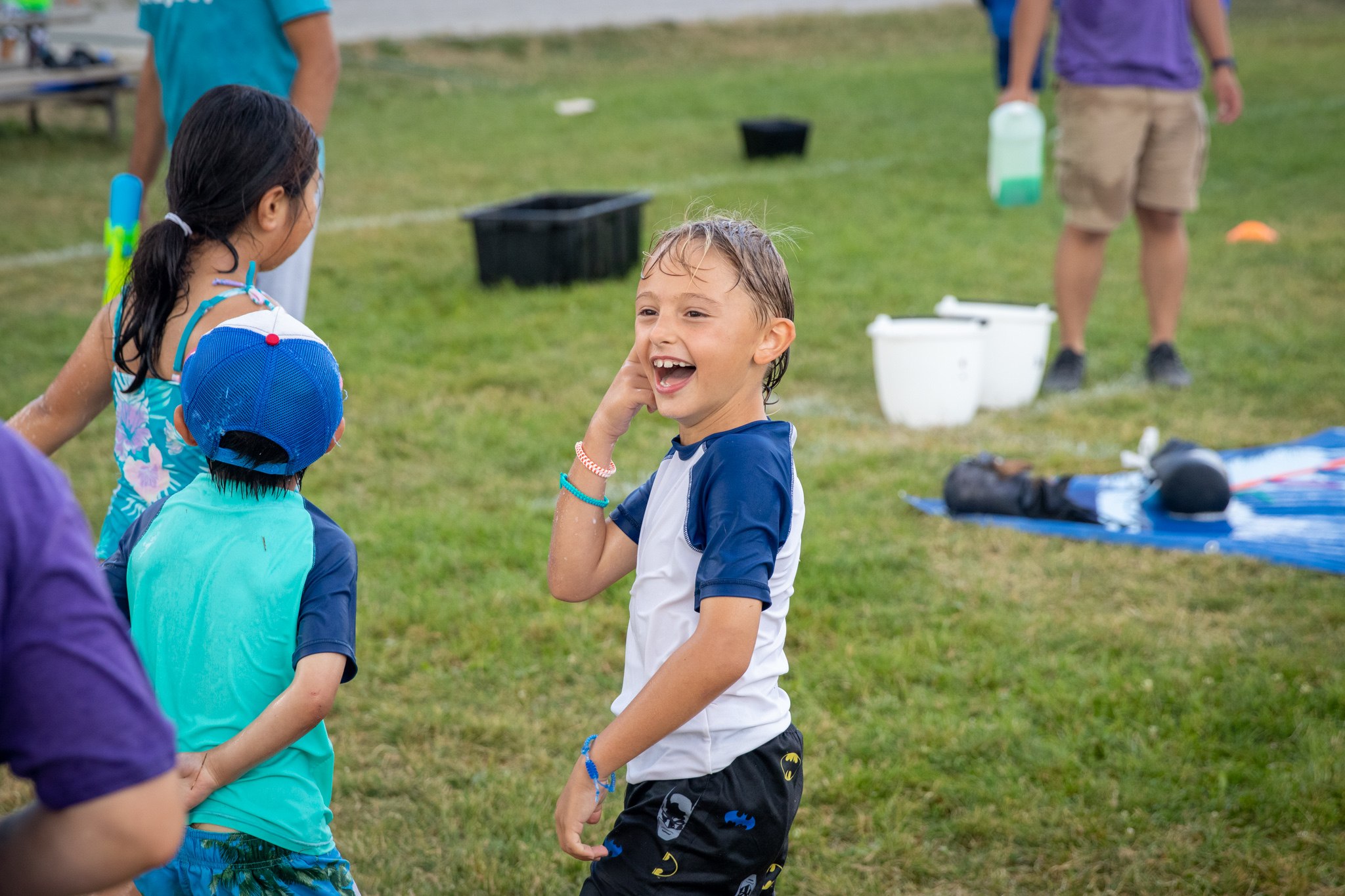 The kids definitely learned about the importance of patience this session. A lot of science experiments take time, and won't give that instant gratification they normally get when doing things like builds. But in that sense I think it's a super great trait to develop because they learn that with patience and time comes super cool things, and I think the science experiments were a great way for them to learn that lesson.
I think they also learned a lot about independence this session. A lot of the projects were not group-based the way they typically were in other sessions– we had a lot of individual projects where campers didn't have a group to fall back on to, so I think that was very beneficial for them.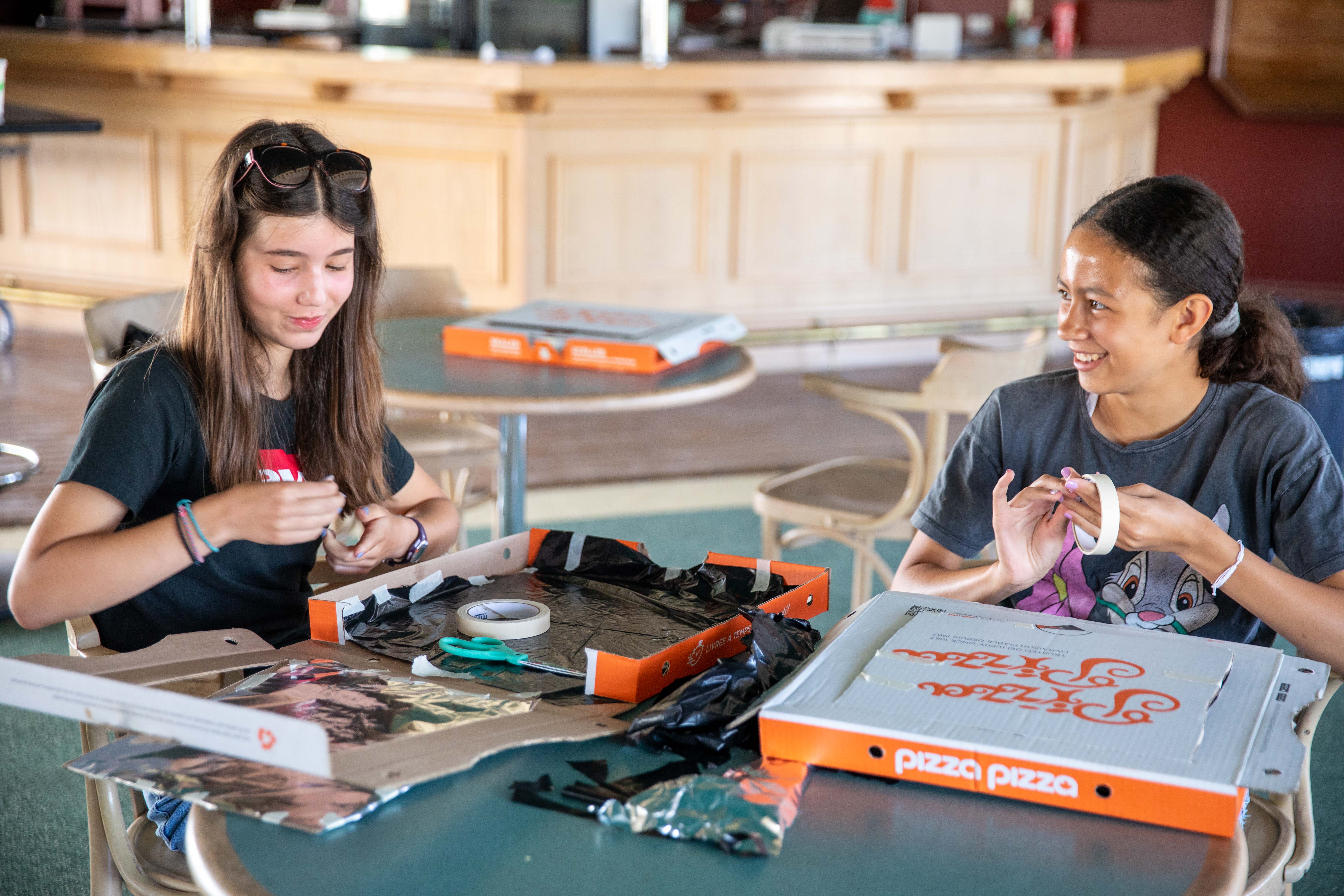 I really hope that the kids really enjoyed their time at camp! Having planned the programming I really wanted to make sure campers enjoyed the activities and projects every day and tell their parents about it! I also really enjoyed seeing them all with smiles on their faces after they learned something new, and I'm glad to have been a part of that this summer.
SESSION 4 HIGHLIGHTS – Fletchers Fields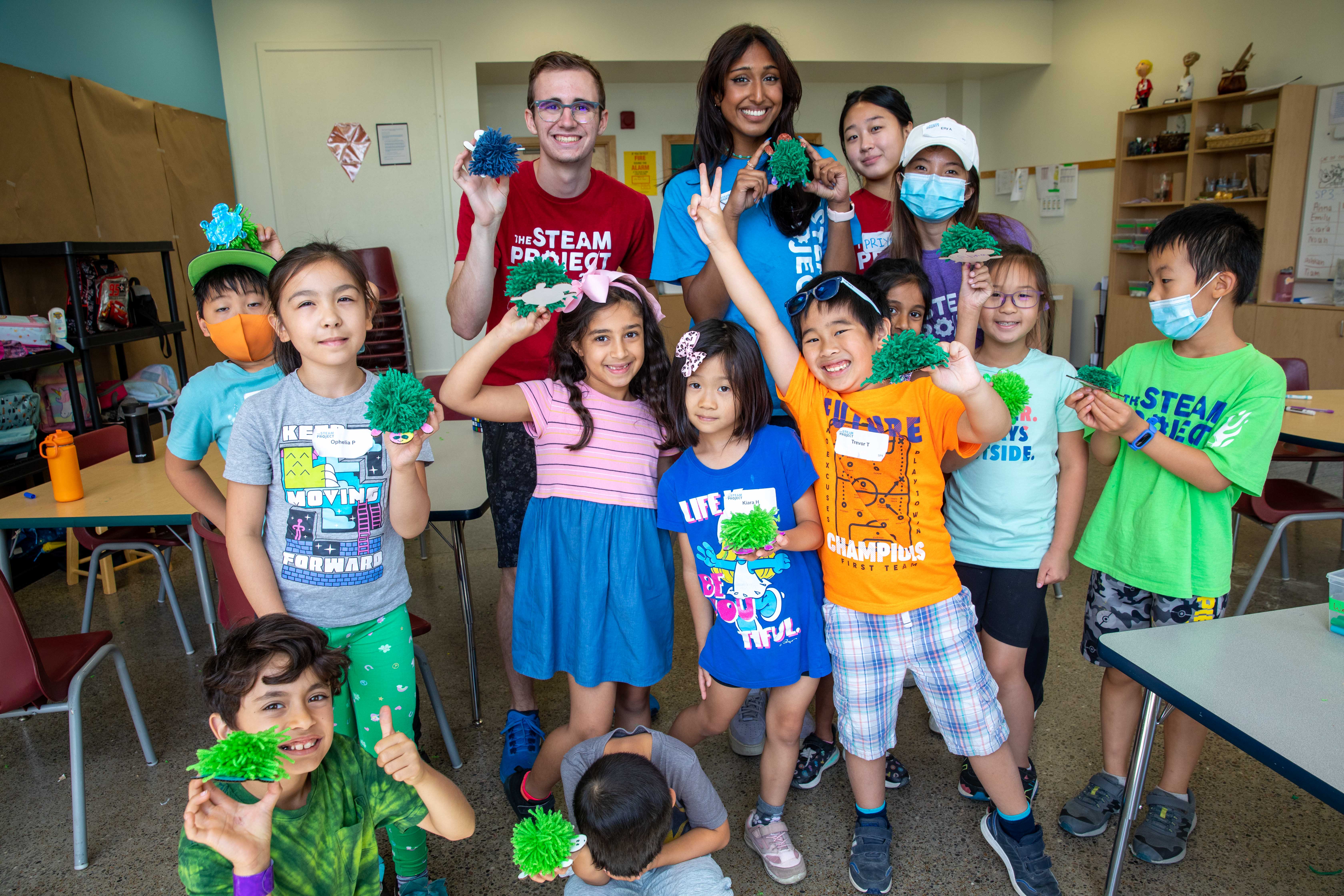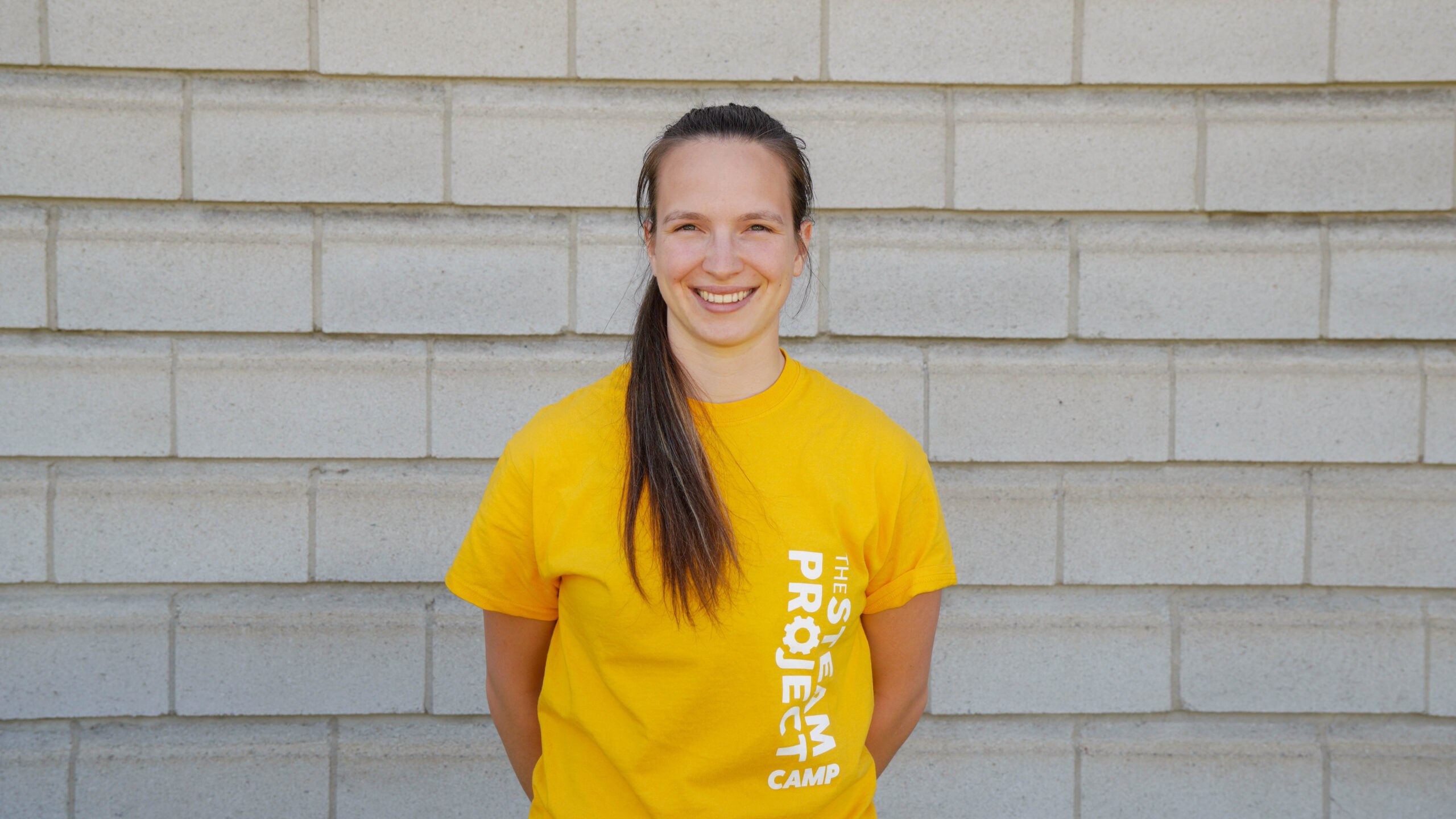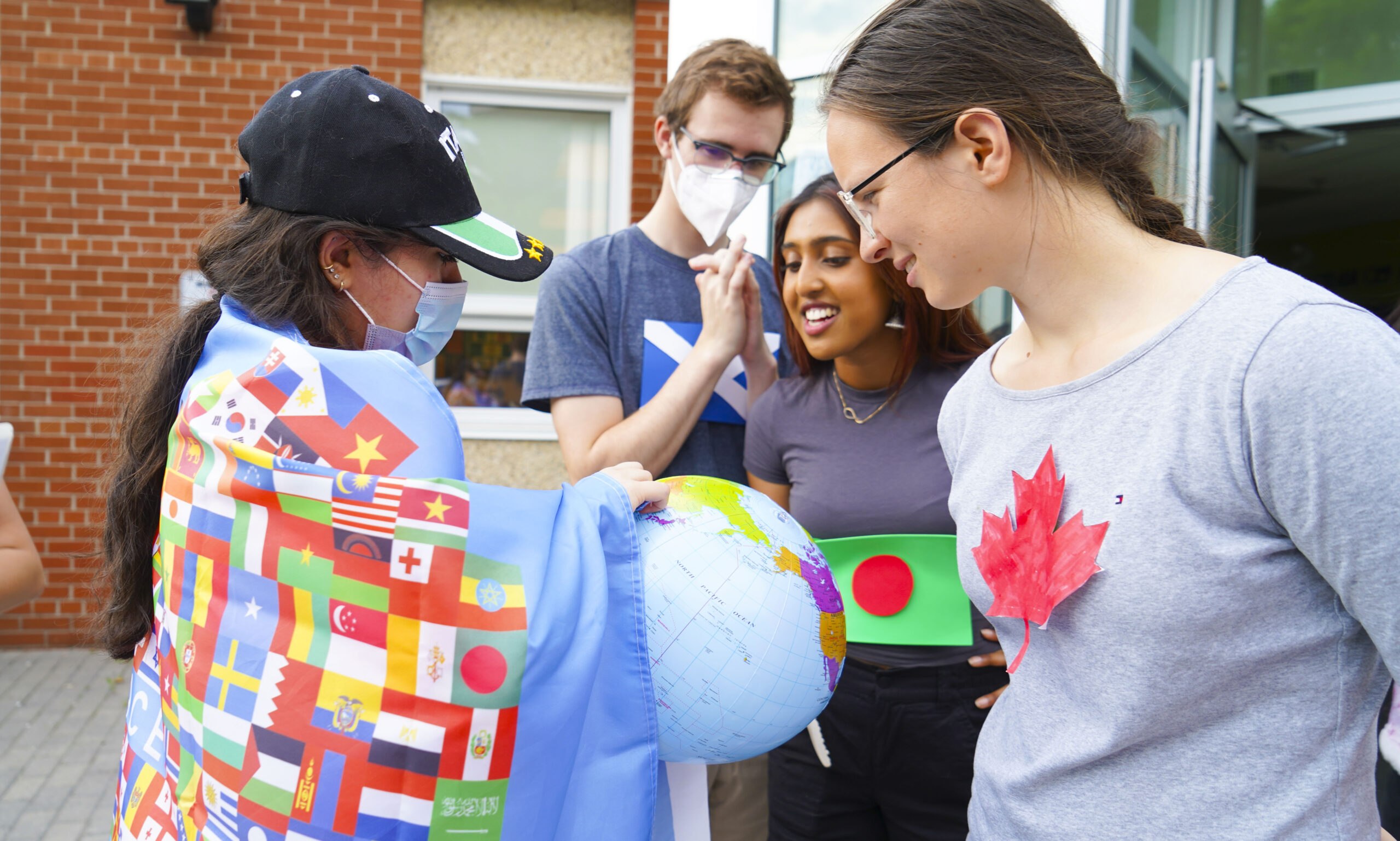 Anna Shirkalina (Assistant Director at Richland Academy)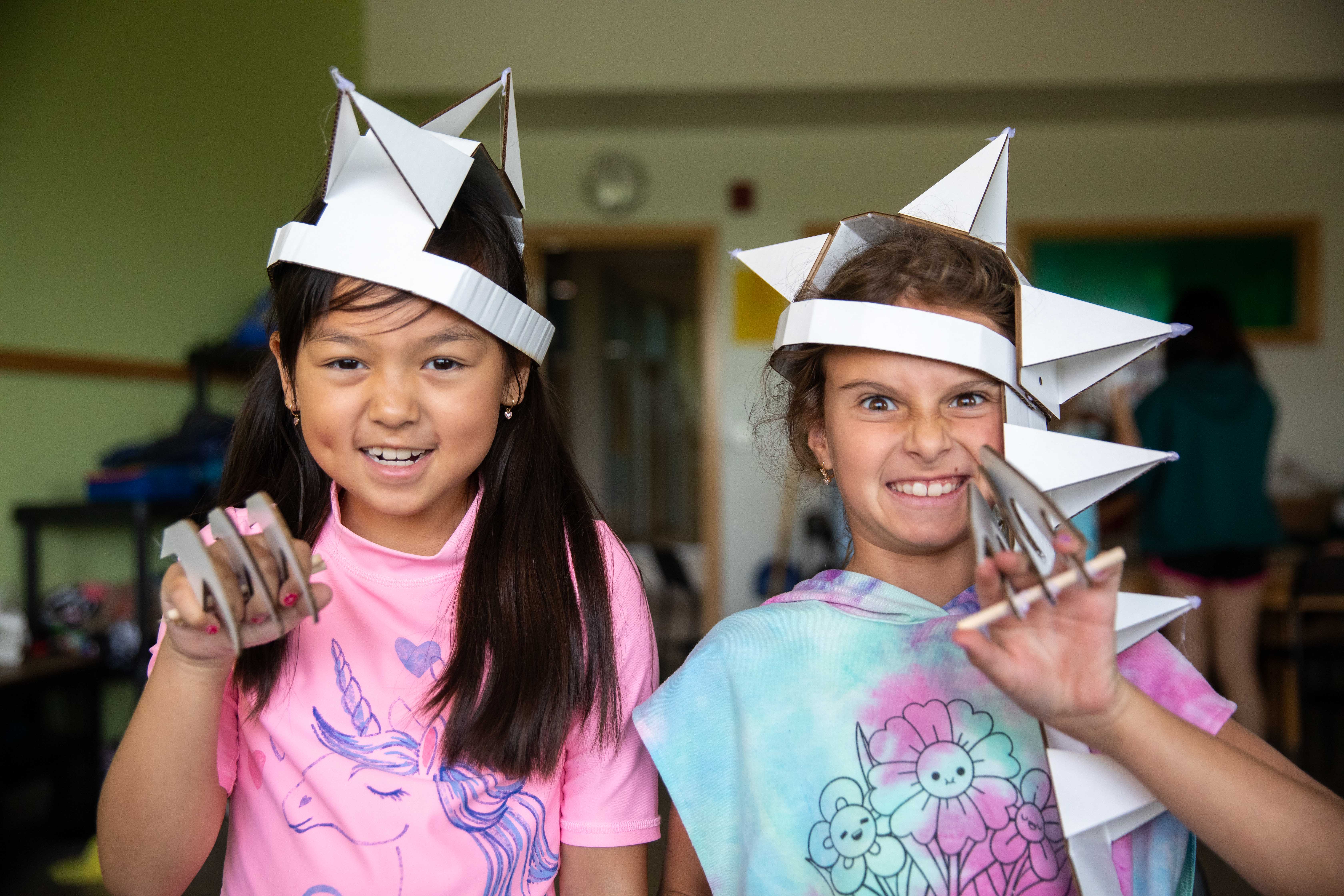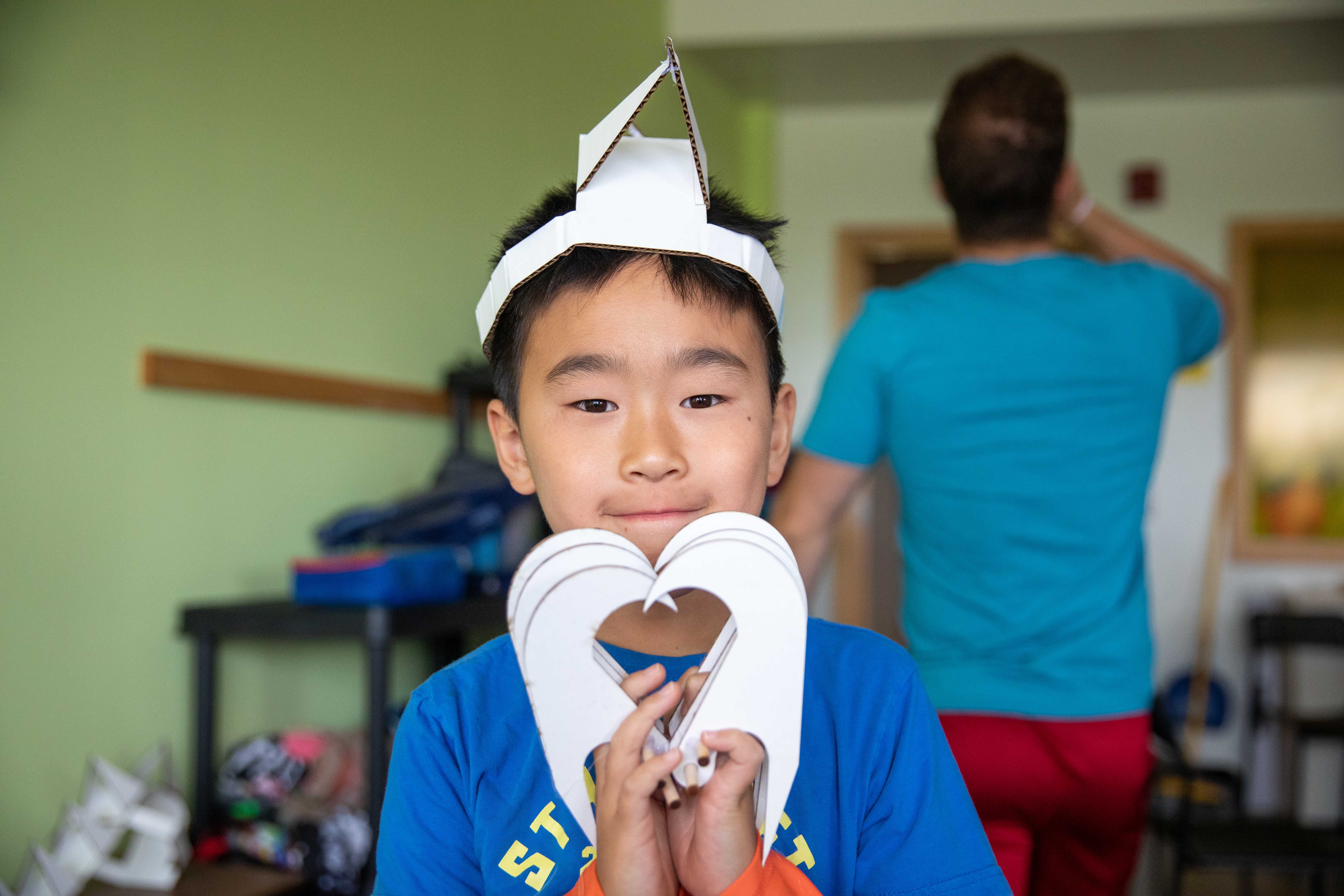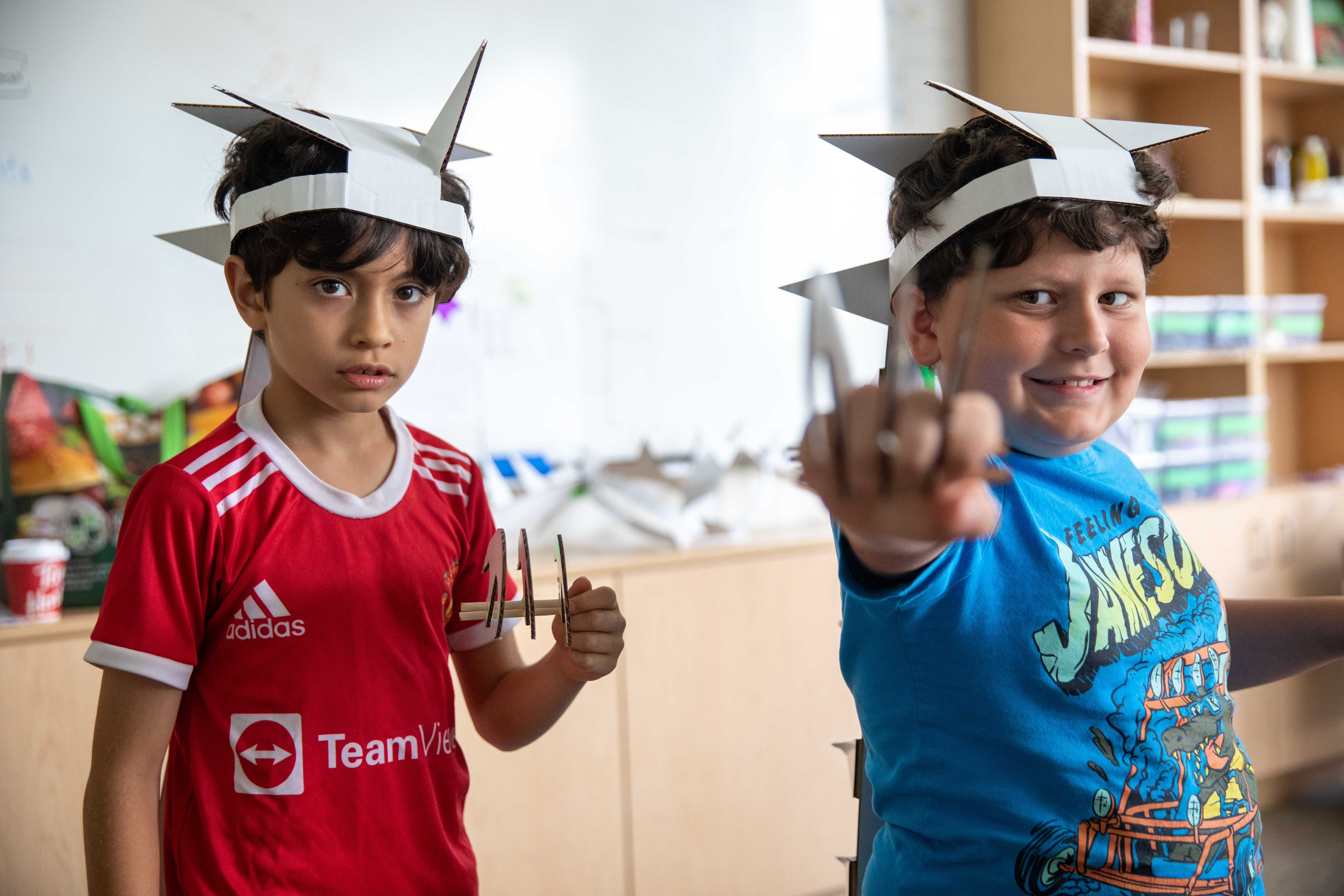 Our first week in "Mad Science" had a lot of themes surrounding dinosaurs, paleontology, and nature! This session, there's a big emphasis on kids experimenting and letting their minds wander and experiment and not just work towards one certain goal. There's also a huge focus on exploration and getting campers to think about processes of figuring out how and why things work.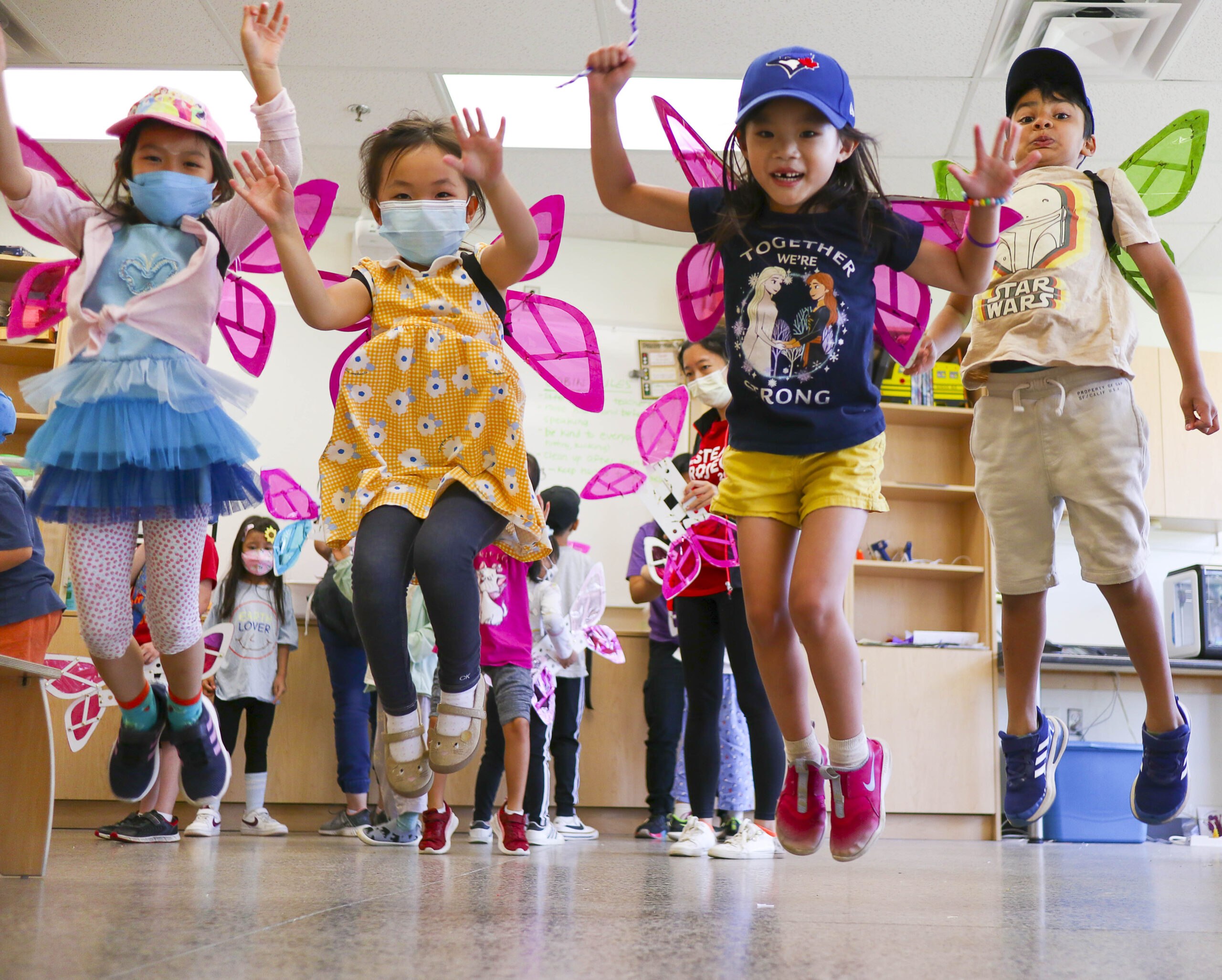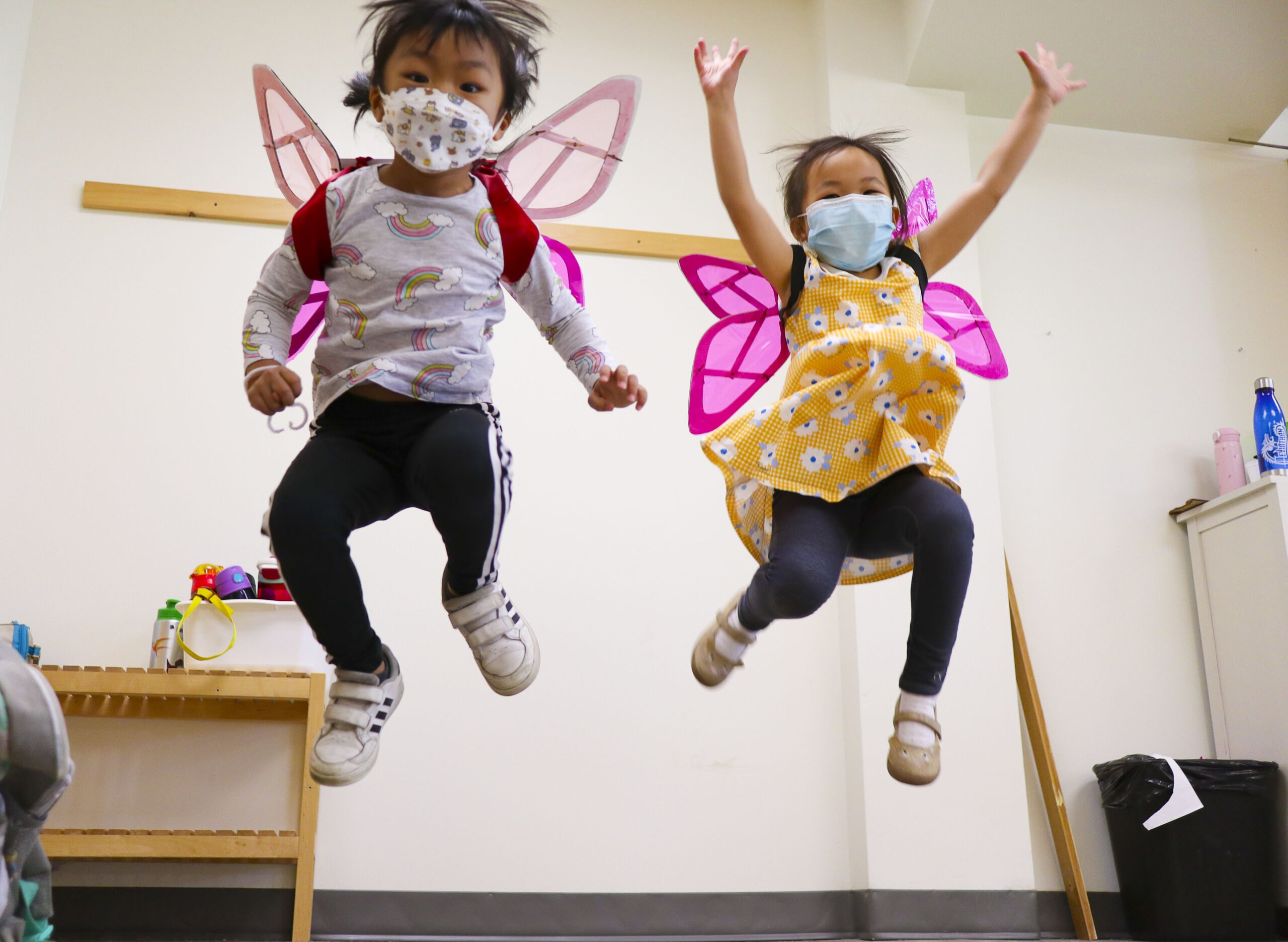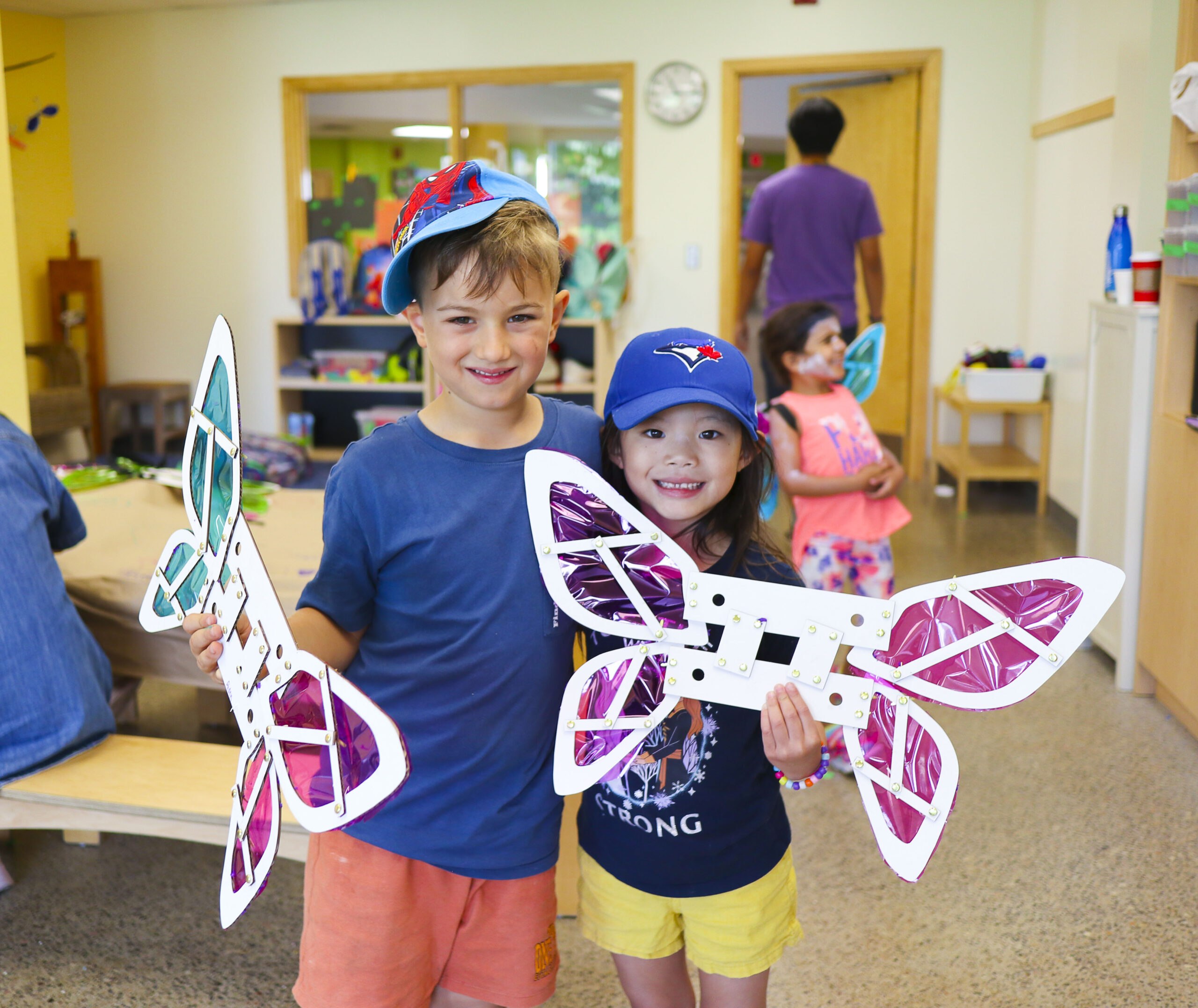 On their very first day our FreshKids actually got to plant some beans, and over the session were able to watch them grow! They've also been able to make custom butterfly wings for themselves, as well as getting to do some Mad Science experiments, like seeing the chemical reactions between acids and bases!
Sprockets got to do a lot of woodworking this session, and had a huge focus on animals, so they actually got to make their own Wooden Animals and Yarn Turtles. They also had a design challenge where they had to make a structure that was able to withstand earthquakes, and in doing so they also got to learn how environmental disasters like earthquakes are caused.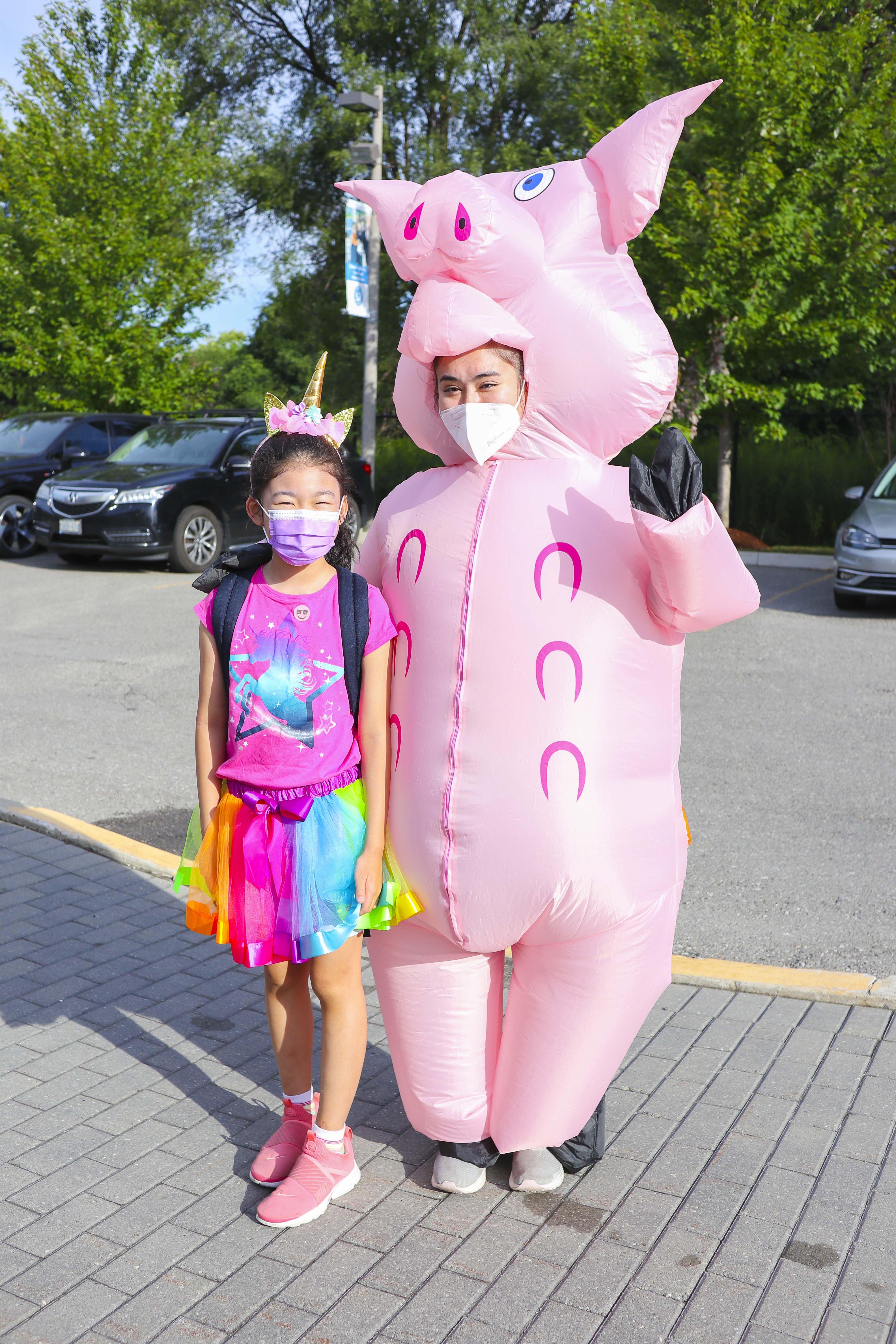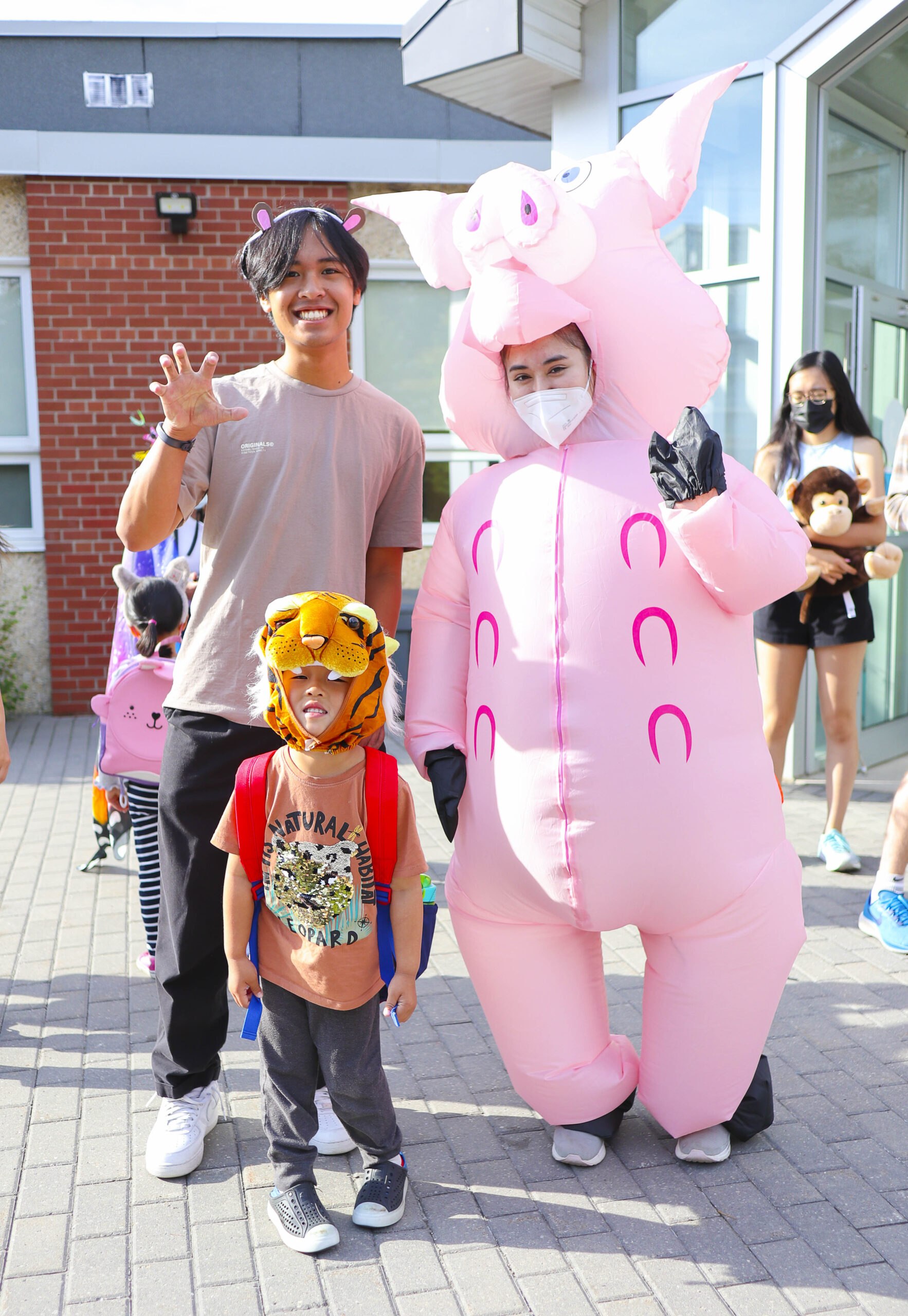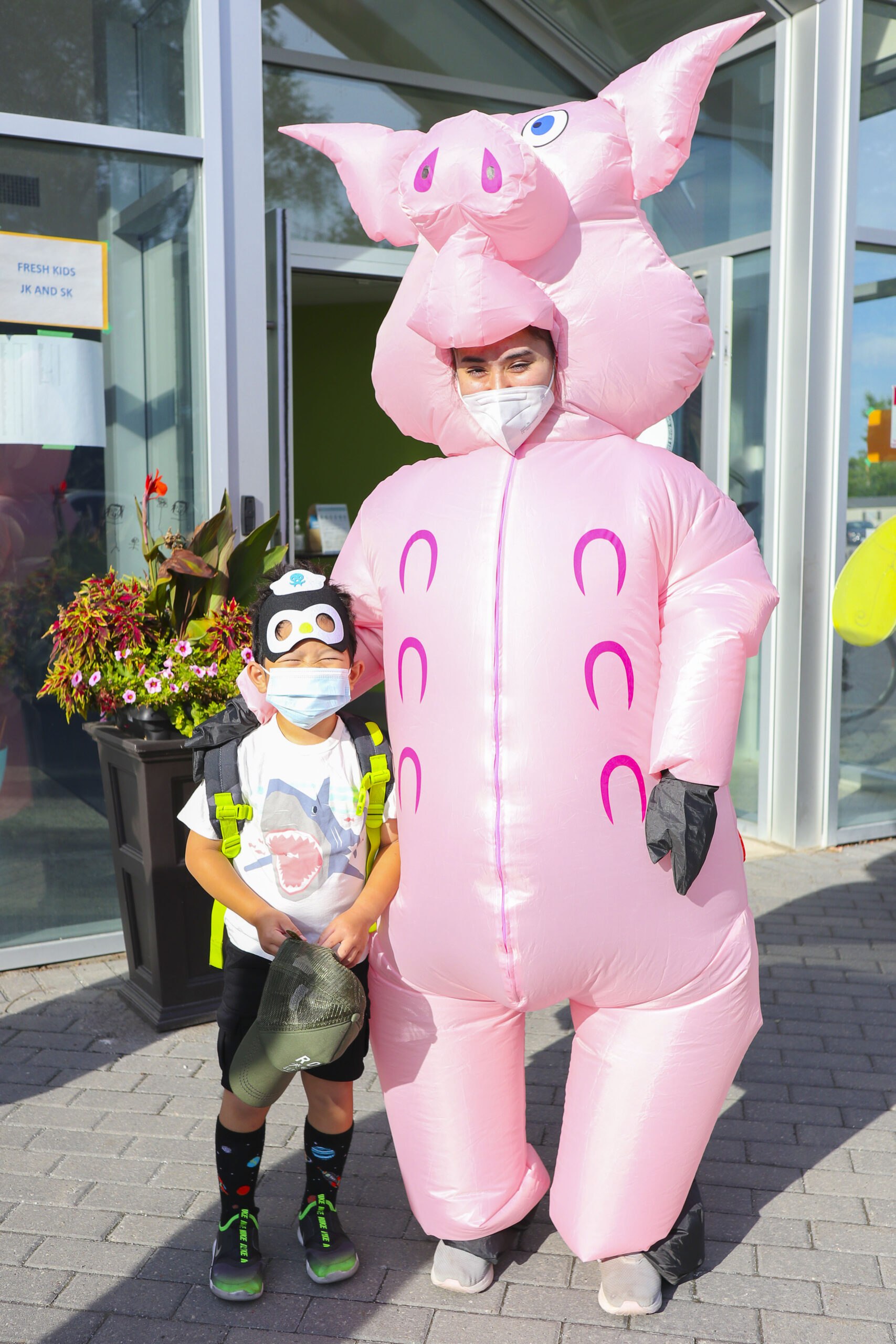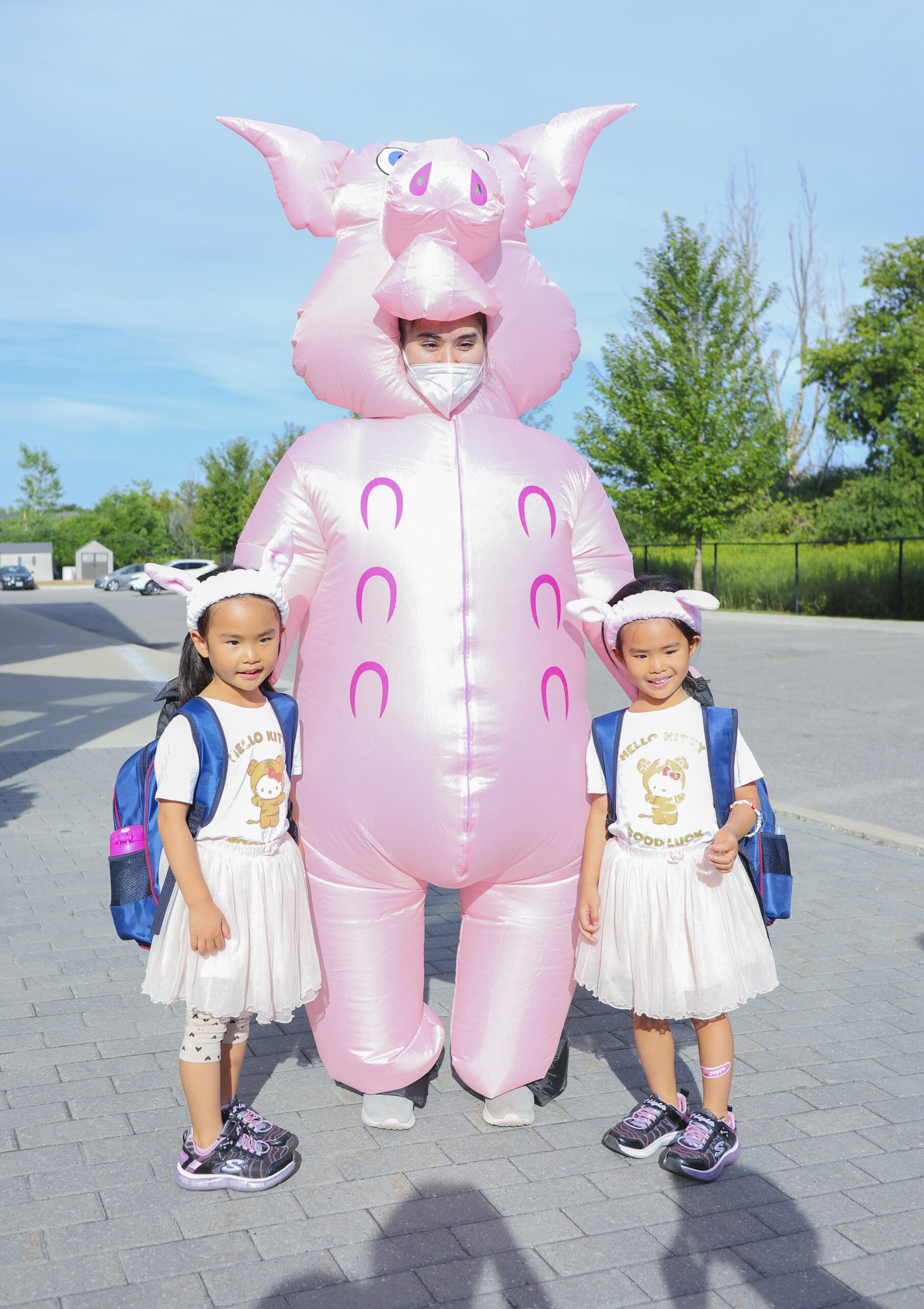 Spirit Days were great, Animal Day was especially fun because the kids all dressed up as their favourite animals and some of them got to match their counsellors and have their picture taken by our creative team! It was really fun to see all kinds of animals, but I think I saw unicorns the most! Unicorn onesies, dresses, horns– they had it all!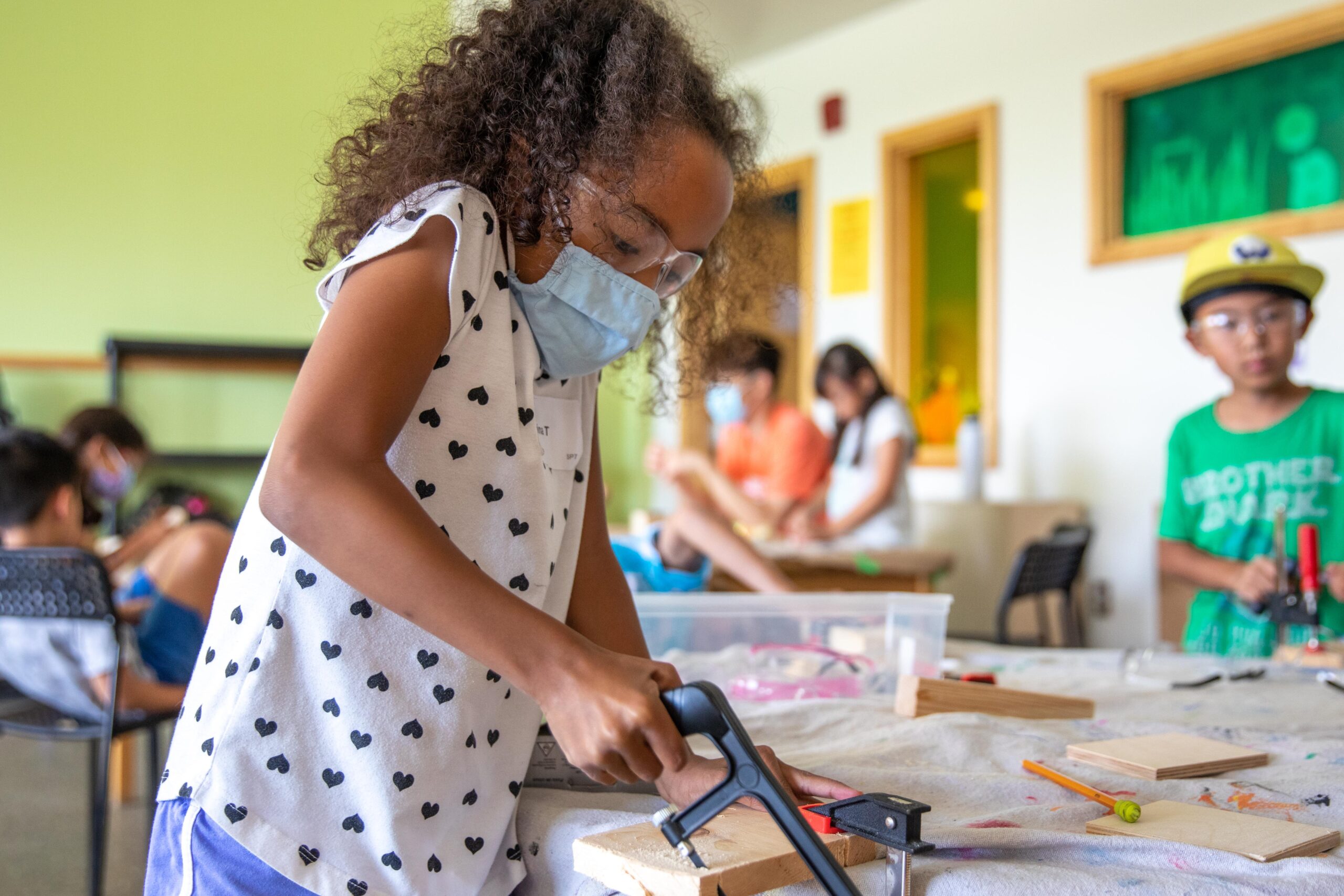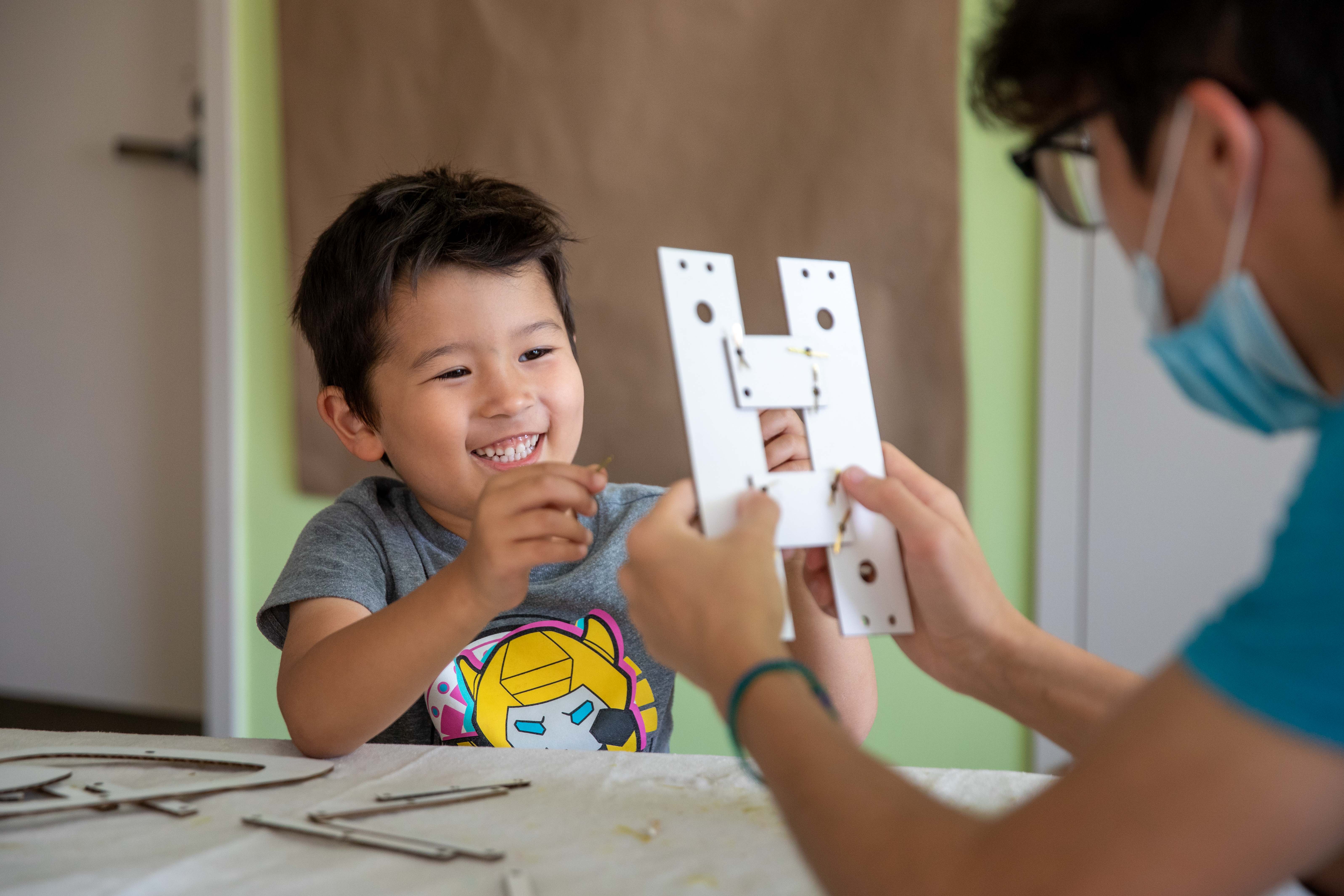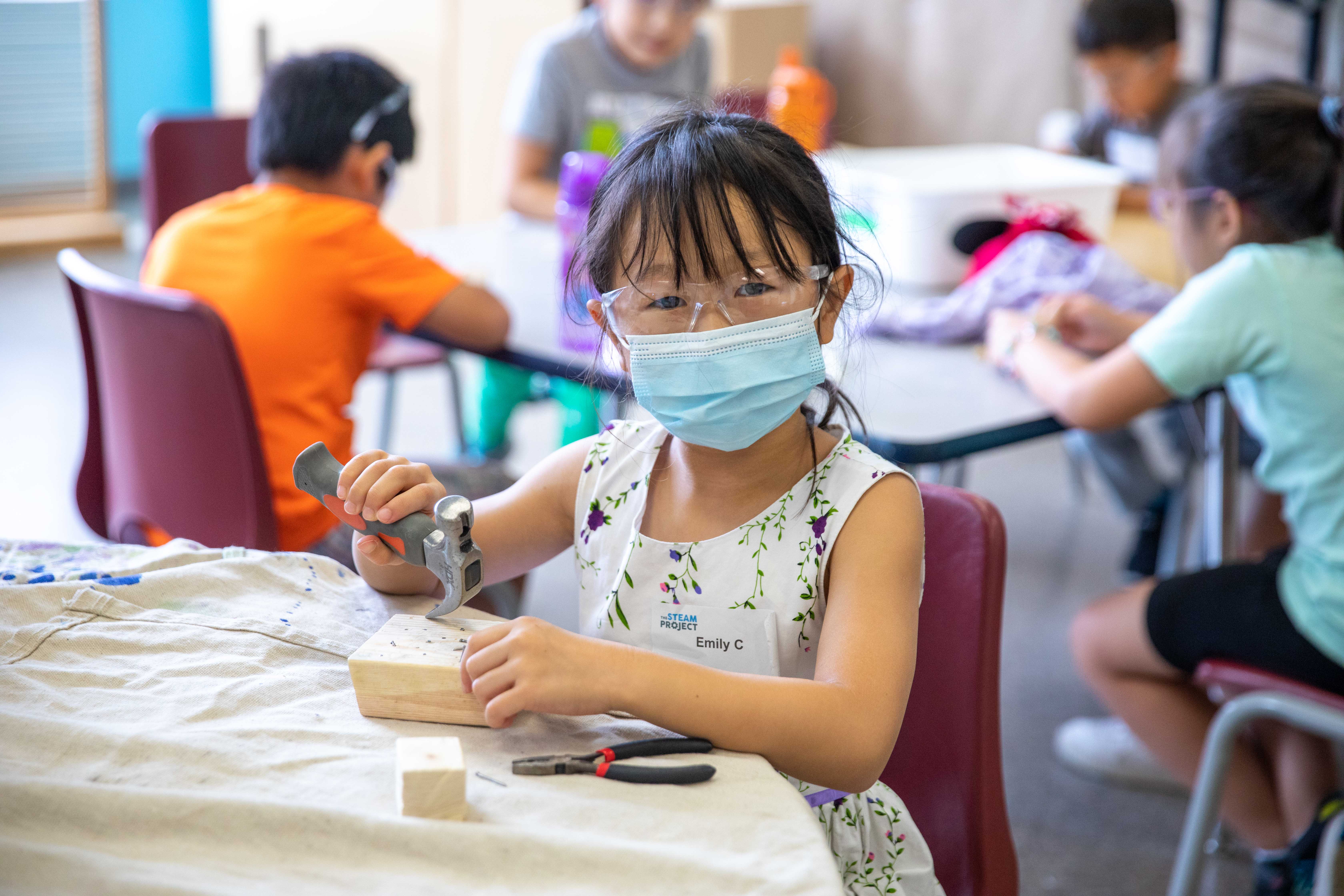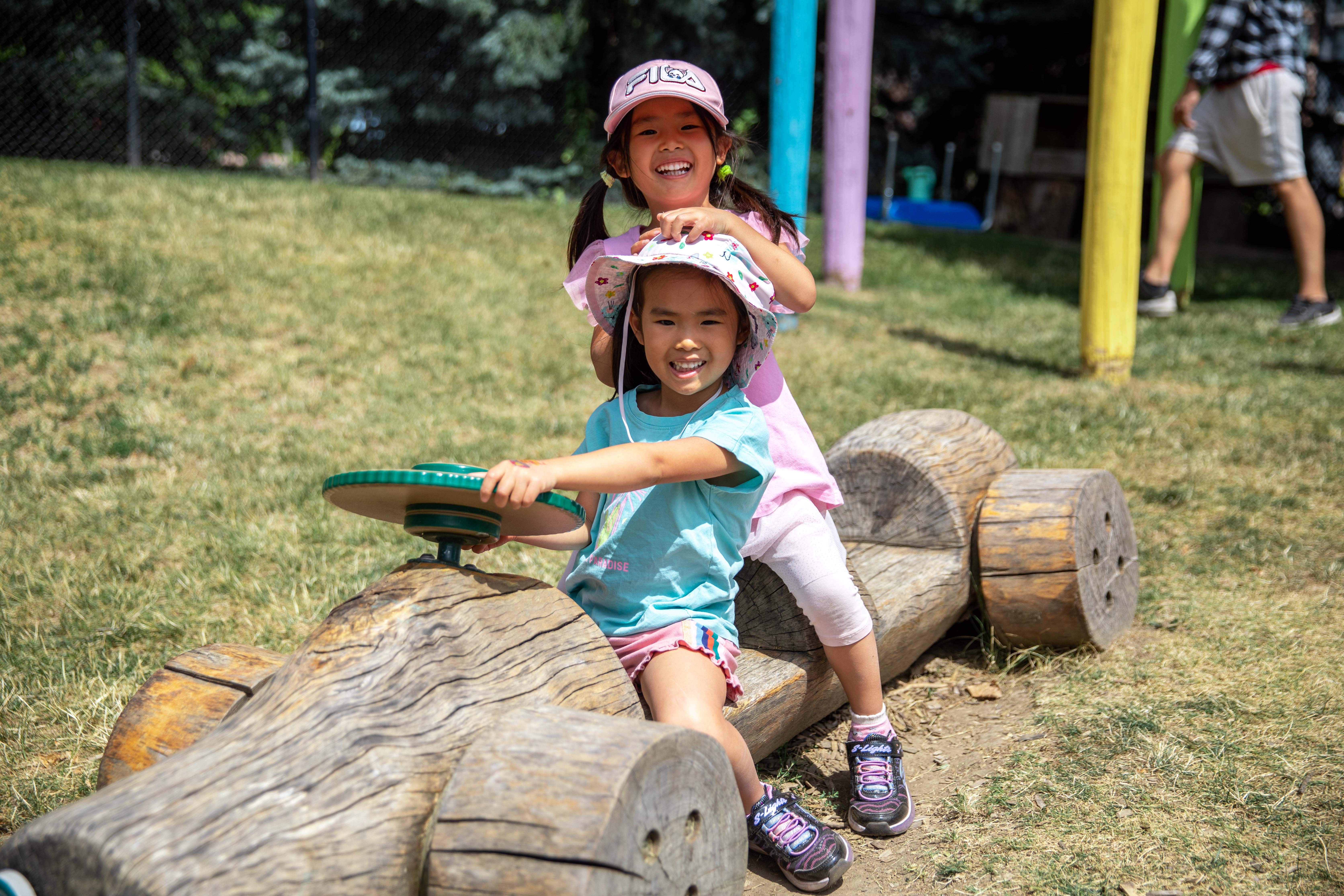 Apart from the electrical and woodworking skills the kids work on every session, there was a big emphasis on physical and chemical reactions. That includes getting all campers to do a lot of predictions, observations and hypothesis testing as well.
An example of that is when we got the FreshKids to play with Oobleck, and got to experiment with how pressure can change things from a solid to a liquid!
Sprockets also got to make observations on yeast and how yeast and sugar can produce carbon dioxide– and how they can use that carbon dioxide to inflate balloons!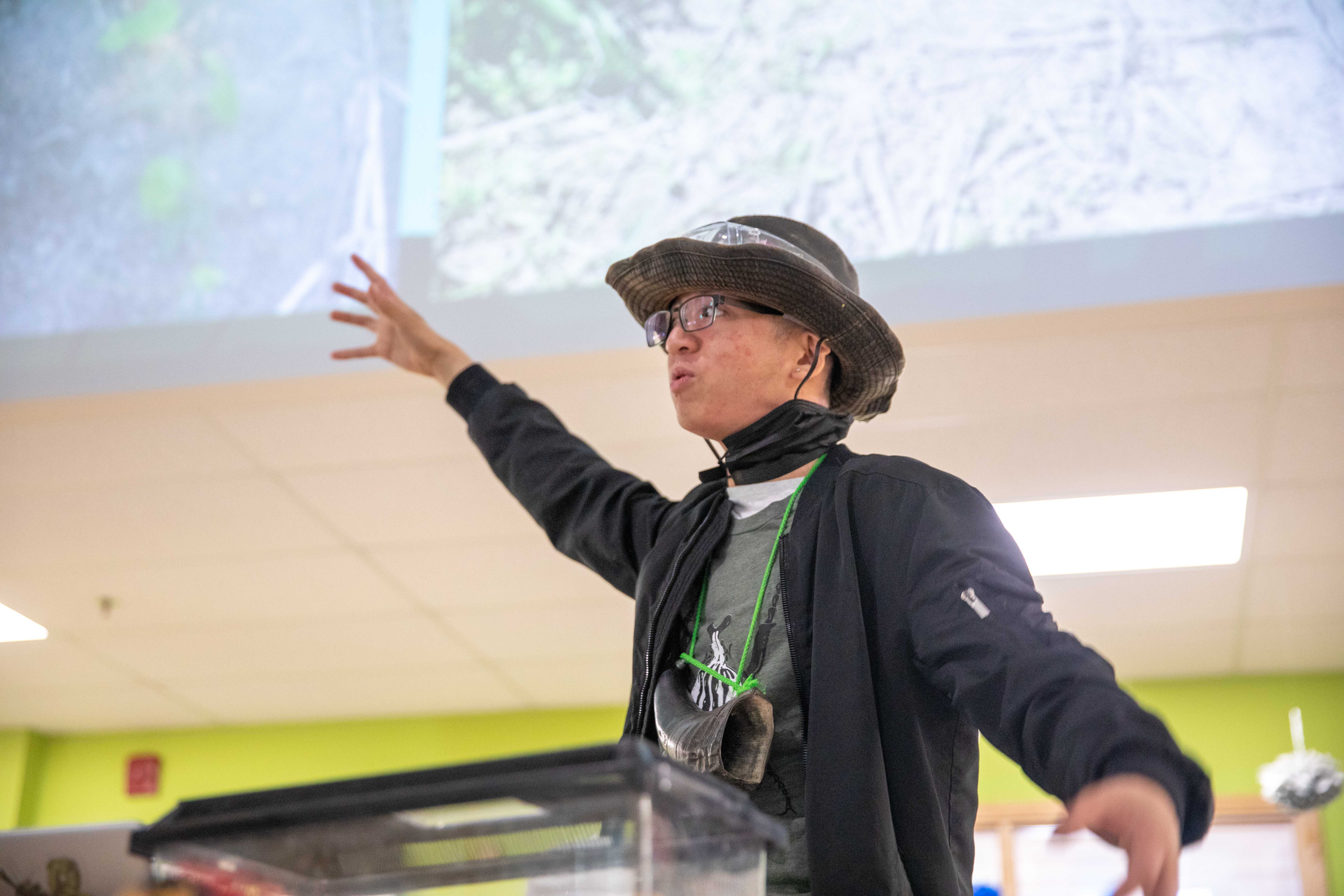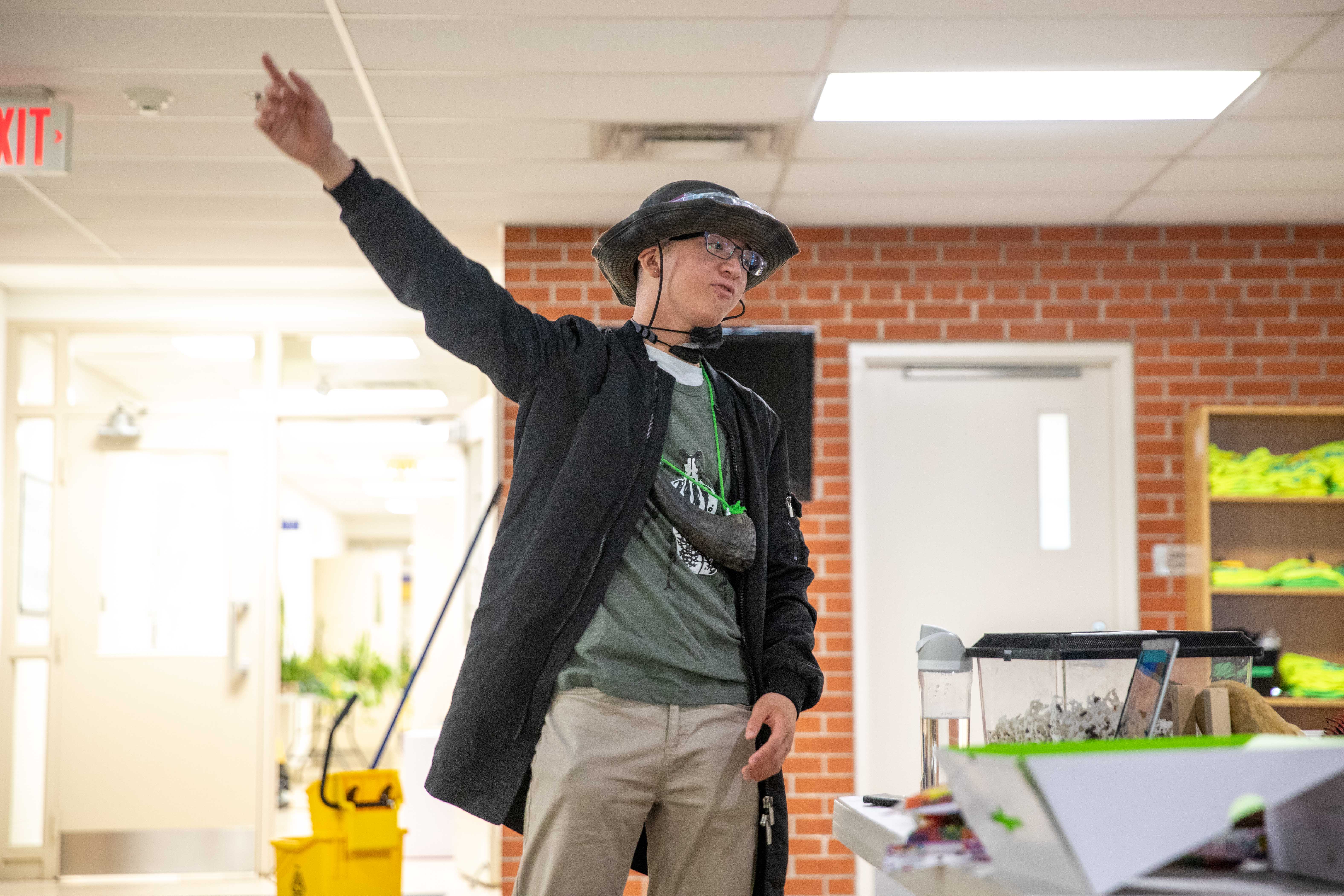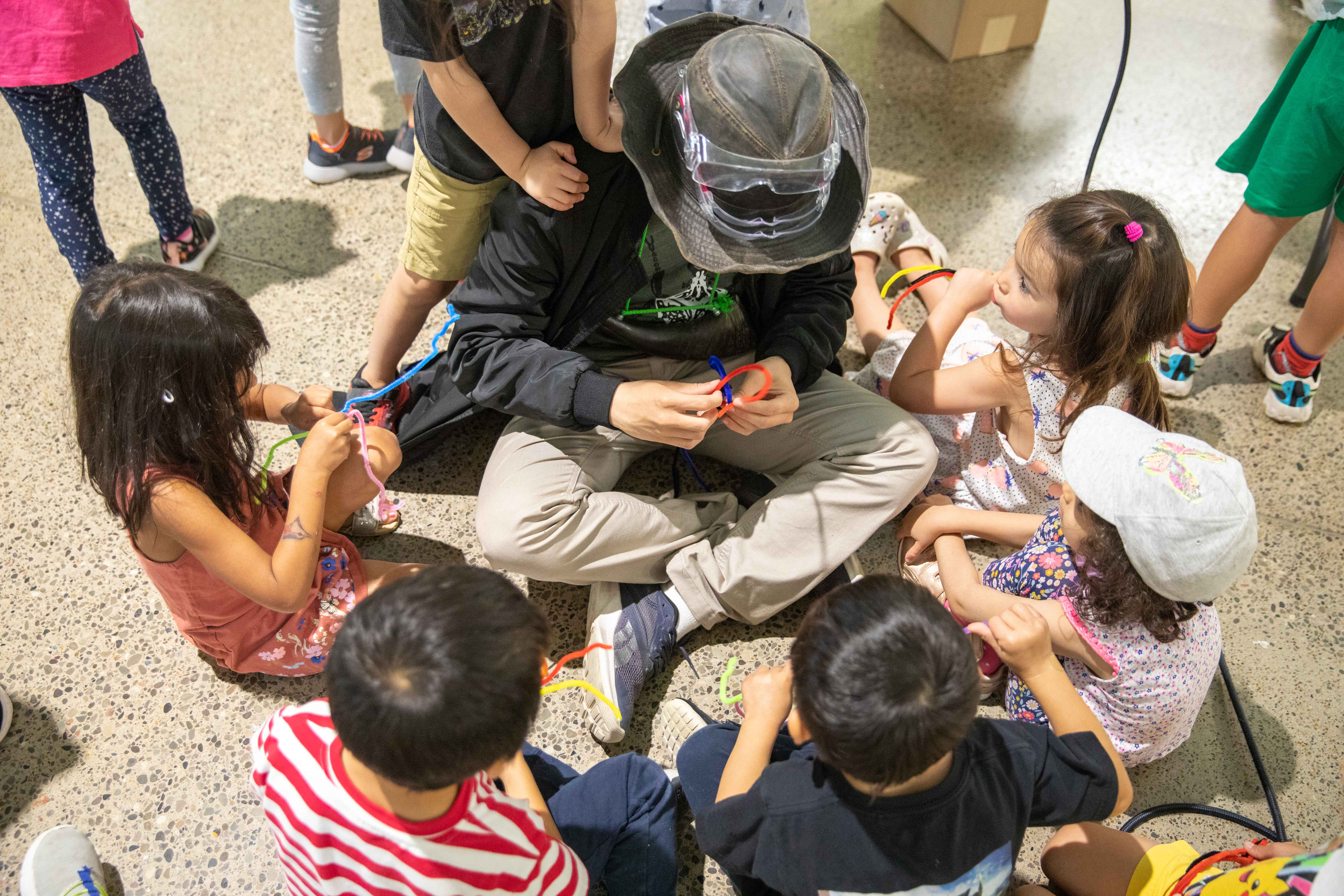 My fellow Assistant Director, Norbert, came in and gave a presentation as our resident bug and fossil expert! He spoke to the kids about his travels and all about what he knows about fossils and different bug specimens. He even brought his own personal fossils and bugs to show to the kids, so it was overall a very engaging presentation for everyone, including the staff! 
Thank you for bringing your kids to camp! Hopefully they had a great time, and I hope they can come back next year.
SESSION 4 HIGHLIGHTS – Richland Academy
***
*Responses have been edited for length, clarity and/or brevity*
Our campers from Curling Club, Fletchers Fields, and Richland Academy all hold a special place in our hearts and we wish them nothing but the best for the upcoming school year.
From all of us at The STEAM Project, thank you for joining us this summer, and we can't wait to see you next year!
Want to keep up with us in real-time? Make sure to follow us on social media for daily camp photos, reels, and more!
–       The STEAM Project Family
If you have any questions or concerns, don't hesitate to contact us at 289-819-0178 or office@thesteamproject.ca.