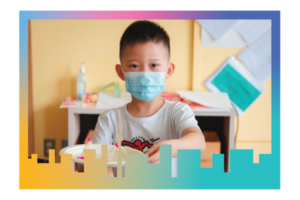 We had so much fun during our DIY Playground session at Richland Academy! Campers learned all about strong structures, simple machines and bridge-building. We celebrated Career Day in week one, where everyone showed off what they want to be when they grow up! Additionally, in week two we had Disney Day where everyone dressed up in magical costumes and created wands to go with them. All of our campers made a Rube Goldberg machine and developed their own amusement park!
FRESHKIDS
The Freshkids' put on their engineering hats this session! They built dump trucks, pinwheels, firetrucks and learned about strong shapes. They came to camp excited to create and ready to learn about topics such as forces, how sound travels, and what it takes to become a firefighter! They had a blast navigating an amusement park adventure with their friends and counsellors.
SPROCKETS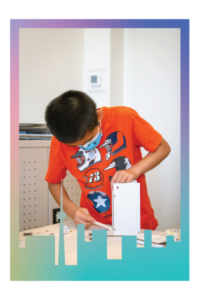 The Sprockets are now designers after learning all the steps of the design process! They built bulldozers, drawbridges, and used their woodworking to build a bridge! They learned lots about different types of simple machines including screws, wheel and axles, levers, and participated in an interactive demo about pulleys. They enjoyed playing in the sprinklers on a hot day and even went back in time, building medieval castles and drawbridges!
Check Out Our Session Two Highlights Video!