Join Us Along with ThriveKids™ this November 23 and Learn How to TRAIN A ROBOT!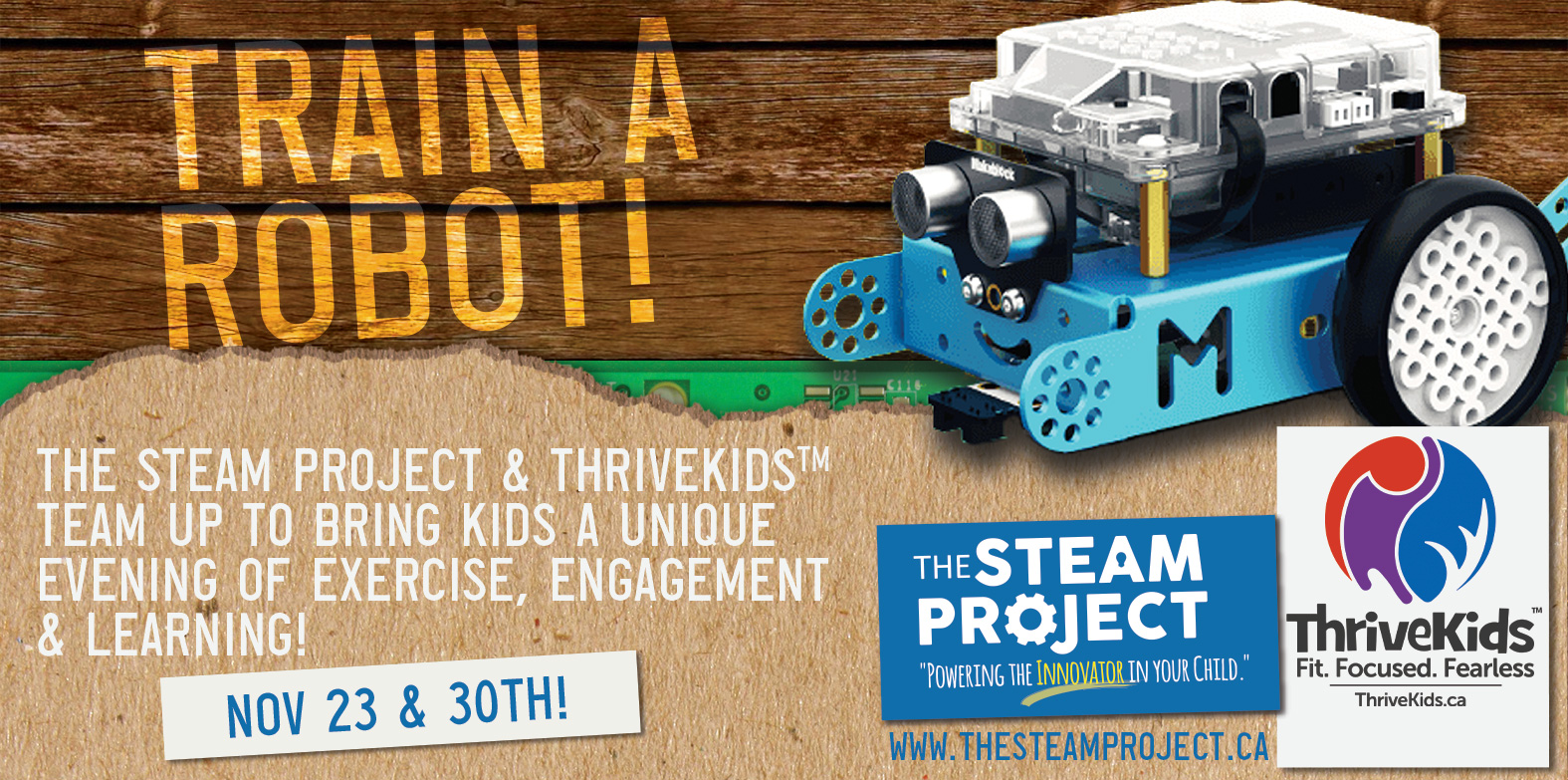 How To Train A Robot is a 1.5 hour event for Spirited Kids wrapped in a high energy brain, and body-boosting workout.
We start the evening off with a quick, high energy, age appropriate workout, followed by learning how to train a robot! After that, kids will learn about mindfulness!
Each participant will also get to take home a t-shirt with a print of their robot on it!
For: Curious Kids, Ages 6-14
When: November 23, 2017, 6:30 – 8 p.m.
Where: The Explore Centre, 385 Enford Rd, Richmond Hill
What to Bring: Running Shoes & A Water Bottle
Cost: $45 per Child, or Bring a Friend for $65 (for both kids)
How to Register: HowToTrainARobot.eventbrite.ca
A bit about our event partnerThriveKids™: ThriveKids™ integrates vigorous exercise, life skills, mindfulness, creative arts and nutrition to give your child the ability to stay engaged and learn, building a platform for them to become more independent in all aspects of their daily lives.
Register now at HowToTrainARobot.eventbrite.ca before we run out of space!
See you soon!