Session 3 is underway, with our first week of "Da Vinci's Workshop" ending strong! We hope our campers had a wonderful time this week with their instructors and counsellors– and dove into their creative side! 
We're back to celebrate and acknowledge some of our talented instructors this week at all STEAM camp locations. From sinking counsellors to beautiful mosaics, read below to see a recap of this week, as told through interviews with our instructors!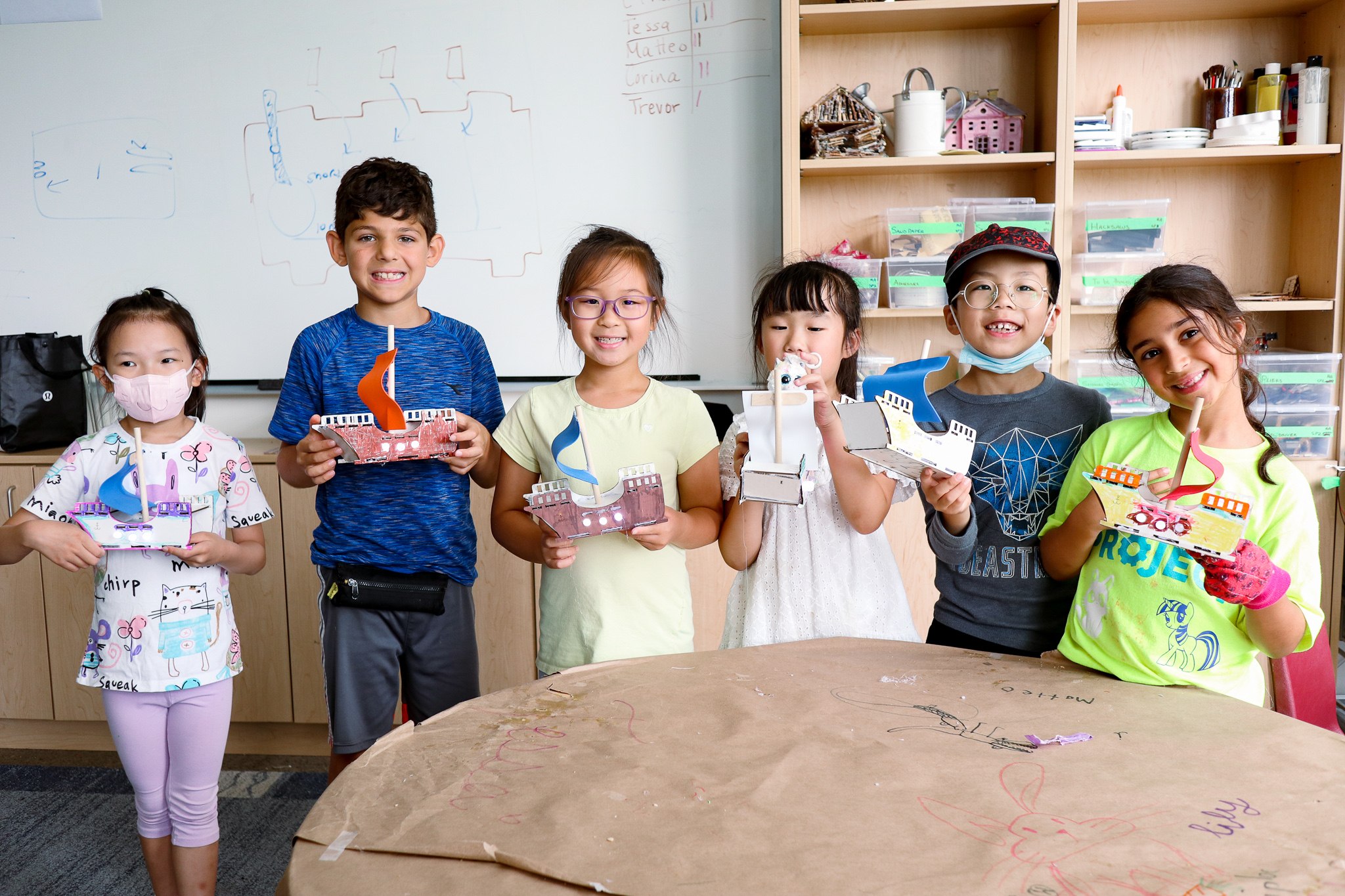 1. Introduce yourself and your program!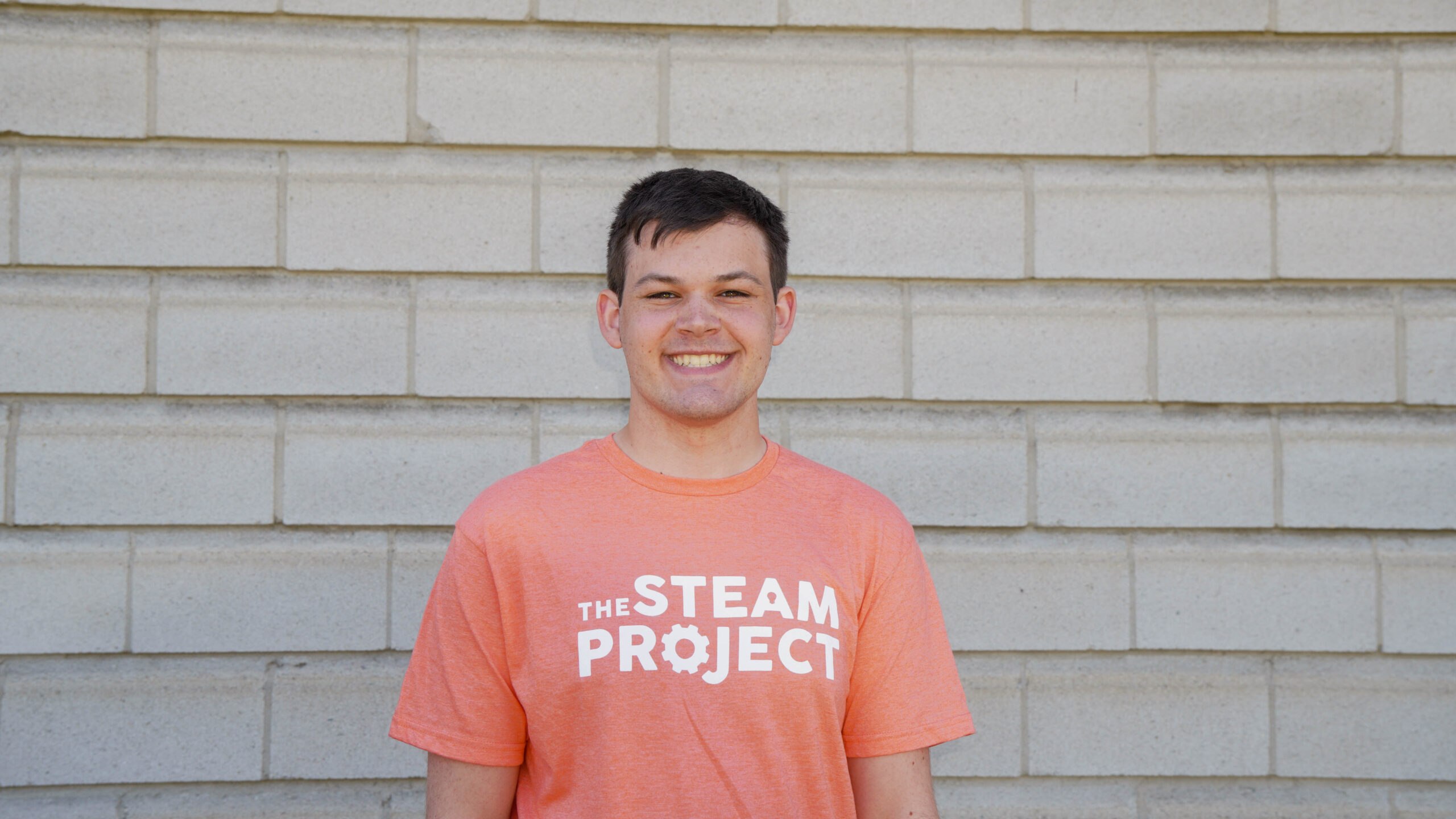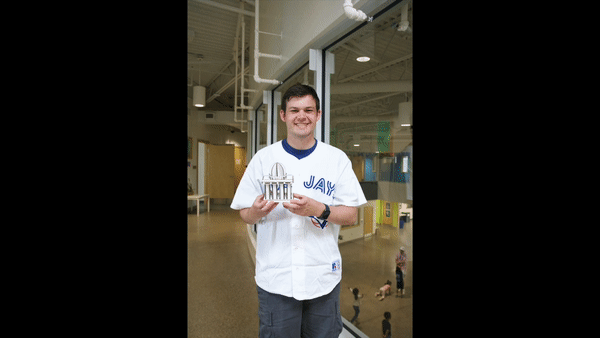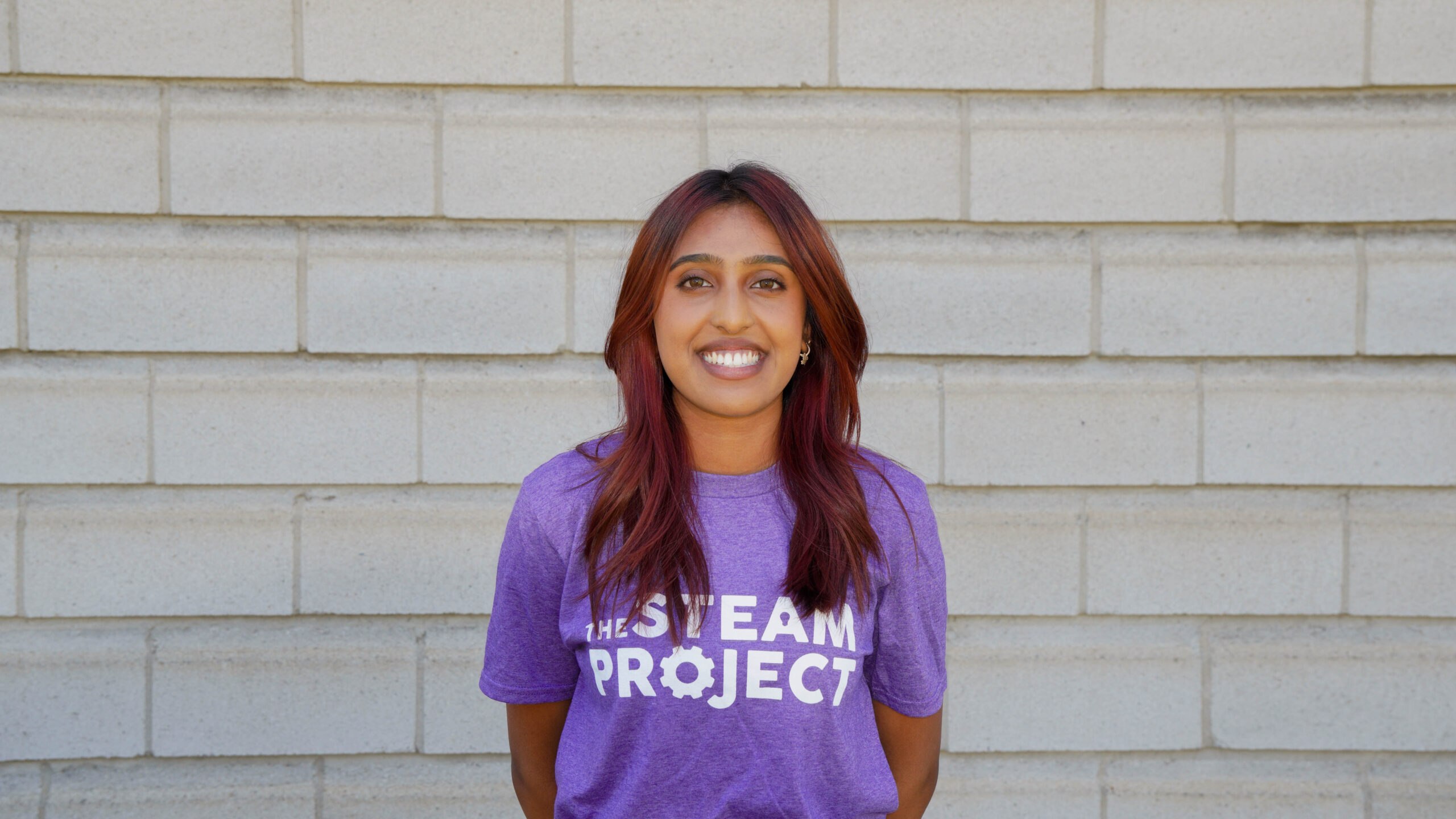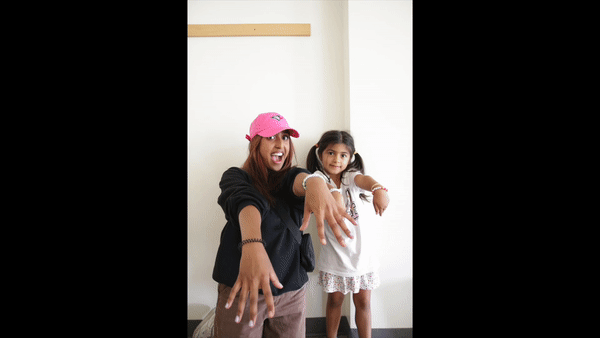 Hi, my name is Mitchell. I'm entering my third year at McMaster for software engineering, and I'm currently on co-op as an instructor at Richland Academy for The STEAM Project. 
My name is Tajrian and I'm in the neuroscience program at Brock University.
2.  Do you have any hopes for this session?
Mitchell:
I hope that I really get to know each of the different cabin groups and learn all about the different personalities each group has to give. I've already seen that spirit in cheers and flagpole, and I can't wait to see how much more they have to give in the next week. 
Tajrian:
This is my favourite session, so I really hope campers enjoy the projects that we worked really hard on!  
We have a lot of different versions art that we're going to teach—for example, we have painting, but it's not your conventional painting workshops. It's also different types of painting like puffy painting and salt painting.
So overall I think that there's a lot of different art projects that I hope the campers will enjoy. 
3. What project are you most excited for this session?
Mitchell:
One of the projects that I've been really looking forward to is called 'Renaissance Architecture'! I worked on it with my fellow instructor Sandy specifically for this session. 
It's a laser cut build that is reminiscent of renaissance architecture during the renaissance period, and in the end we came up with a really impressive design that we think the kids will love.
–
We were coming up with more laser-cut projects for Session 3 and we were really inspired by the different types of art throughout history. Renaissance architecture really spoke to us because through that specific time period a lot of the buildings had a lot of the same characteristics. 
We decided to take a shot at building our own so we could have a great looking project while being able to educate the campers on the style of those buildings and how they are reflective of the time. We designed it on Adobe Illustrator, made a bunch of prototypes and through that we ended up with a design that we believe is going to be challenging yet really fun for the kids!
Tajrian:
I'm excited for the 'Salt and Chalk Art' activity!
Basically, the campers get the chance to make their own sand using salt and chalk, and then they colour and layer it in a bottle. They get to take that home and it's honestly a really great project that shows off their creativity and teaches them how they can use different colours to make different layers. 
–
To come up with this project we actually went on Pinterest to brainstorm, and then we had to plan out what materials we needed and get that on our prototyping list. Once we started prototyping we had to see if it was actually doable for the kids, and once we confirmed that we got the project approved by our supervisor. 
4. What advice do you have for campers completing projects and activities?
Mitchell:
Don't be afraid to show your uniqueness; it's really nice to see different campers' personalities shine through things like colouring, decorations or general customization. 
It makes their projects more unique and definitely adds a self-attachment that I think they're really proud of by the end of the day. 
Tajrian:
Definitely active listening, and raising your hand to ask questions whenever you need it! Most importantly, just have fun! This is all to learn, but also to have a fun time at summer camp.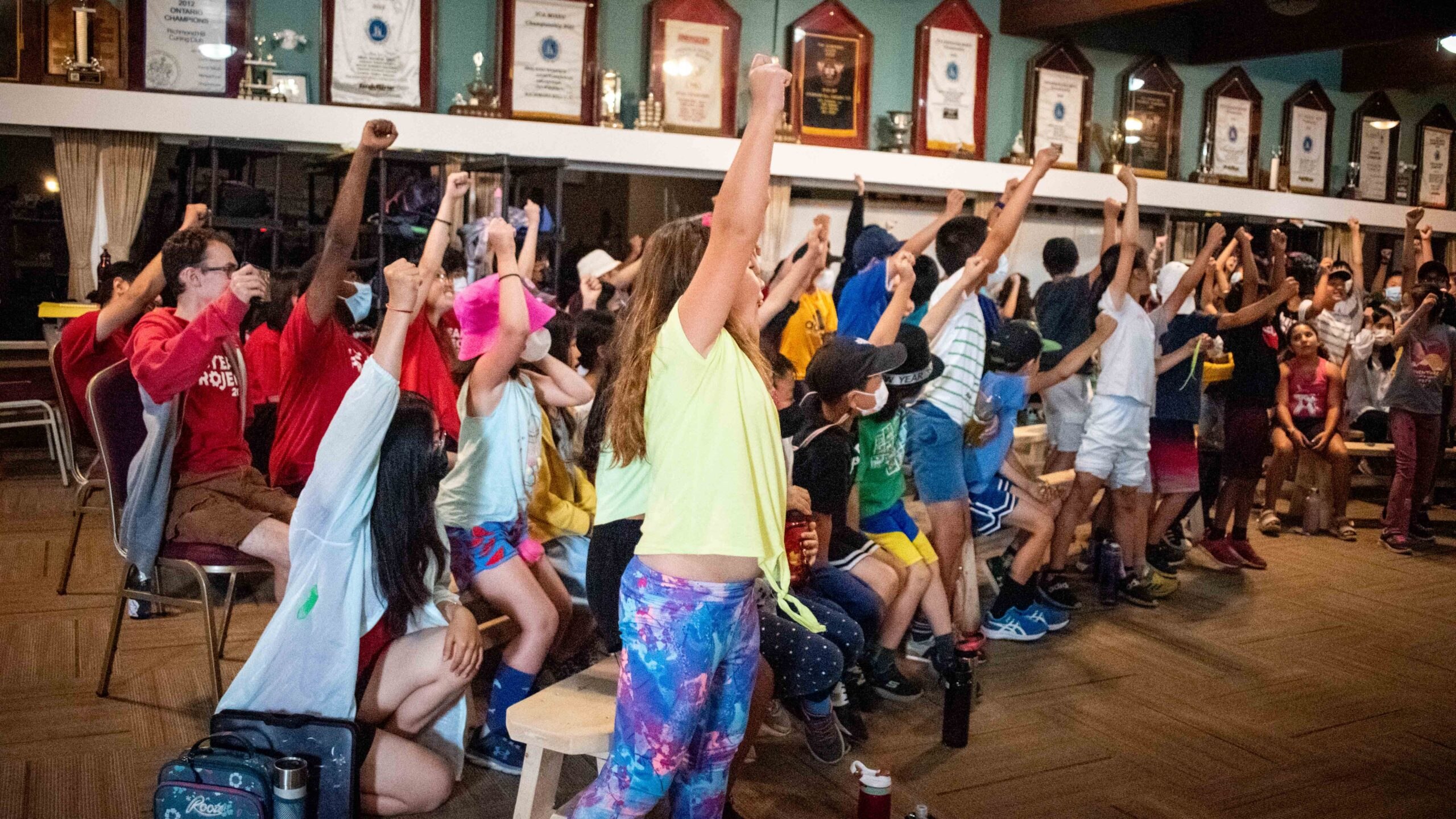 1. Introduce yourself and your program!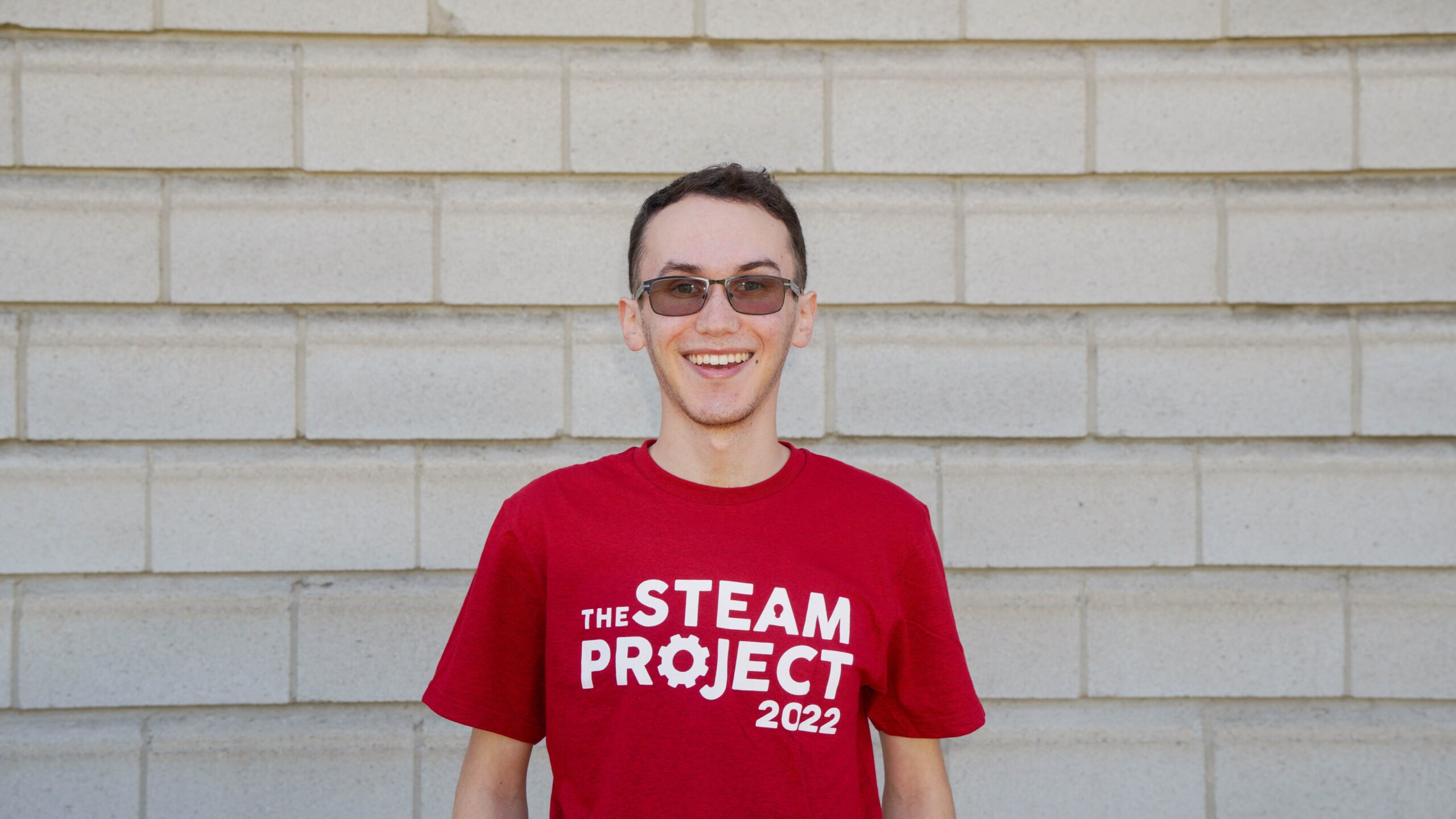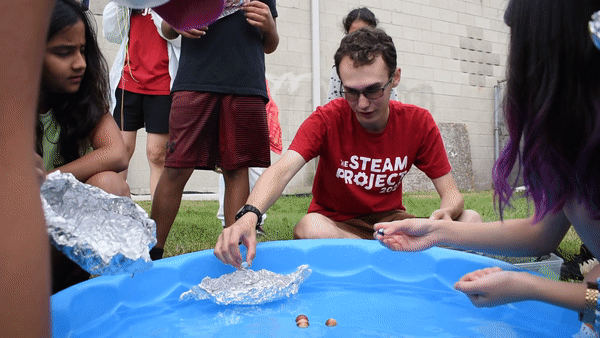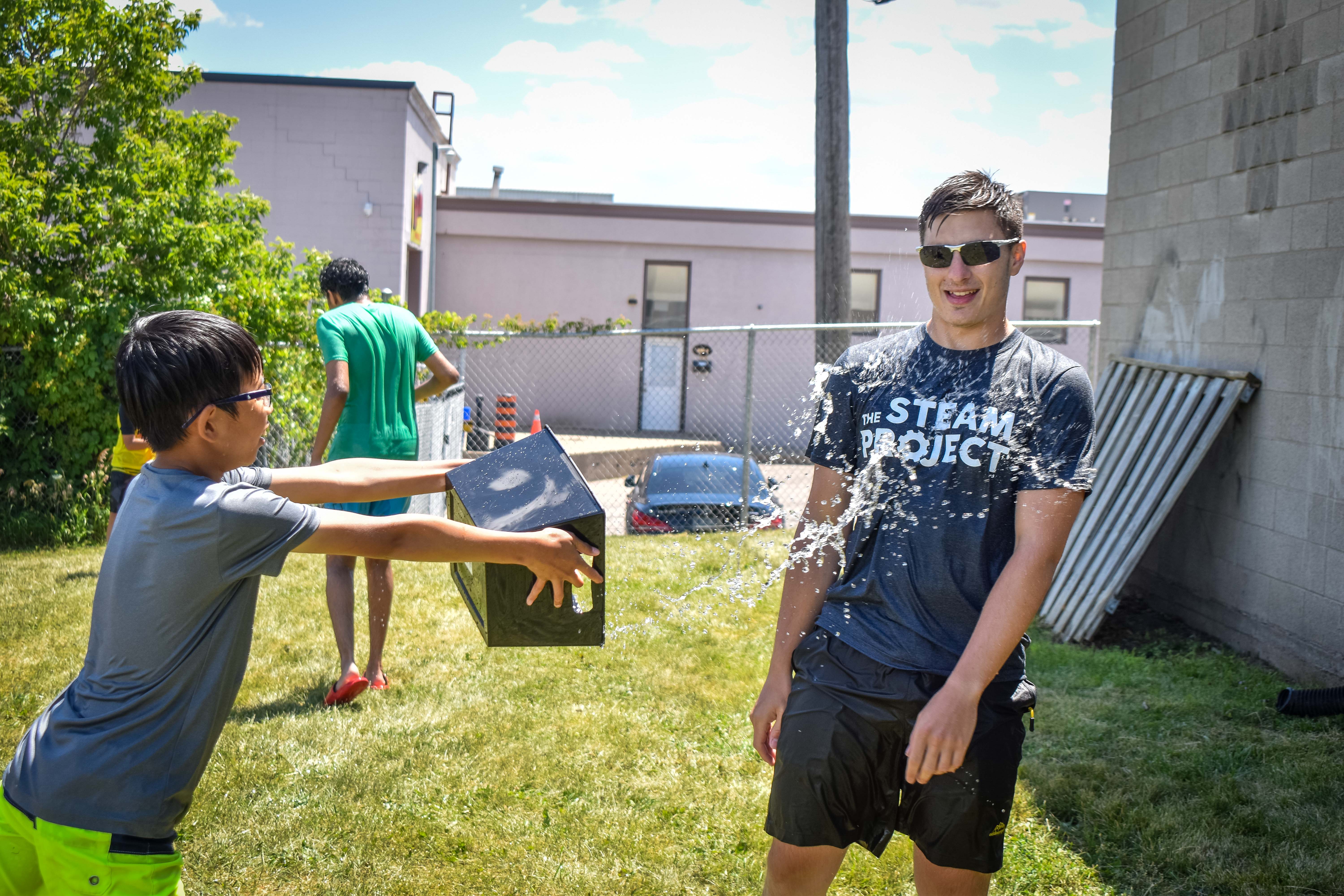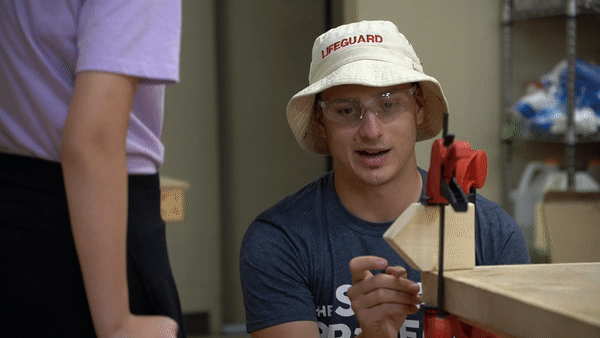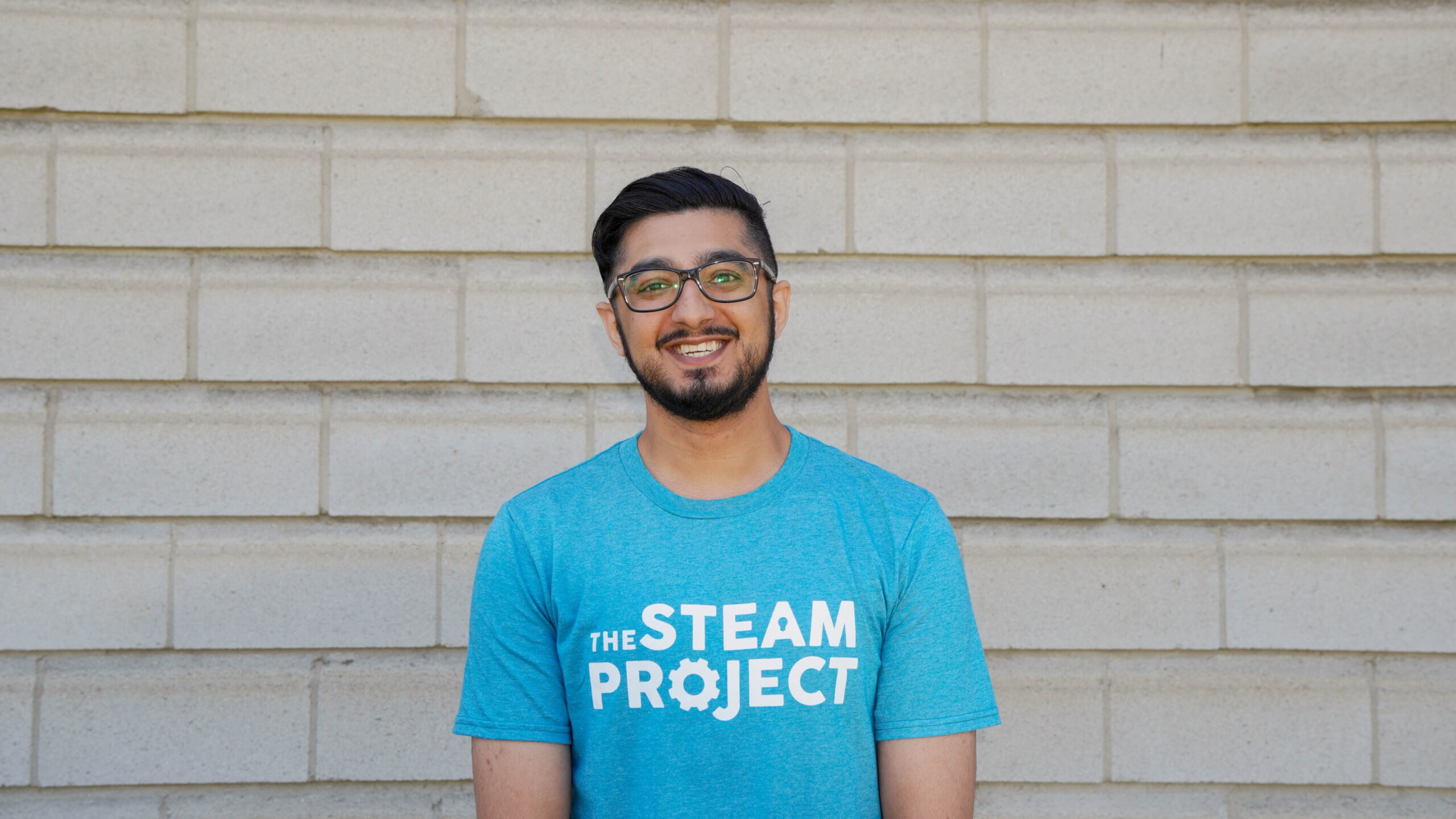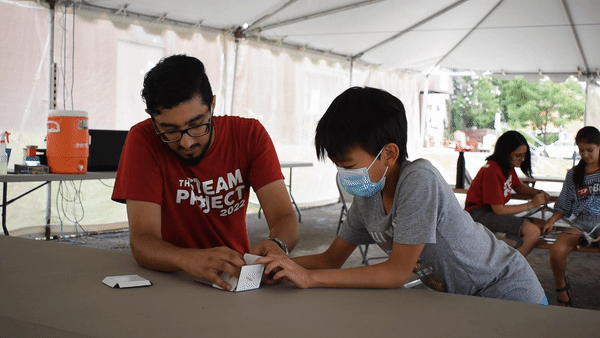 I'm Raffi, and I go to McMaster for mechatronics engineering and society.
My name is Spencer, and I'm going into my third year for engineering science with a biomedical engineering speciality at UofT.
Hi, my name is Arsalaan! I go to McMaster for manufacturing engineering. 
2. What skills will campers be learning this session?
Raffi:
Campers will be doing a lot of collaborative work this session. There's a lot of working together because we have them working on projects as partners or in groups of 3 pretty often. In general there's also STEAM as always, knowing how you put things together and doing that on your own as opposed to being given a set of instructions all the time, which I find is really important. 
This session specifically will have them develop artistic skills a bit more as well—like today, we did a 'Make Your Own Character' activity and campers made a 3D model!
Spencer:
I'm mostly involved with woodshop so in woodworking campers are going to be learning how to use hammers, screws screwdrivers, scroll saws, hand saws and rotary tools. 
Arsalaan:
We actually have a lot of music related projects and activities for this session, so we have projects where the kids will be making their own musical instruments that they can actually play.
We also have hydraulic related projects as well, so the kids will get to see how hydraulics work and how to use hydraulic systems.
3. What project are you most excited for this session?
Raffi:
I think I'm most excited for the 'Sink-Thy-Counsellor' activity because the campers are really going to enjoy potentially sinking their counsellors in water!
What really happens is that the campers are given cardboard boxes, and they design a boat where their counsellors sit in the 'boat' in a kiddie pool and see if it floats! It's supposed to teach them about teamwork, but also buoyancy and how that works. 
Spencer:
I'm most looking forward to the 'Hydraulic Press' I designed. We basically made a hydraulic system using syringes and surgical tubing to apply a downward pressure on to an object. 
–
I personally knew already how a press worked from my fluid mechanics and vector calculus class. We talked about it in the fluid dynamics portion of the class, so I took my knowledge from that and I substituted every part with the more simple materials I mentioned earlier.
Arsalaan:
Hydraulics! One of the hydraulic projects we designed was a 'Hydraulic Lowrider'— it's one of those cool cars that can jump up and down, so the kids will be putting together their own cool little lowriders and will be able to decorate them. The campers will get to work with hydraulics while making their own unique cars so it should be a cool and fun project. 
4. What is something you're looking forward to this summer?
Raffi:
Next session I'm making a 'Potato Battery', and that was something that I spent a lot of time prototyping and making sure it worked. Also just being here, being with the other instructors who I've become friends with and just having fun!
Spencer:
Water days are pretty fun! 
Water days are usually just a fun way to interact with the campers outside of teaching them lessons, and it's a great way to go outside and have fun for a bit. The whole thing is basically a giant water fight with buckets and hoses, and we even play games like and 'Drip-Drip-Drop' and capture the flag with sponges full of water.
Arsalaan:
One of the first projects I designed was actually a 'Solar 'Car' in Session 1. Our campers were actually really excited to make a car work with no batteries at all and run solely on solar energy—it was kind of like magic to them! So seeing them learn and race their custom solar cars outside later was amazing.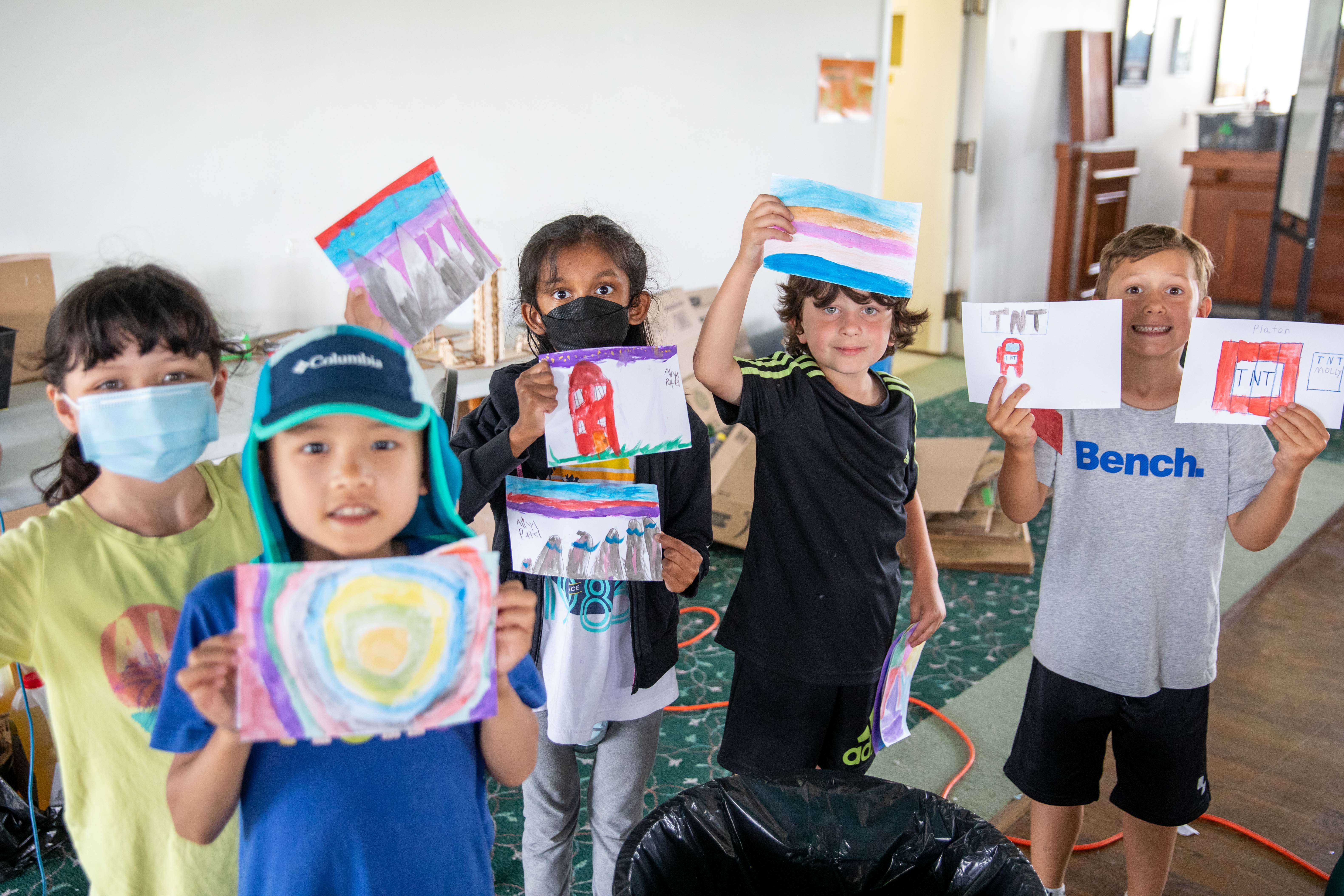 1. Introduce yourself and your program!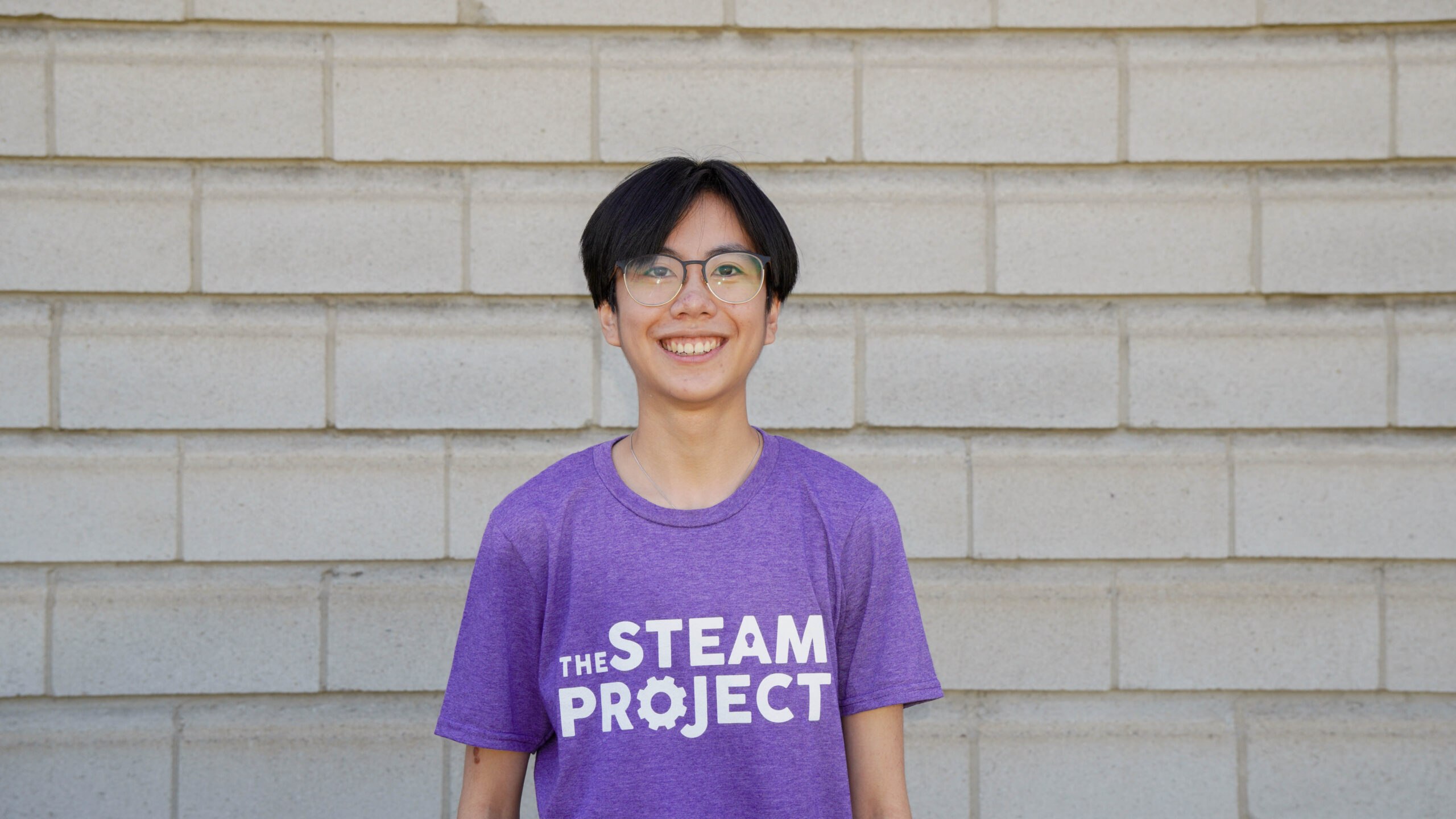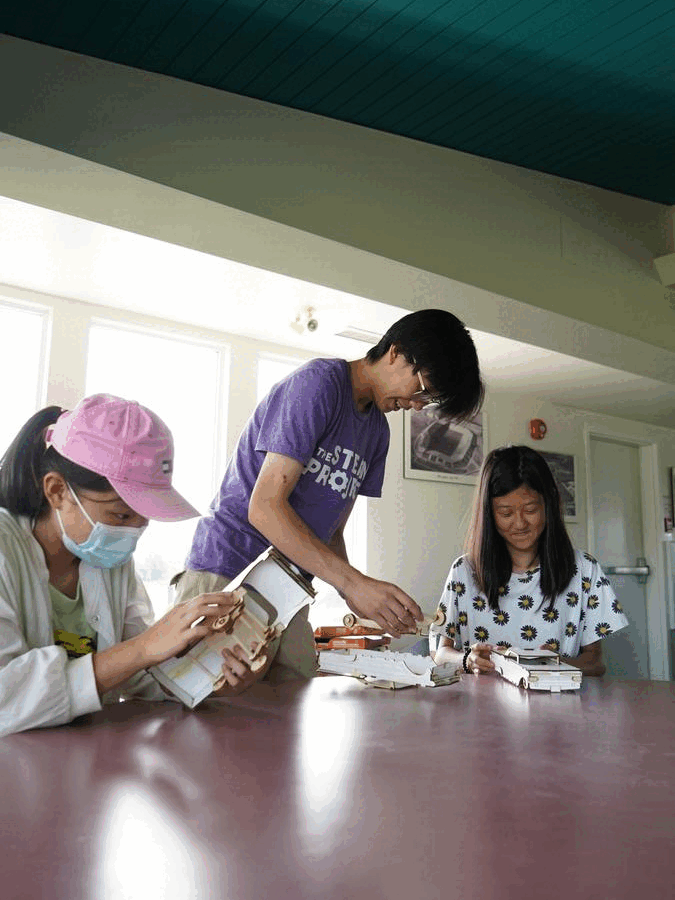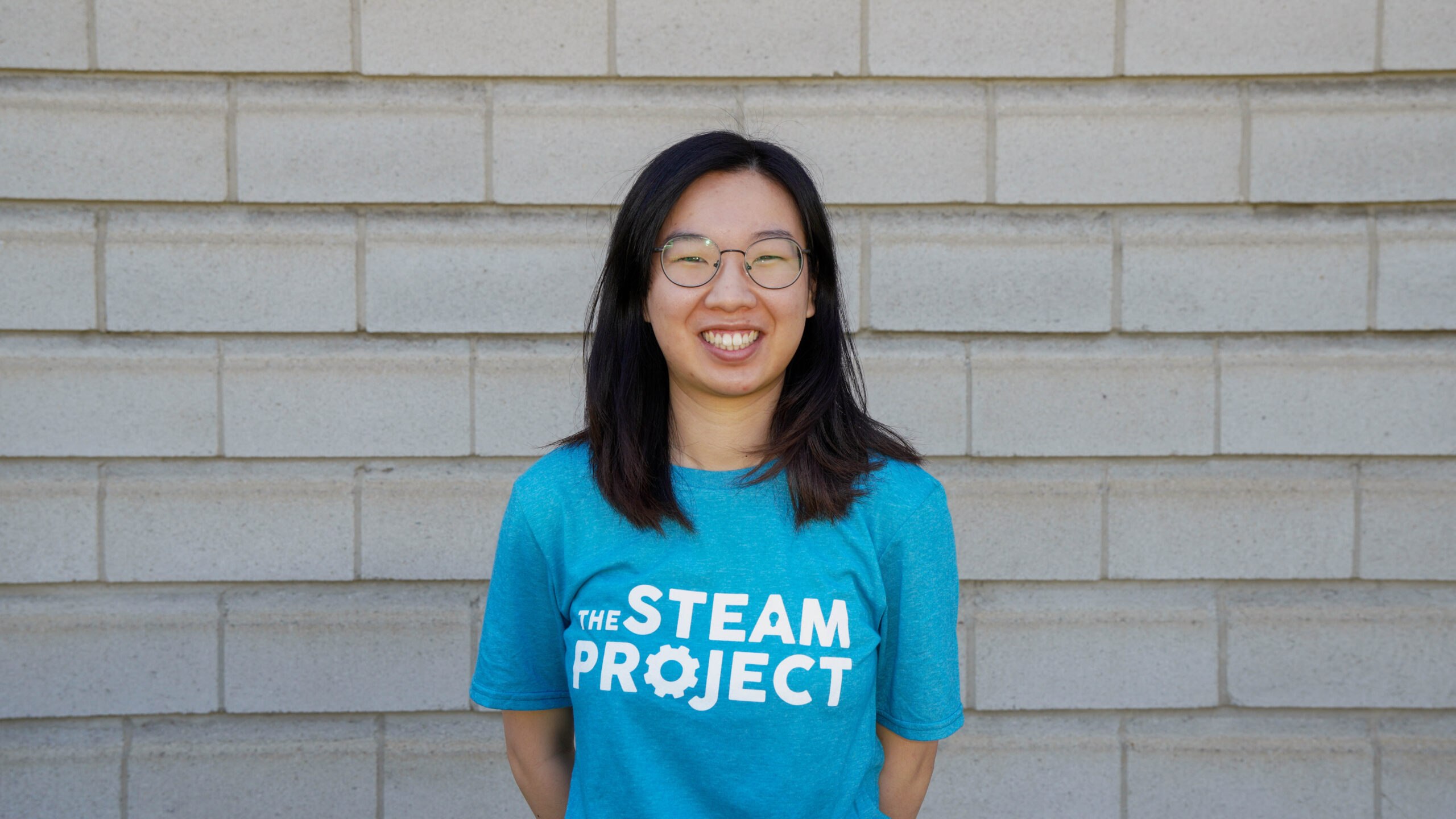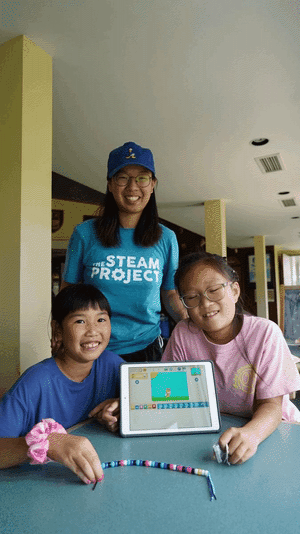 I'm Marsha and I'm going into my third year at McMaster for automation engineering!
I'm Ronnie, I'm studying automotive engineering at McMaster. 
2. What project are you most excited for this session?
Marsha:
I'm pretty excited for the 'Da Vinci's Parachute' project, which I actually designed myself! Especially because at the Curling Club where it was originally designed, we didn't have a tall enough structure to test it out from properly, but at Fletchers we have these big stairs that lead outside (which we used for the 'Parachute Apple Drop' and worked out really well) so I'm excited to see that project actually work!
In grade 9, I actually had to make a project that involved a parachute to be made with it, so I knew I wanted this project to be a parachute-based project, and 'Da Vinci's Parachute' seemed pretty cool. It's shows the kids how parachutes work and how it was invented and the ideas behind it. 
It uses chart paper and a template that I drew using AutoCad that we laser cut, and the point was that the kids would just trace out on the chart paper and then we would test it out to with different weights attached to it.
Ronnie:
I'm most excited for the 'DIY Instruments' that the campers get to make, for example, pan flutes and kazoos! So I'm basically teaching them how instruments work, vibrations, how sounds work, and how to use everyday objects like straws and paper rolls to make instruments.
–
To come up with projects, we usually brainstorm together and find inspiration from Pinterest or past experiences. The 'DIY Instruments'is actually one of the activities that my parents did with me when I was younger. 
I remembered it vividly, and how much fun I had, so I asked my mom how that worked and did my own research! We then made a few prototypes with some trial and error because the early prototypes didn't work, so that's how we got to the working prototype that we have now.
3. What advice do you have for campers completing projects and activities?
Marsha:
Don't be scared to try out new things. I remember when I was a kid, letting my creative side out was always difficult because I always thought in a logical way. 
So letting go of that and not worrying so much if it's going to look good and trying out as many new things as you can. 
Ronnie:
Go out of your comfort zone! Try it first before asking for help. We know that campers can do it, that's why we planned it the way we did! It's meant for them to challenge themselves.
4. What is something you're looking forward to this summer?
Marsha:
I'm looking forward to seeing the kids, especially the kids who have been here since Session 1 and who will continue to be here until the end of the summer.  
I love seeing their skills grow and see them get more comfortable with their counsellors and instructors. I'm also excited for the next session, "Mad Science", because we have a lot of cool projects and experiments planned for then! 
Ronnie:
I'm excited to see new kids, especially for the next session! "Mad Science" has a lot of chemistry/biology and general science based topics, so I'm really excited because of that, and all the experiments we have planned for our campers as well. 
***
*Responses have been edited for length, clarity and/or brevity*
Did you enjoy this blog? We'll be releasing MORE Instructor interviews bi-weekly so you can learn more about who's teaching your child, and what they have planned next! 
Do you have a question for our instructors or are curious about camper projects?
Let us know through social media! DM us on Instagram or Facebook what topics you want to be covered, or what questions you want us to ask our instructors!
We can't wait to spend another week with you!
–       The STEAM Project Family
If you have any questions or concerns, don't hesitate to contact us at 289-819-0178 or office@thesteamproject.ca.